Osthang Project: Summer School
Concept:
Berno Odo Polzer, Jan Liesegang
Artistic Direction:
Kerstin Schultz, Thomas Schäfer
Curator BUILDING TOGETHER:
Jan Liesegang
Curator THINKING TOGETHER
Berno Odo Polzer
Project Management and Communications:
Martin Krammer
Project Coordination:
Sylvia Freydank, Céline Scherer, Olga Maria Hungar, Mareike Richter
Project Assistance:
Anja Fritz, Katharina Spagl, Inari Virkkala, Federica Menin
Invited Teams: atelier le balto (Berlin), collectif etc (Strasbourg), ConstructLab (Berlin/Paris), Atelier Bow-Wow (Tokio), Martin Kaltwasser (Berlin), Umschichten (Stuttgart), m7red (Buenos Aires), orizzontale (Rom)
Osthang Project is cooperation of Architecture Summer Rhine-Main (ASRM) and the International Music Institute Darmstadt (IMD).
More information can be found in the Programm (pdf download) or at www.osthang-project.org
downloads
more information
The Osthang Project – International Summer School and Festival for Future Modes of Living Together took place in summer 2014 on the underused plot of the Osthang, located amid the historically significant ensemble of the former artist colony Mathildenhöhe. As Summer School and festival it brought together knowledge and experience from architecture, social and political science, economy, activism and art, as well as experimental building and experimental forms of living from around the world.
Living together?
This question opens a realm of discussion and exploration that is a central theme of the Osthang Project: What does community mean today? What spaces does the community need? What forms and spaces of communal living can be imagined for the future? How will we build for the community or how do we build communally?
We invited 60 students and interested people to participate at an experimental building workshop from July 7 to July 27 2014 in Darmstadt. During three weeks we are offered the participants of the Summer School the opportunity to develop a temporary campus for the Osthang Project along with international artists and architects. The structures were built over the course of the Summer School and subsequently became a platform for further Osthang Project events. The site of the summer school was available as a public space and a venue for projects and initiatives in Darmstadt and the surrounding region. Realized were a central square, a Main Hall, an Info Tower, a Cafe/Kitchen, a Workshop House and three Cabins.
Impressions from the Summer School…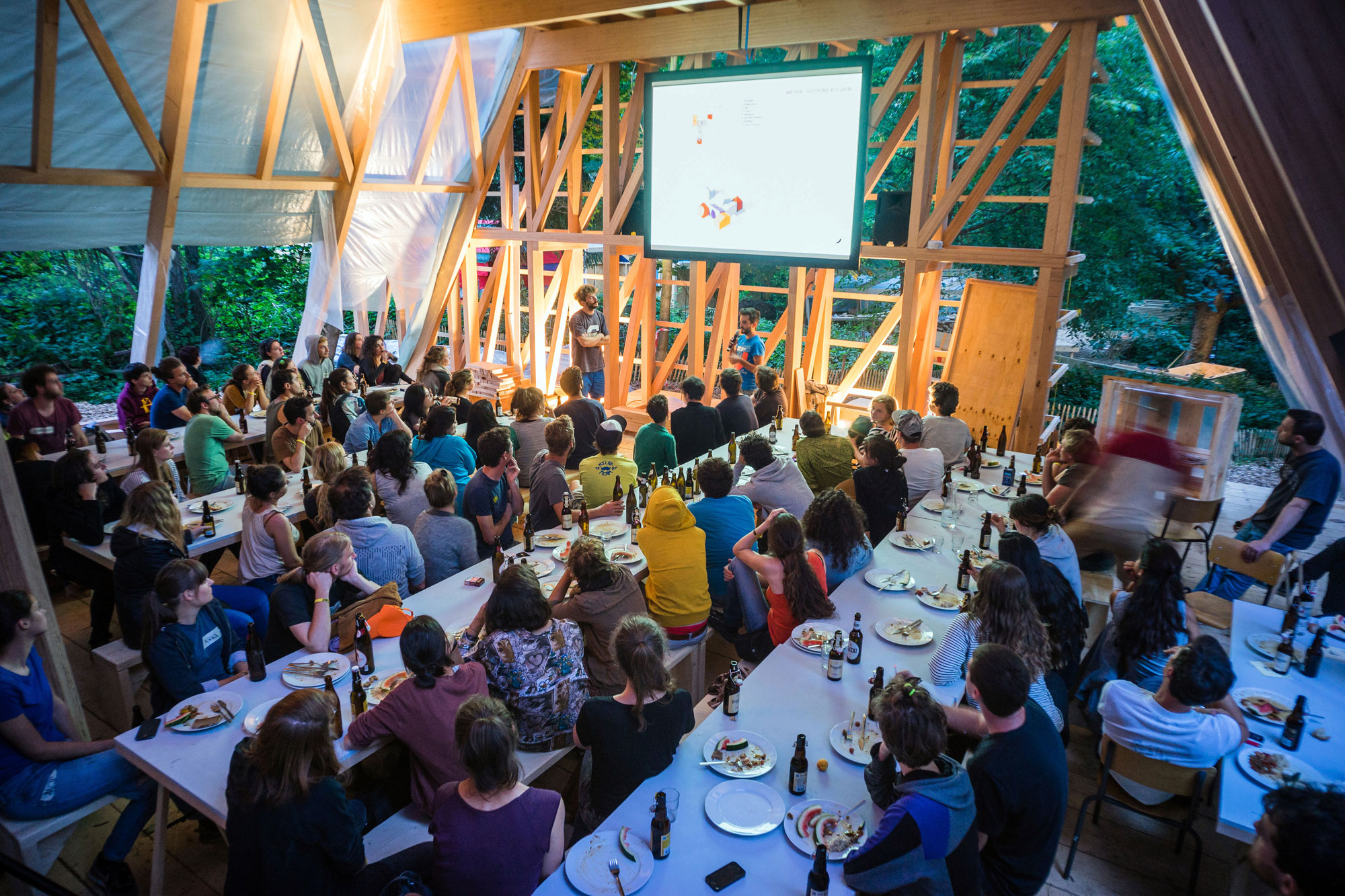 first evening – introduction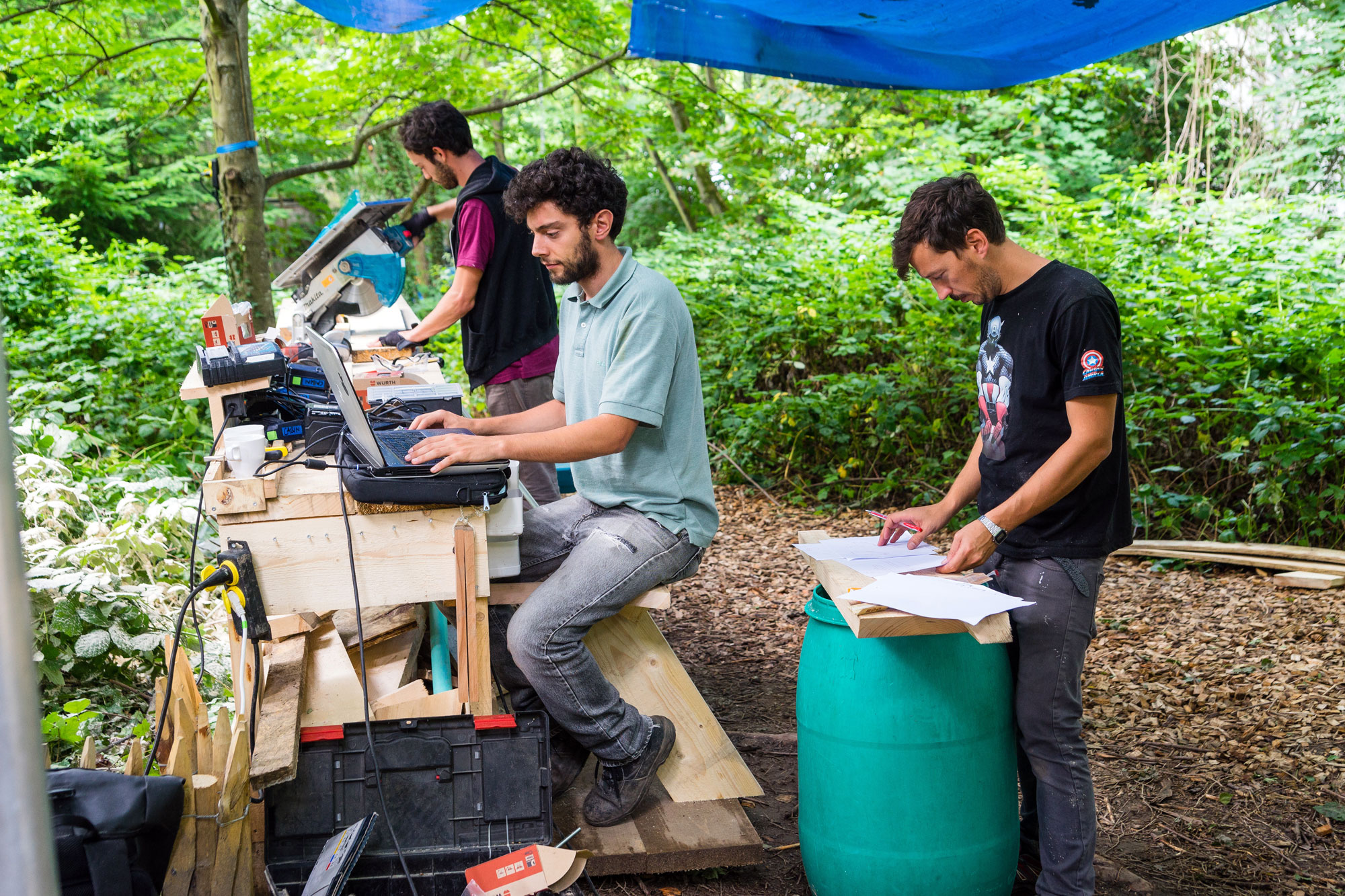 working together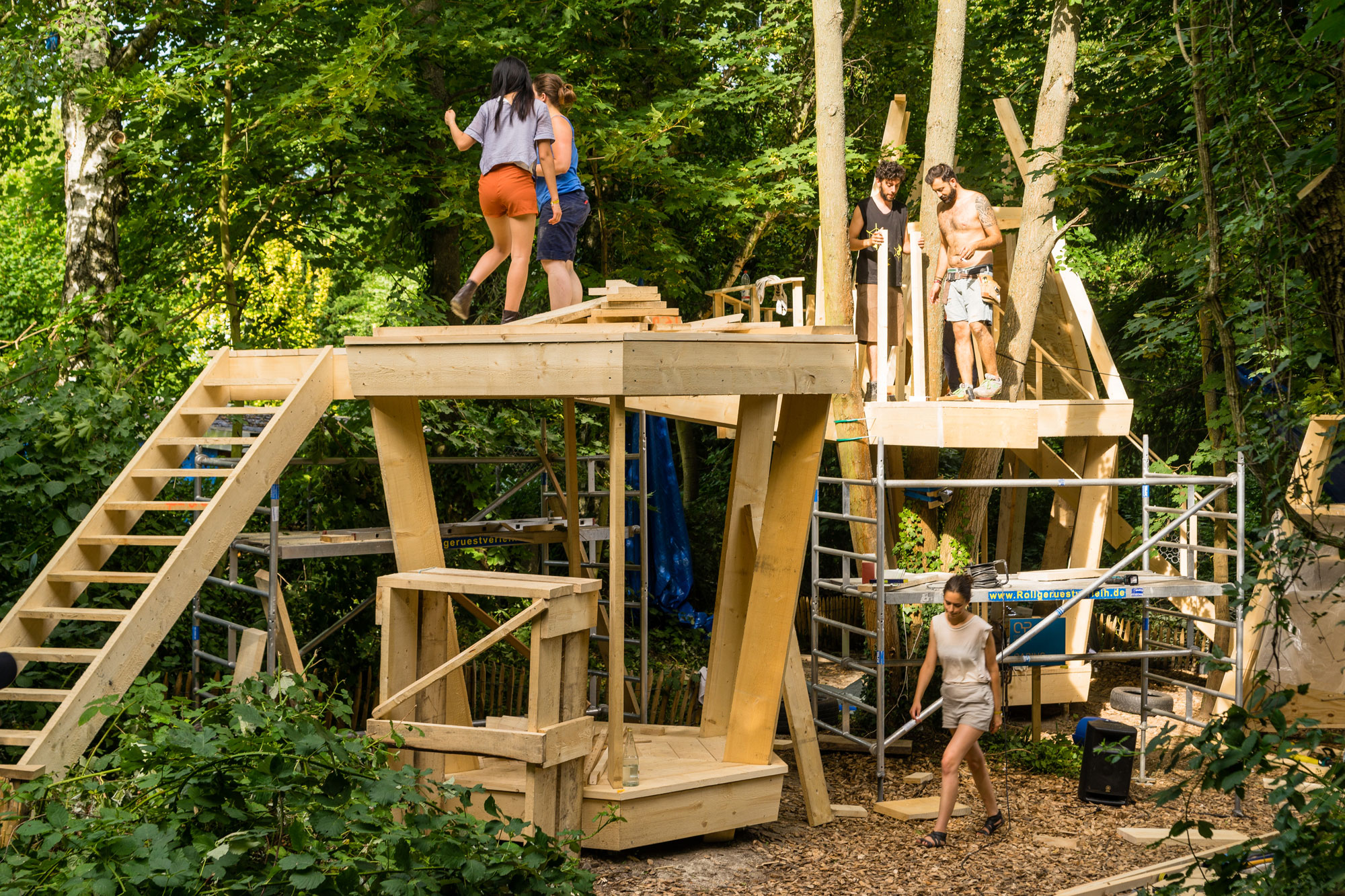 CABINS under construction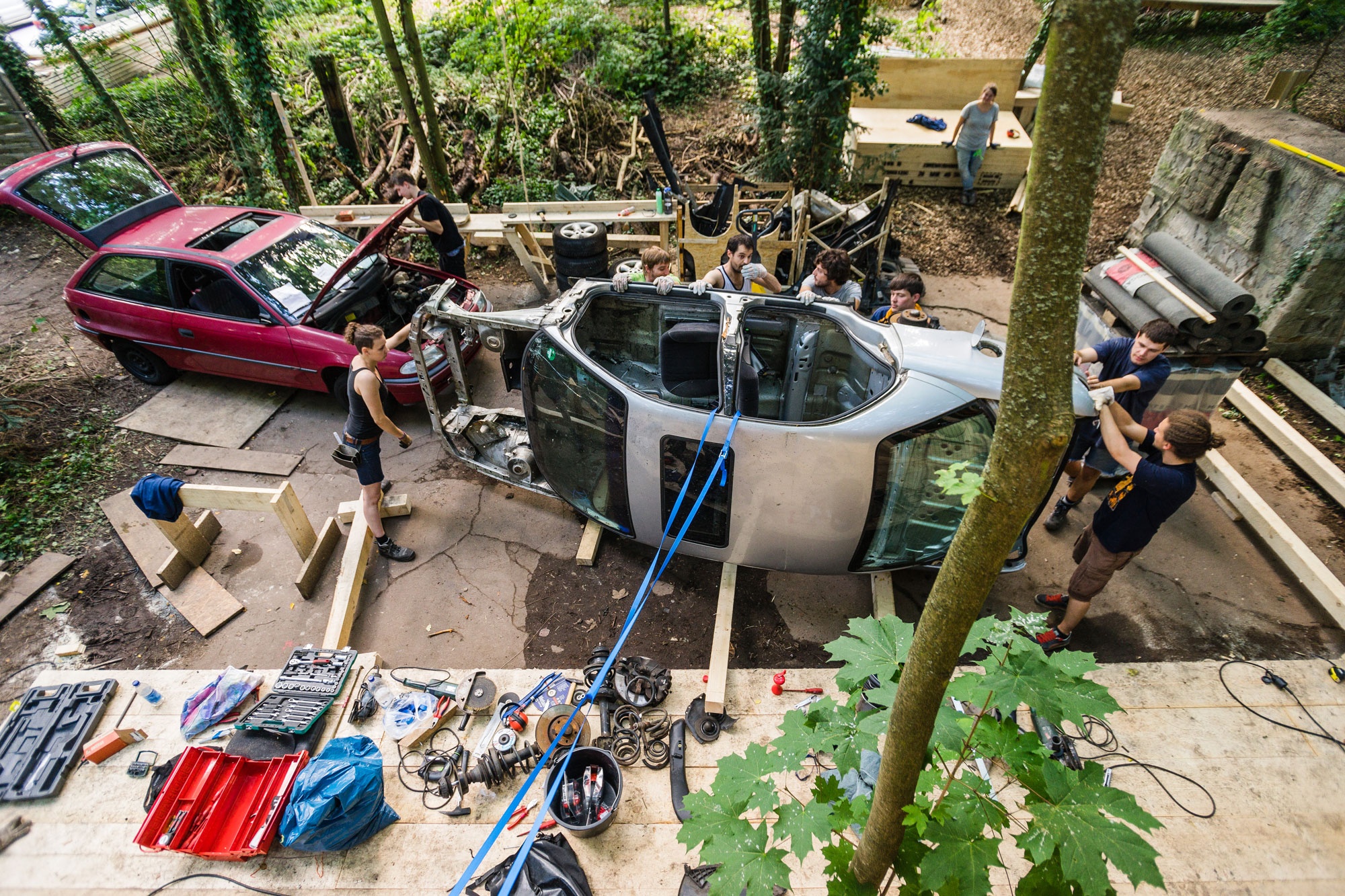 the WORKSHOP HOUSE is build from old cars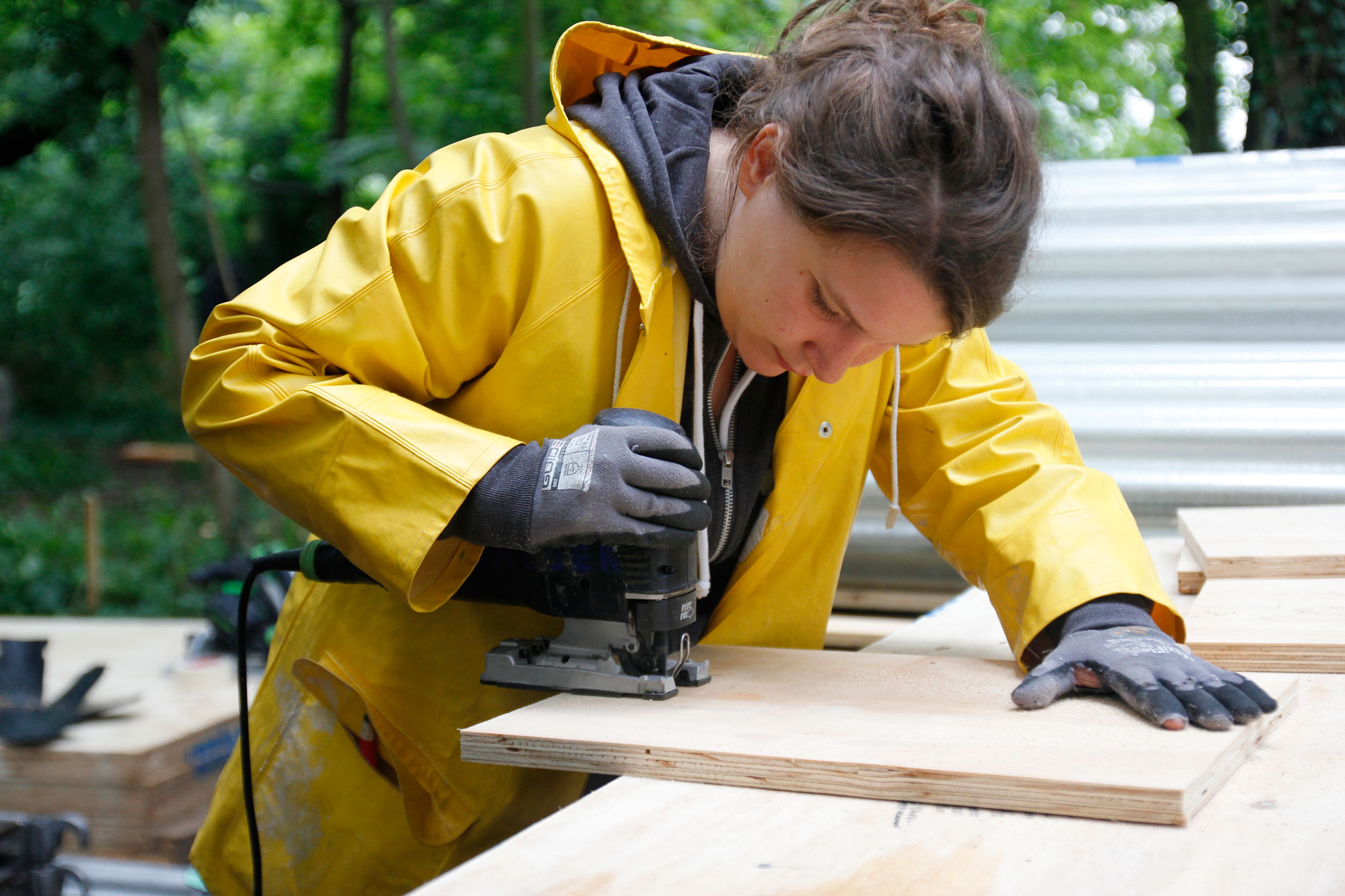 student at work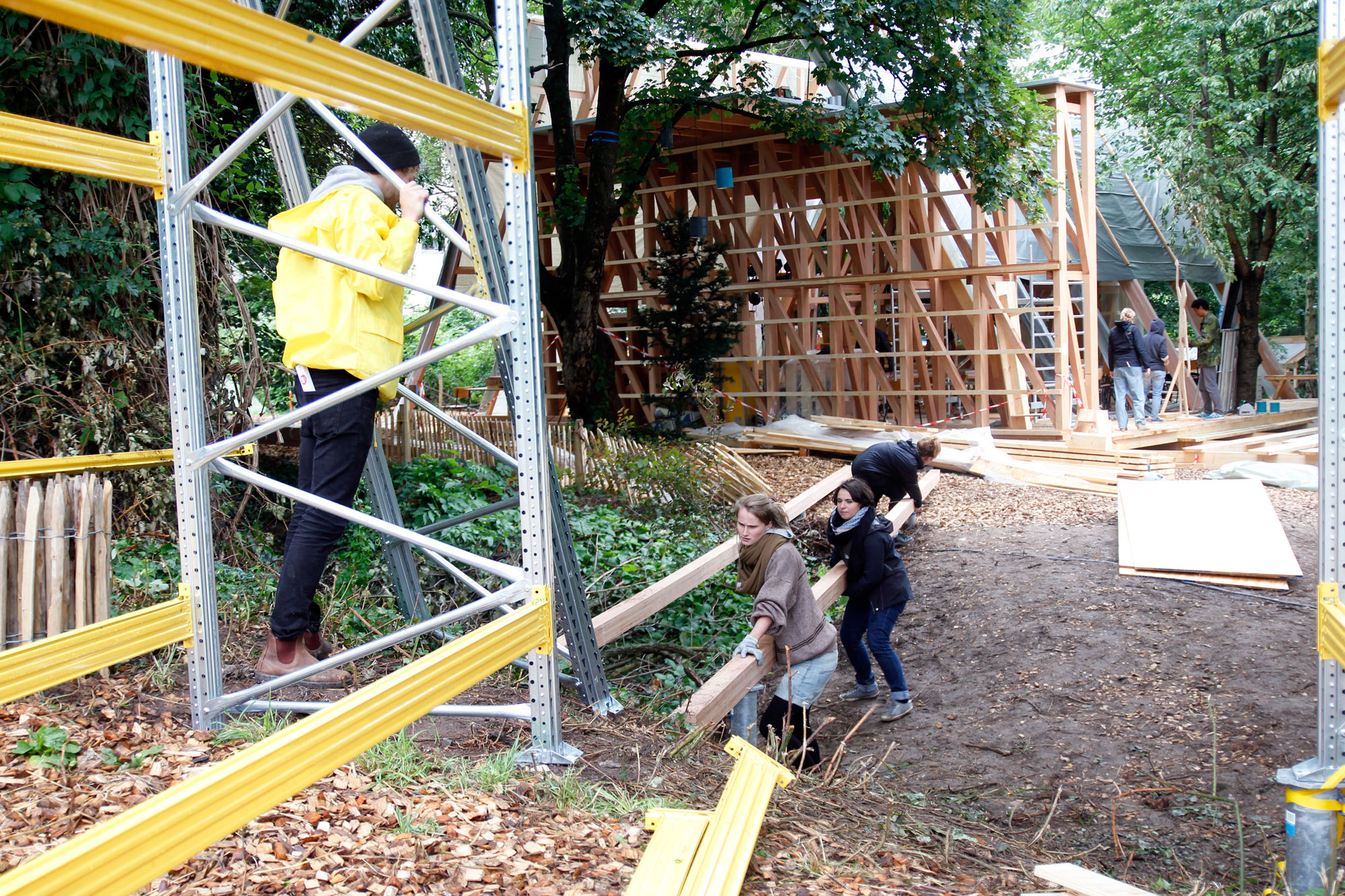 INFO BRIDGE under construction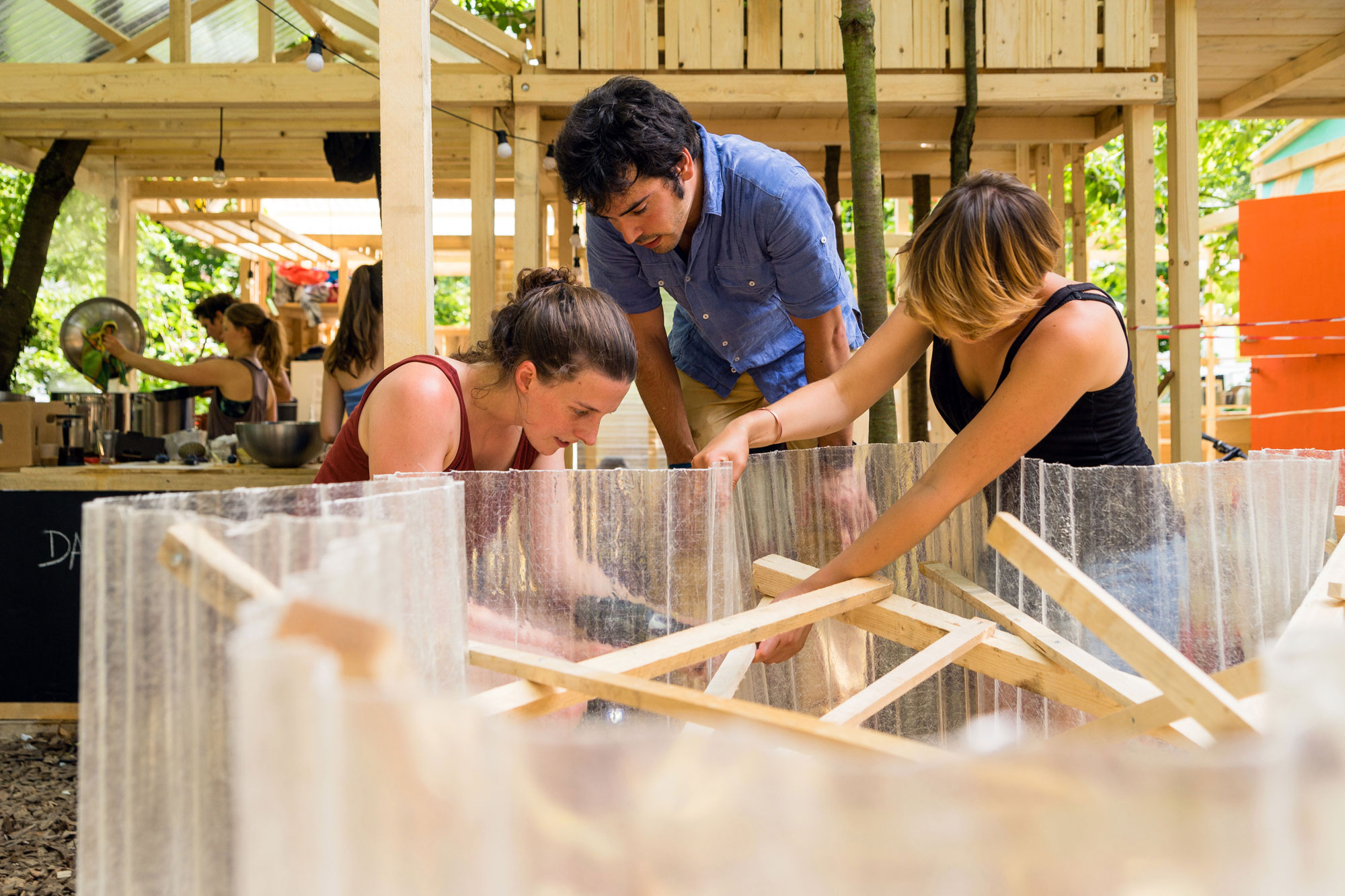 building together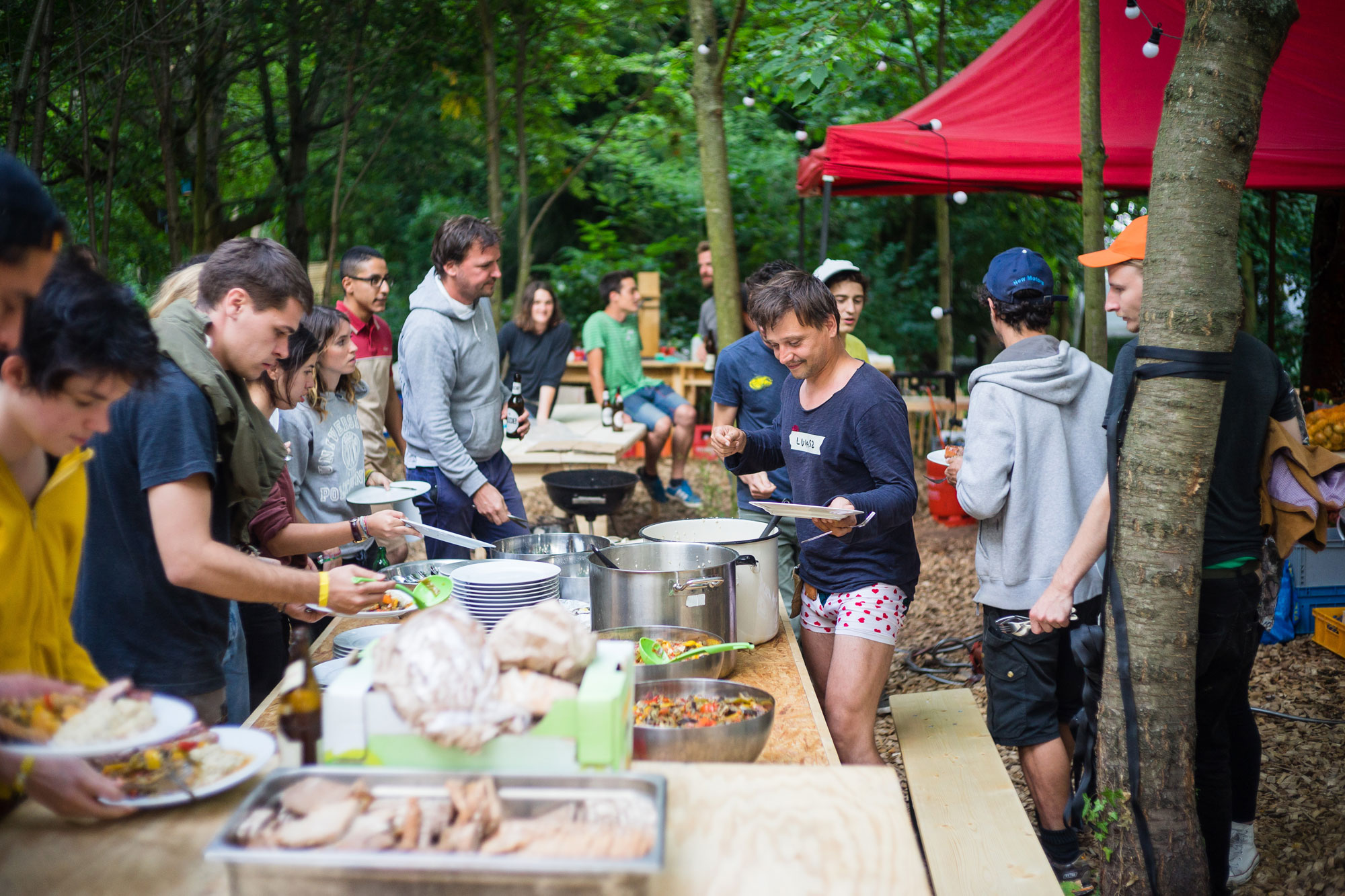 eating together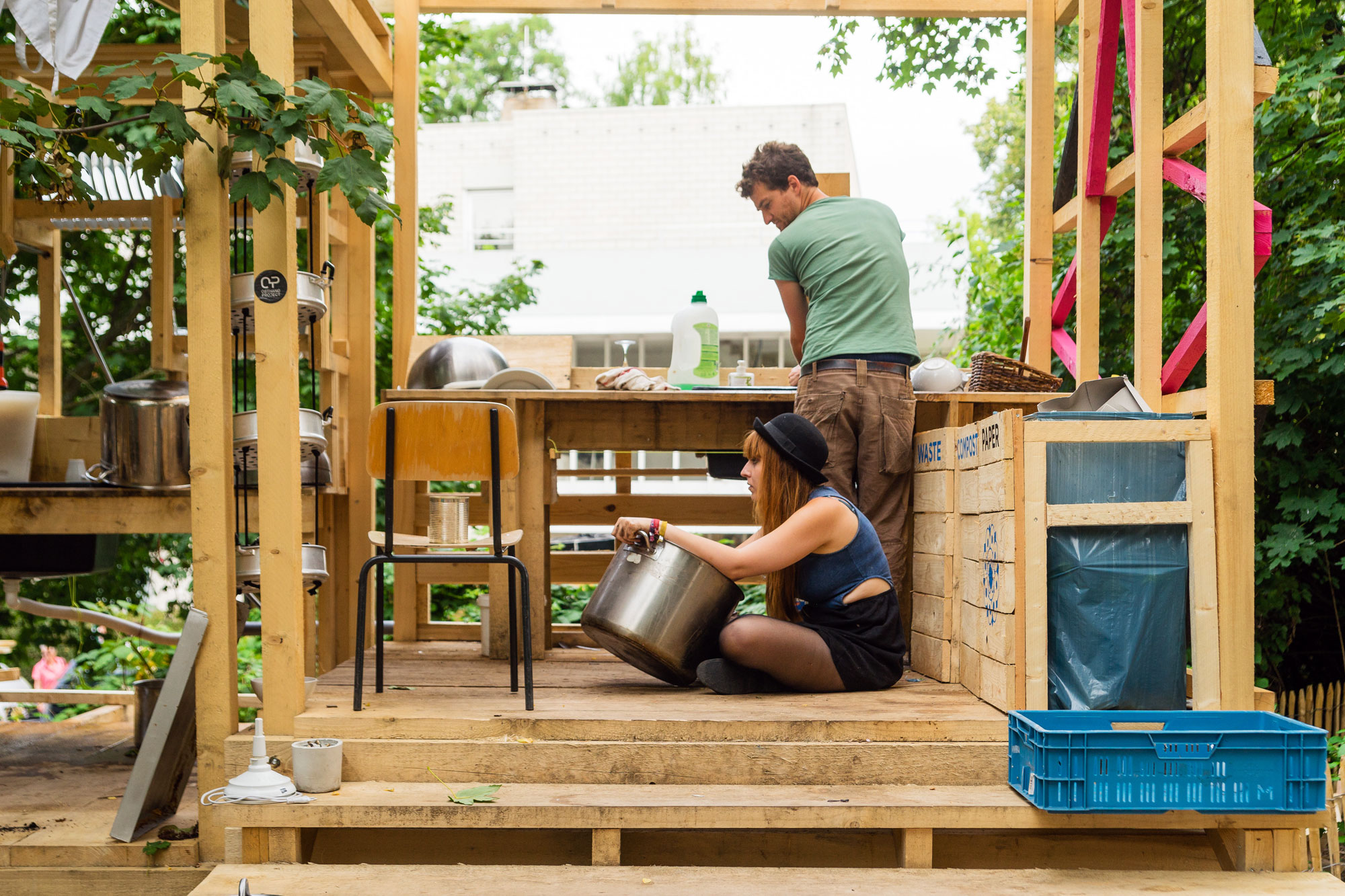 kitchen work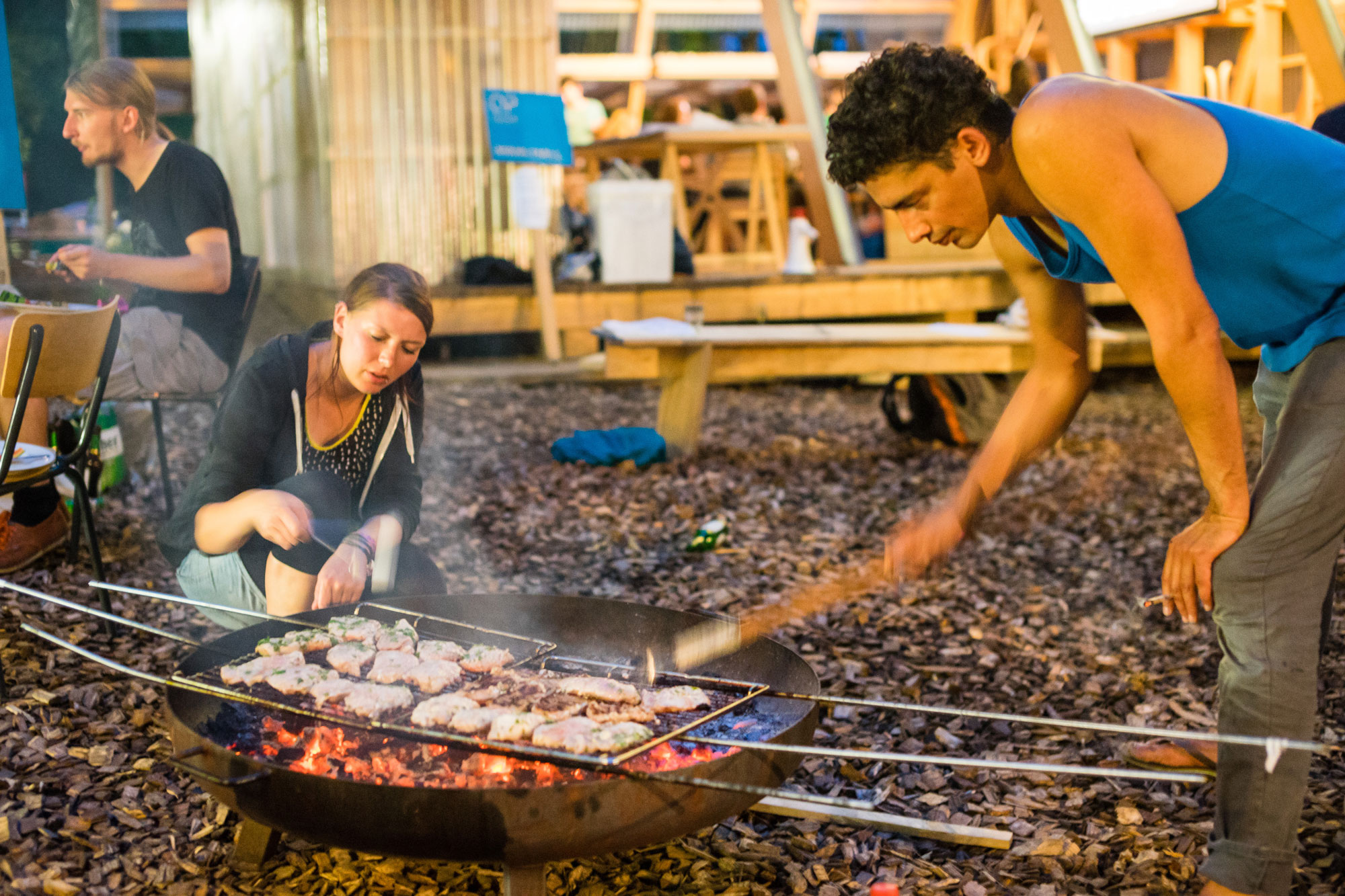 waste wood barbeque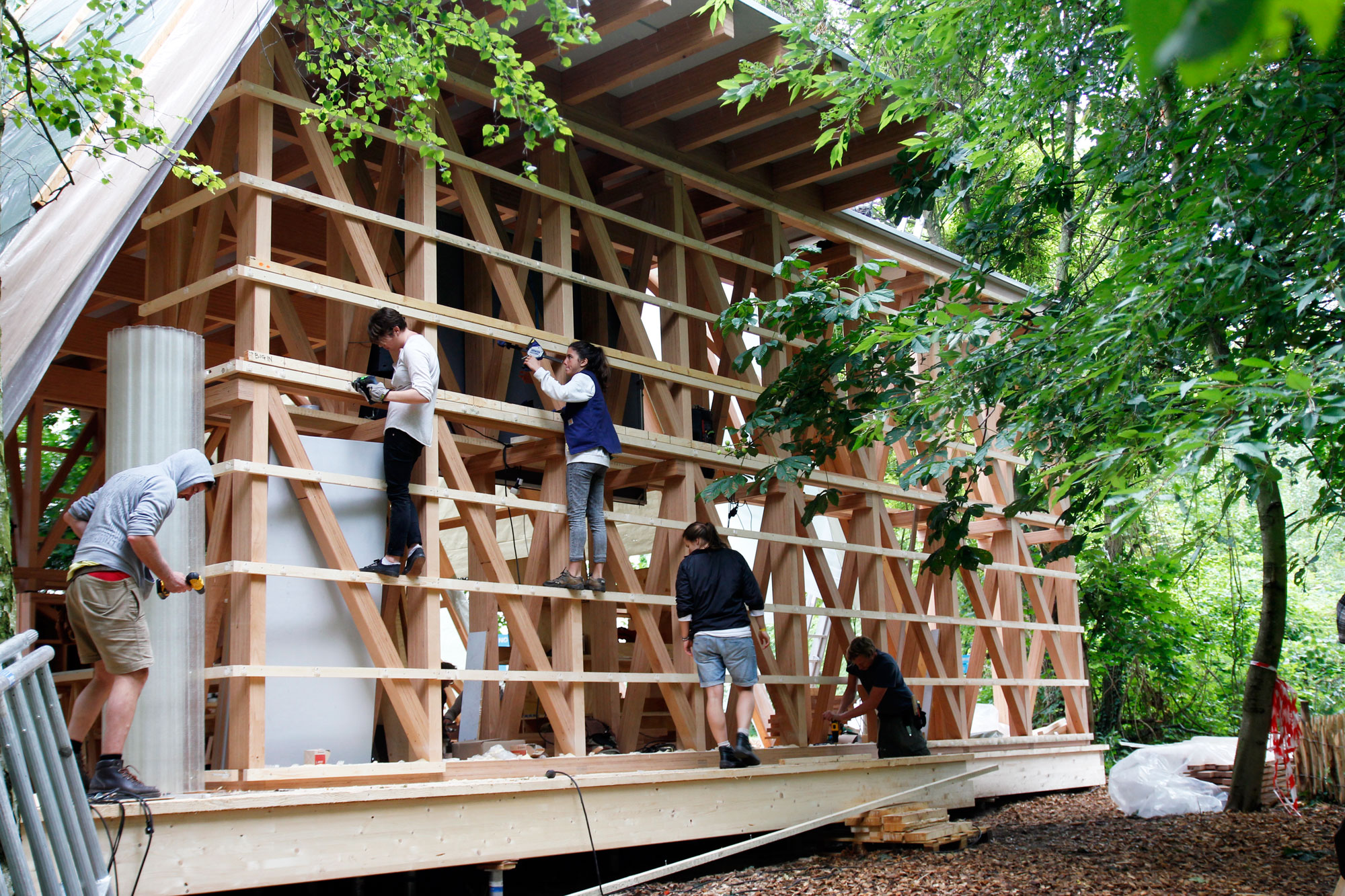 MAIN HALL under construction
MAIN HALL
Tutors: Atelier Bow-Wow (Tokio), ConstructLab (Berlin/Paris)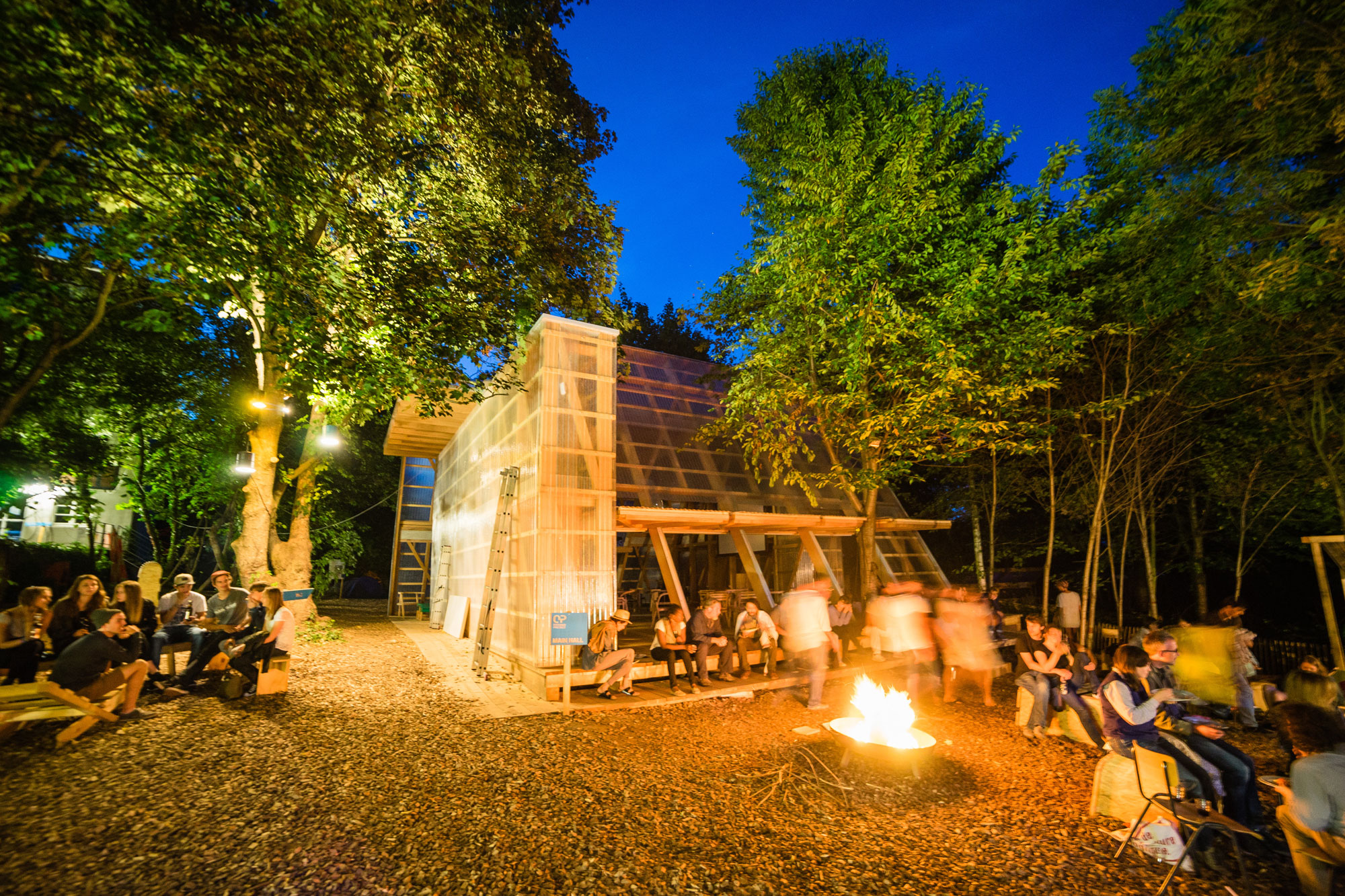 MAIN HALL at night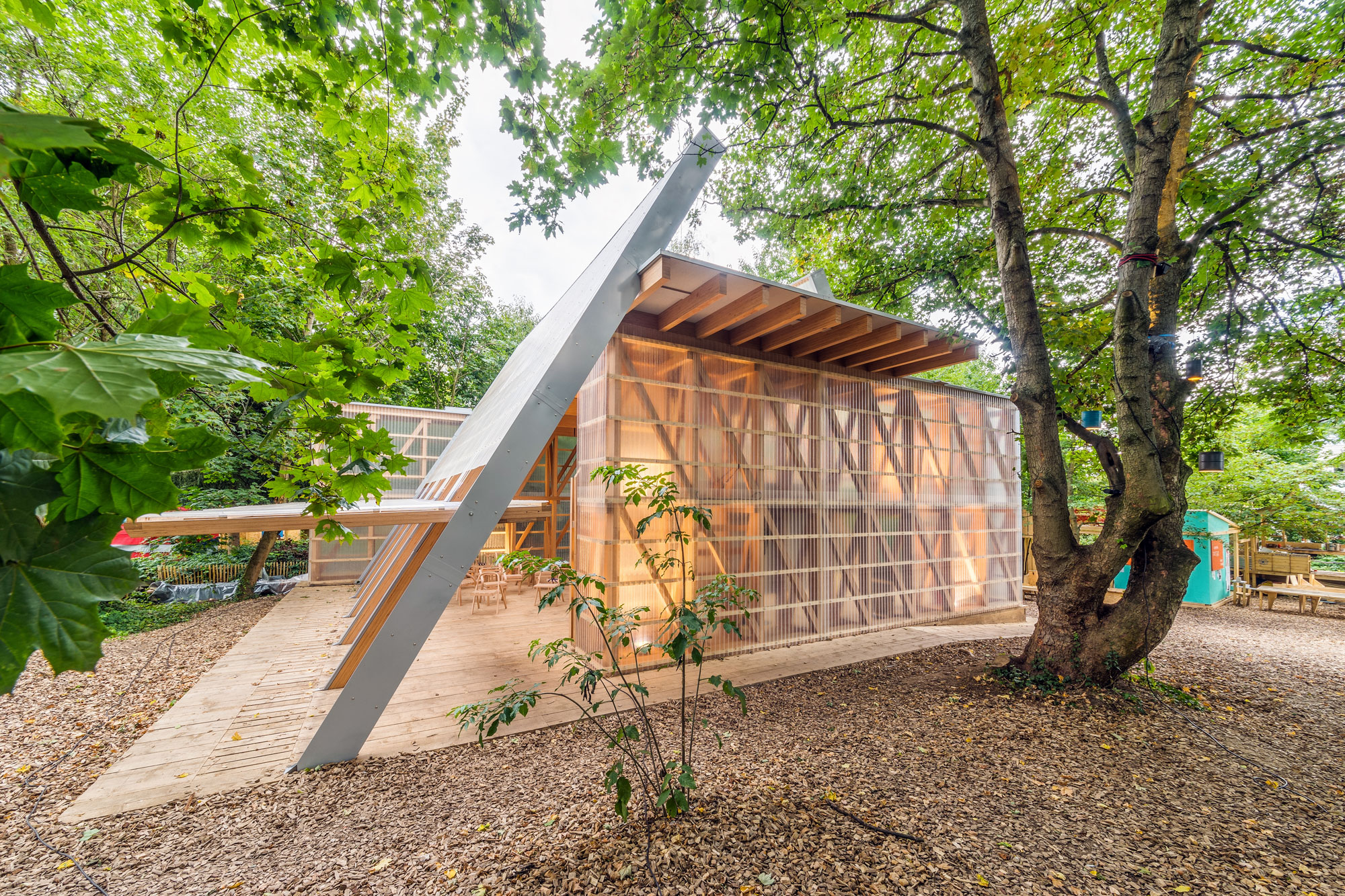 MAIN HALL open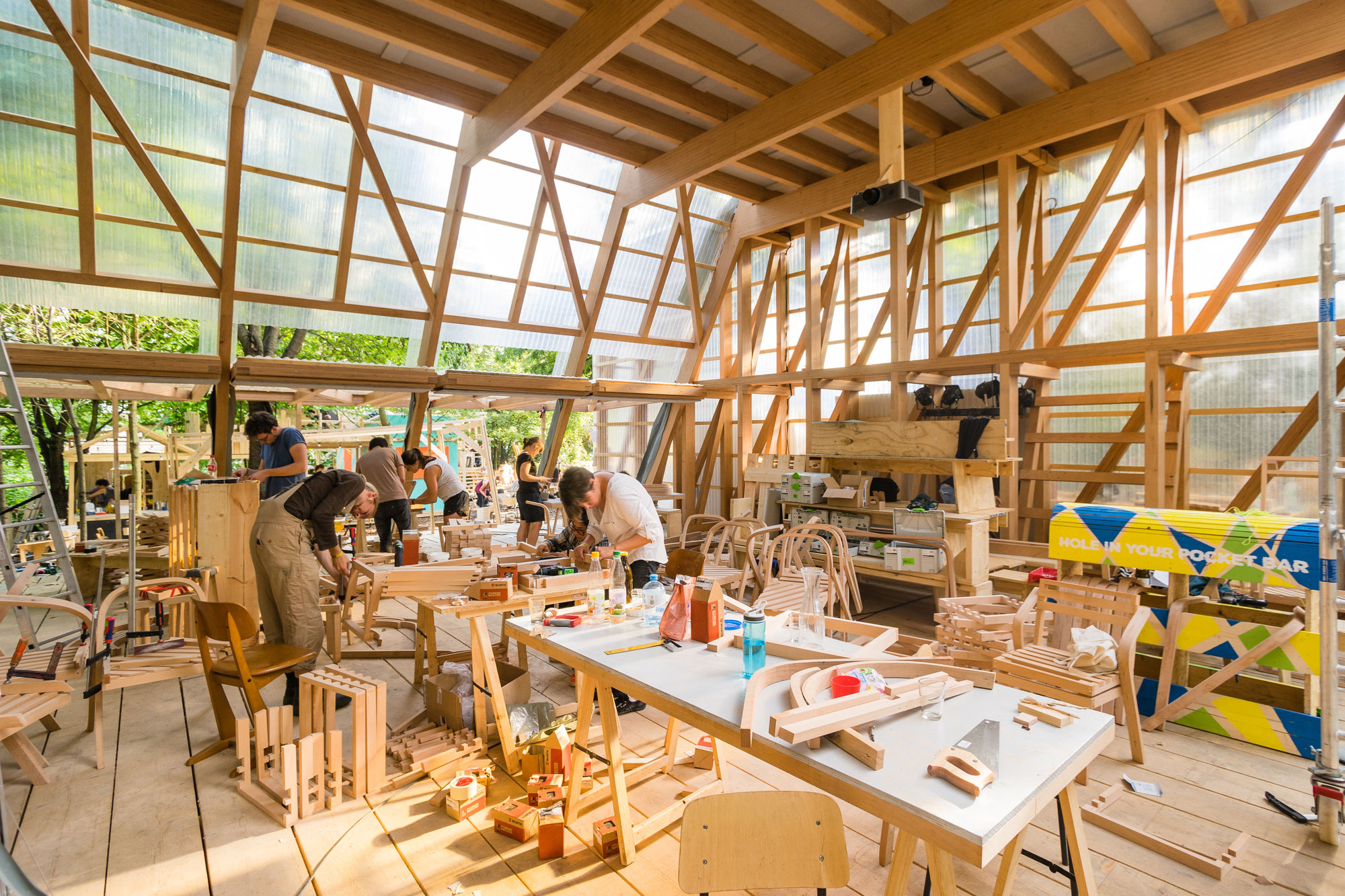 MAIN HALL as funiture workshop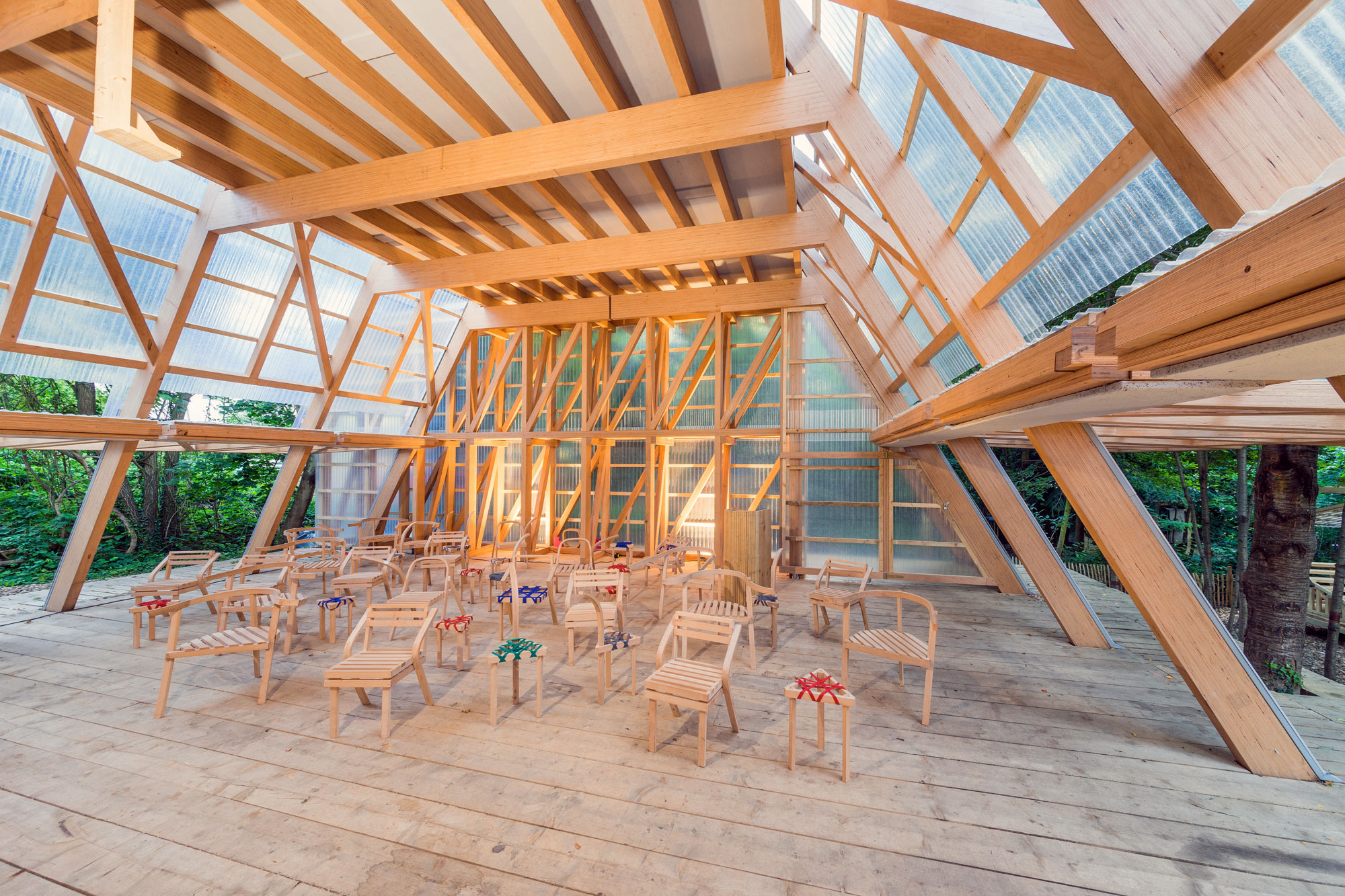 MAIN HALL with chairs built at the summer school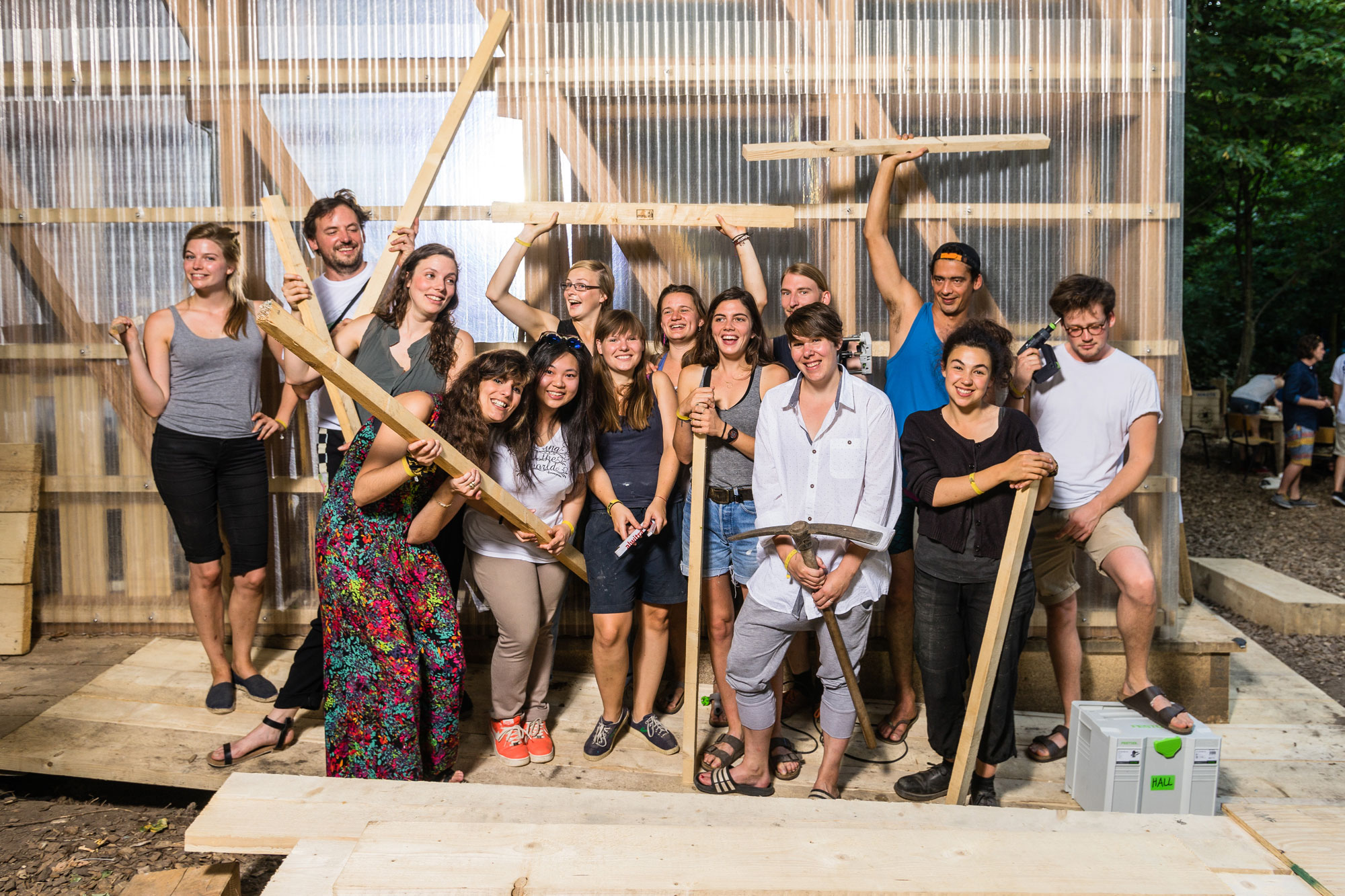 Team MAIN HALL
INFO BRIDGE
m7red (Buenos Aires), Umschichten (Stuttgart)
Accompanying displays provide info and documentation on the Osthang Project. "Pre-cycling"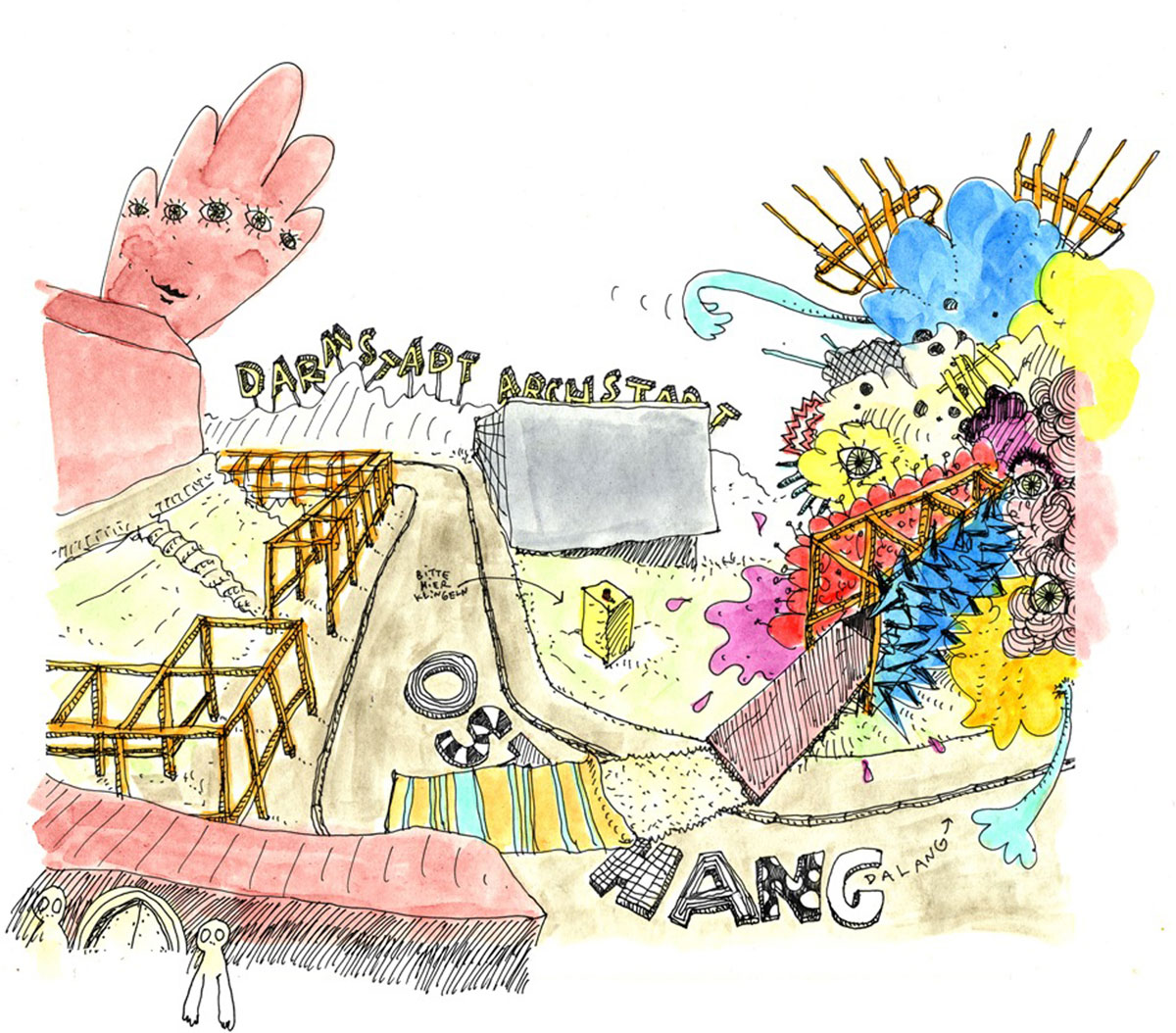 Vision of the INFO BRIDGE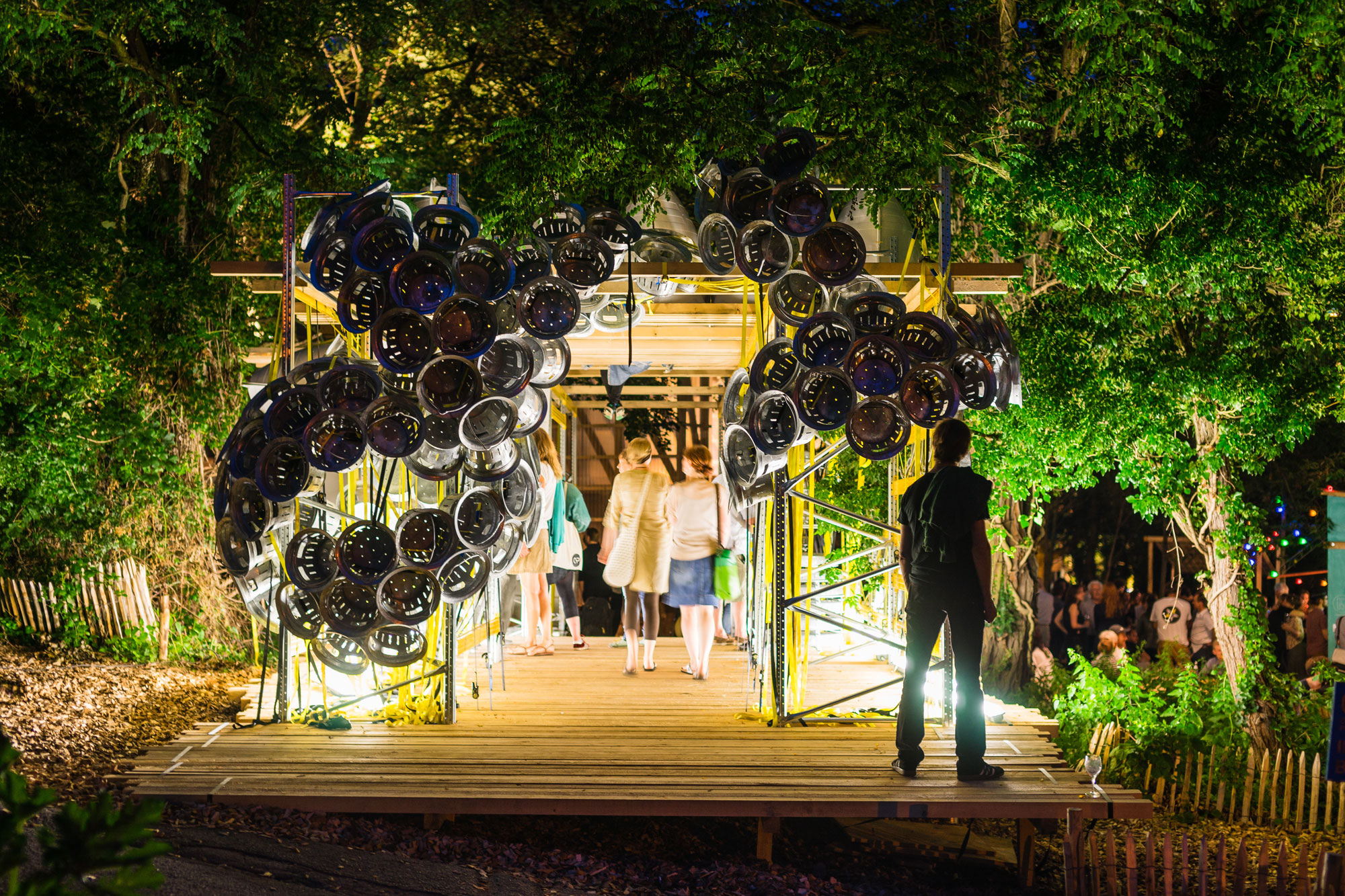 The INFO BRIDGE forms the entrance to the festival campus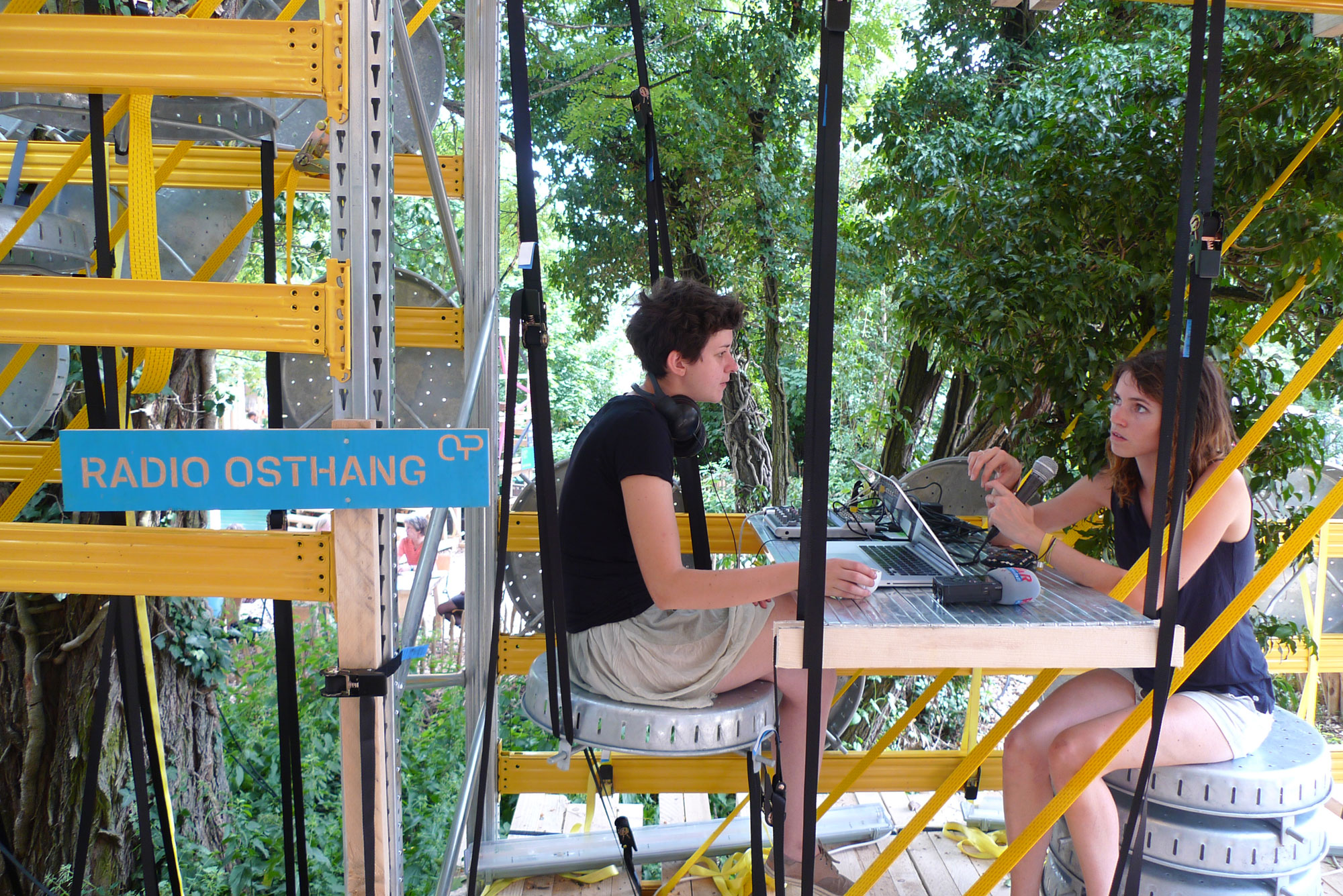 Radio Osthang recording station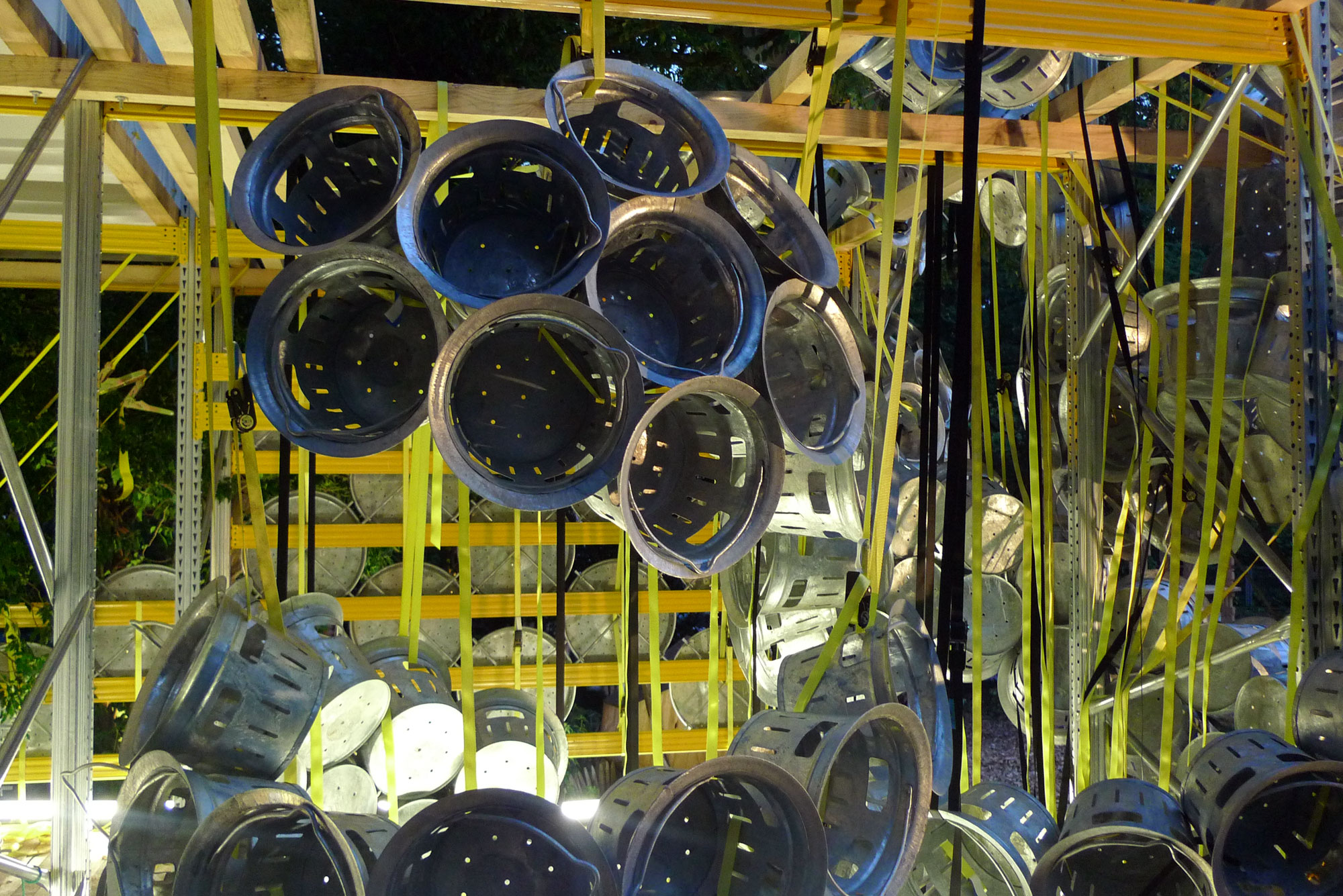 PRE-CYCLING: The materials for the INFO BRIDGE are borrowed from and later given back to the production-cycle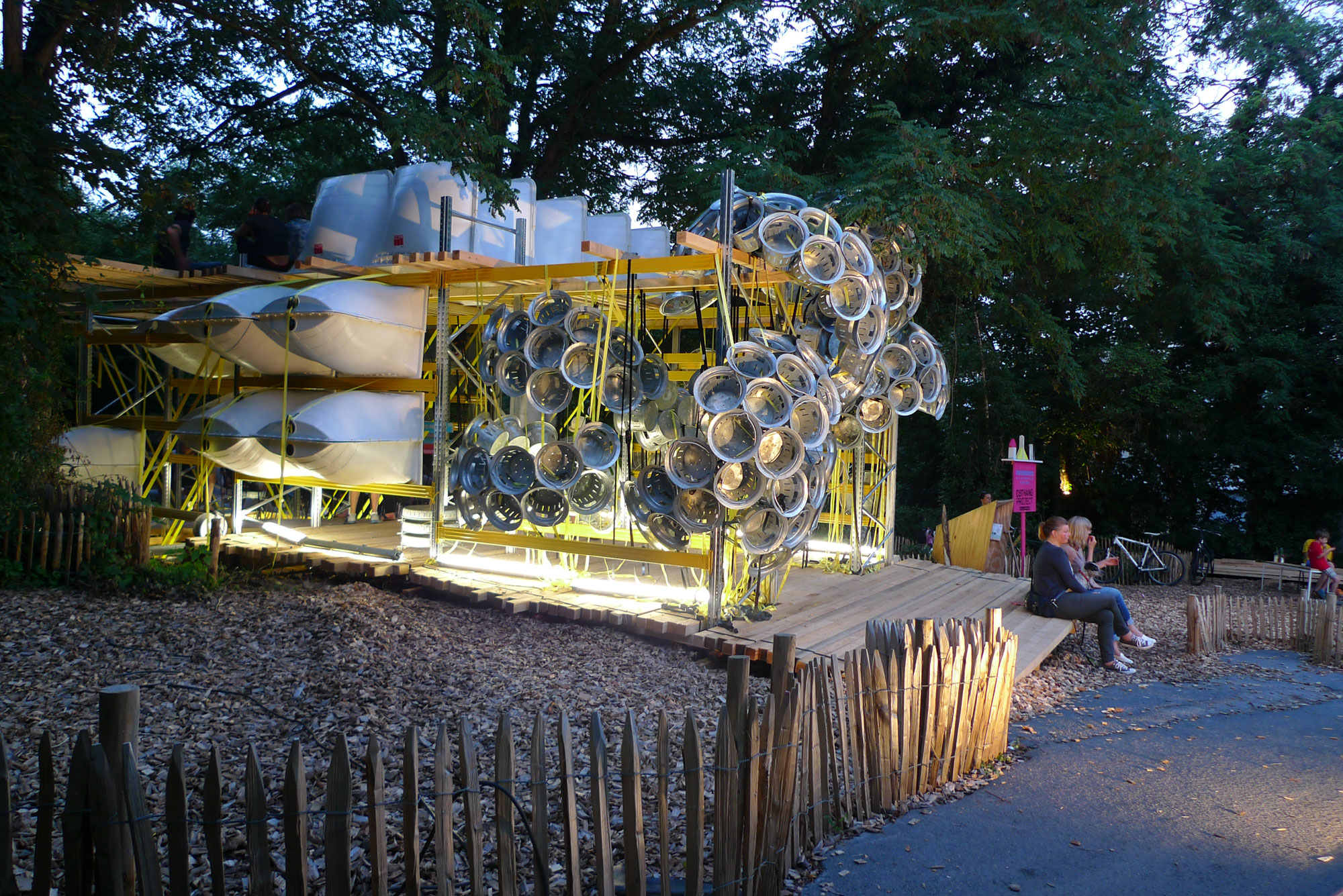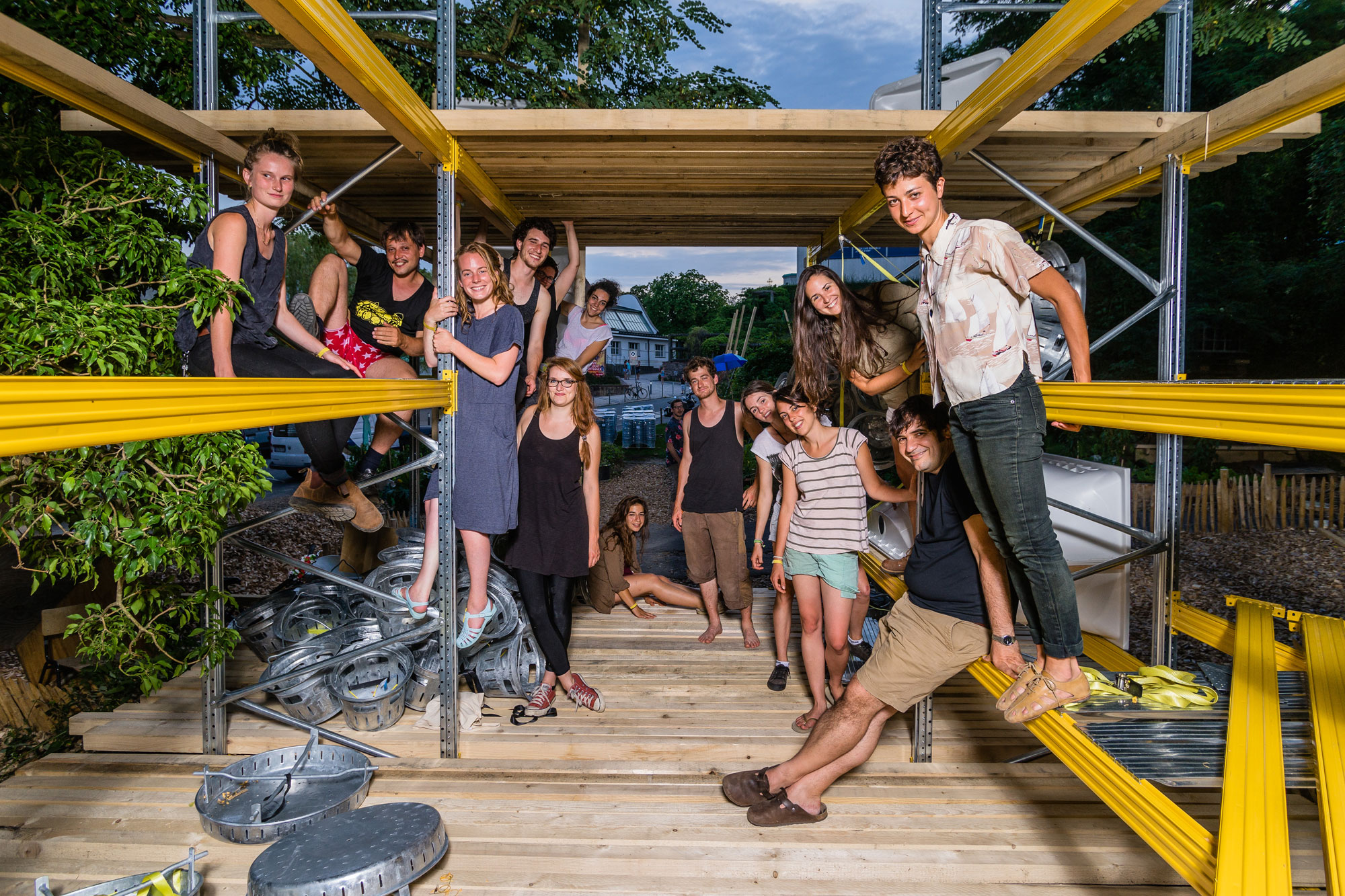 Team Info Bridge
KITCHEN
collectif etc (Strasbourg)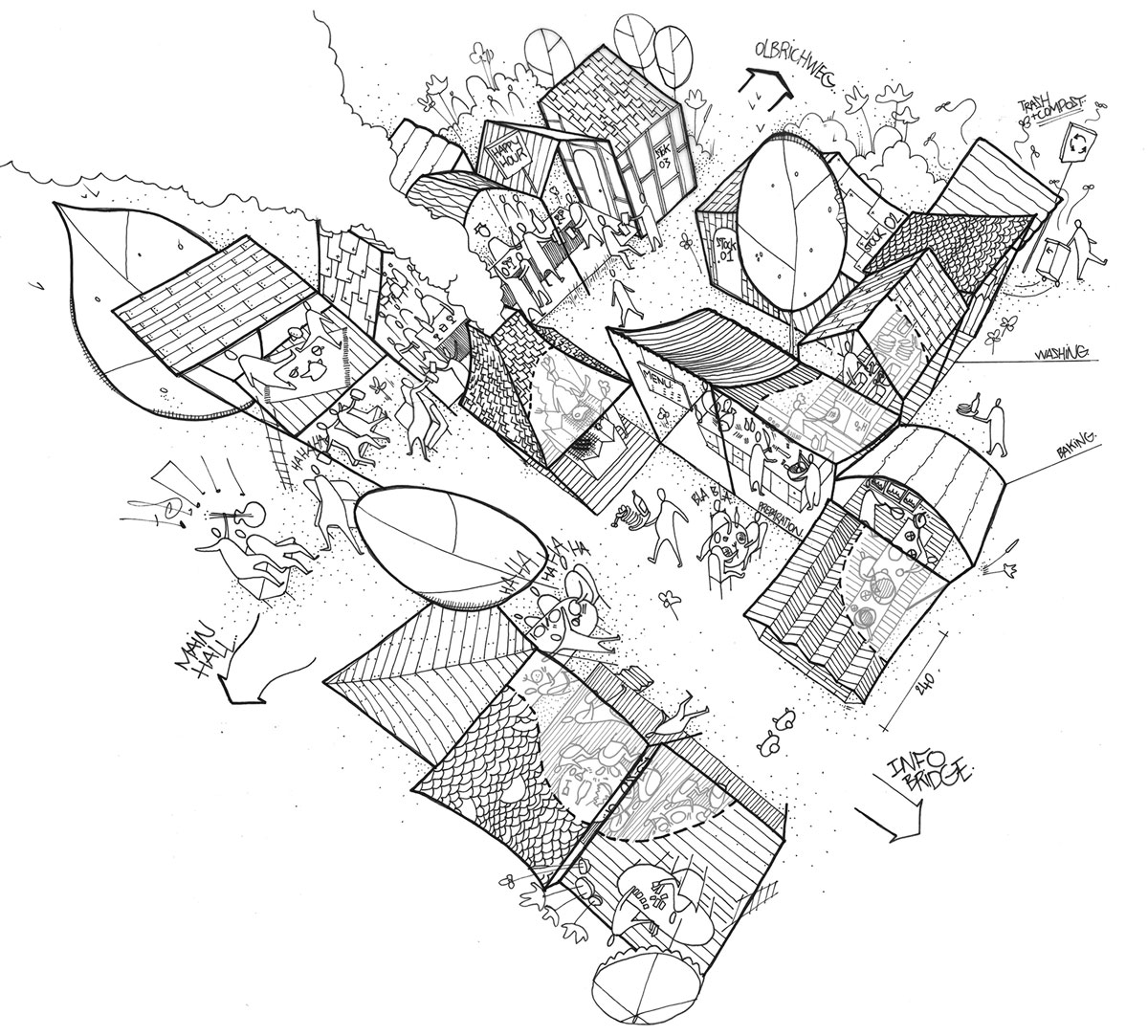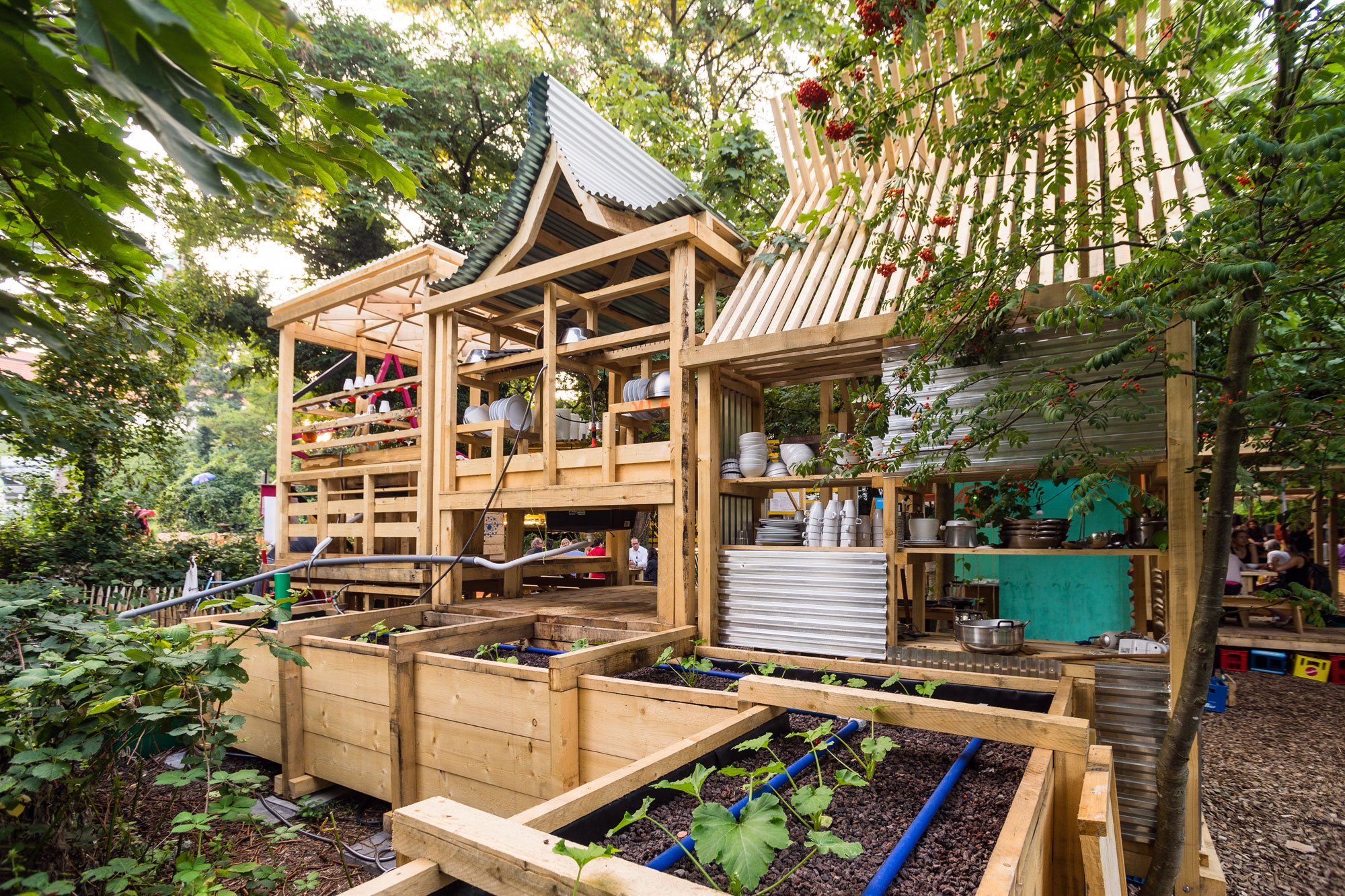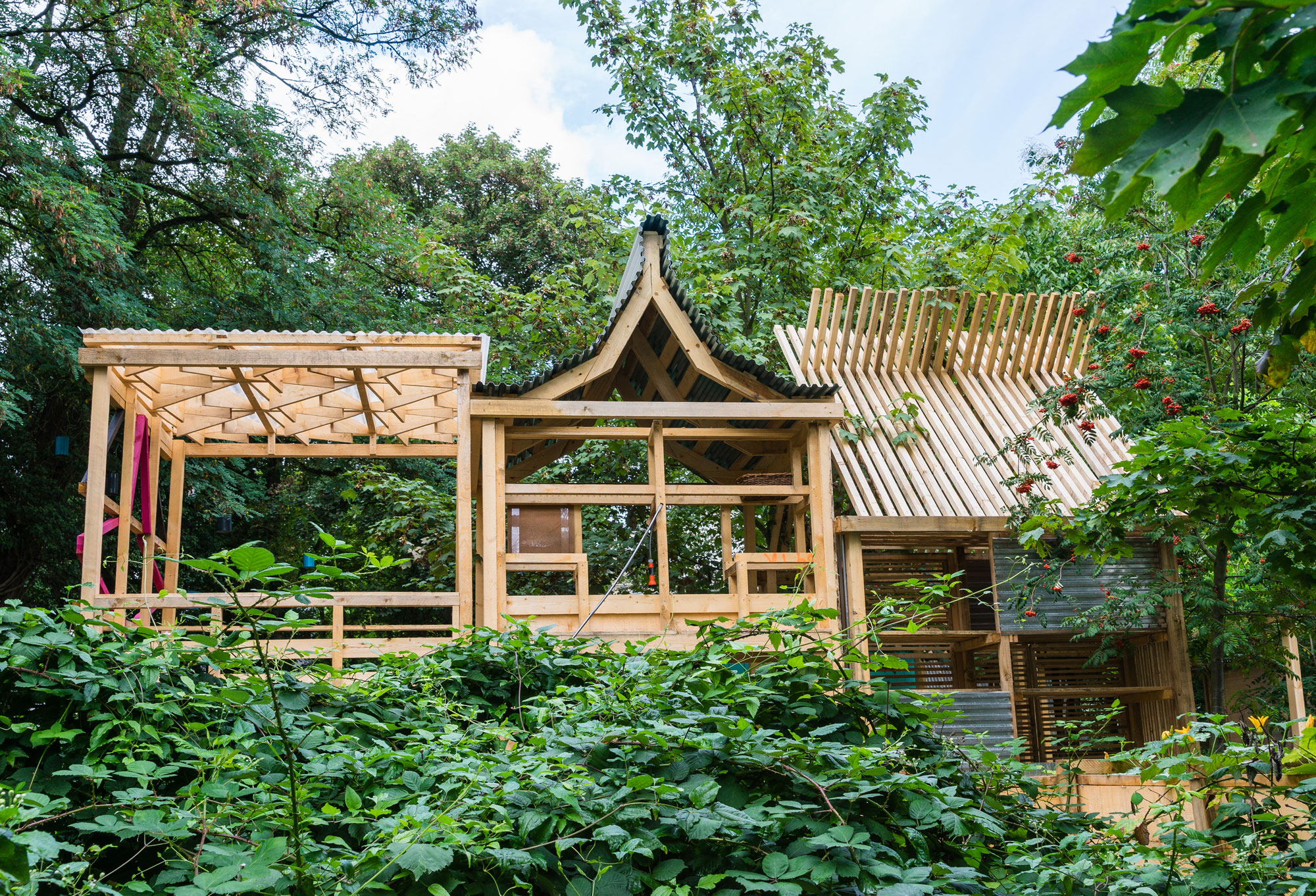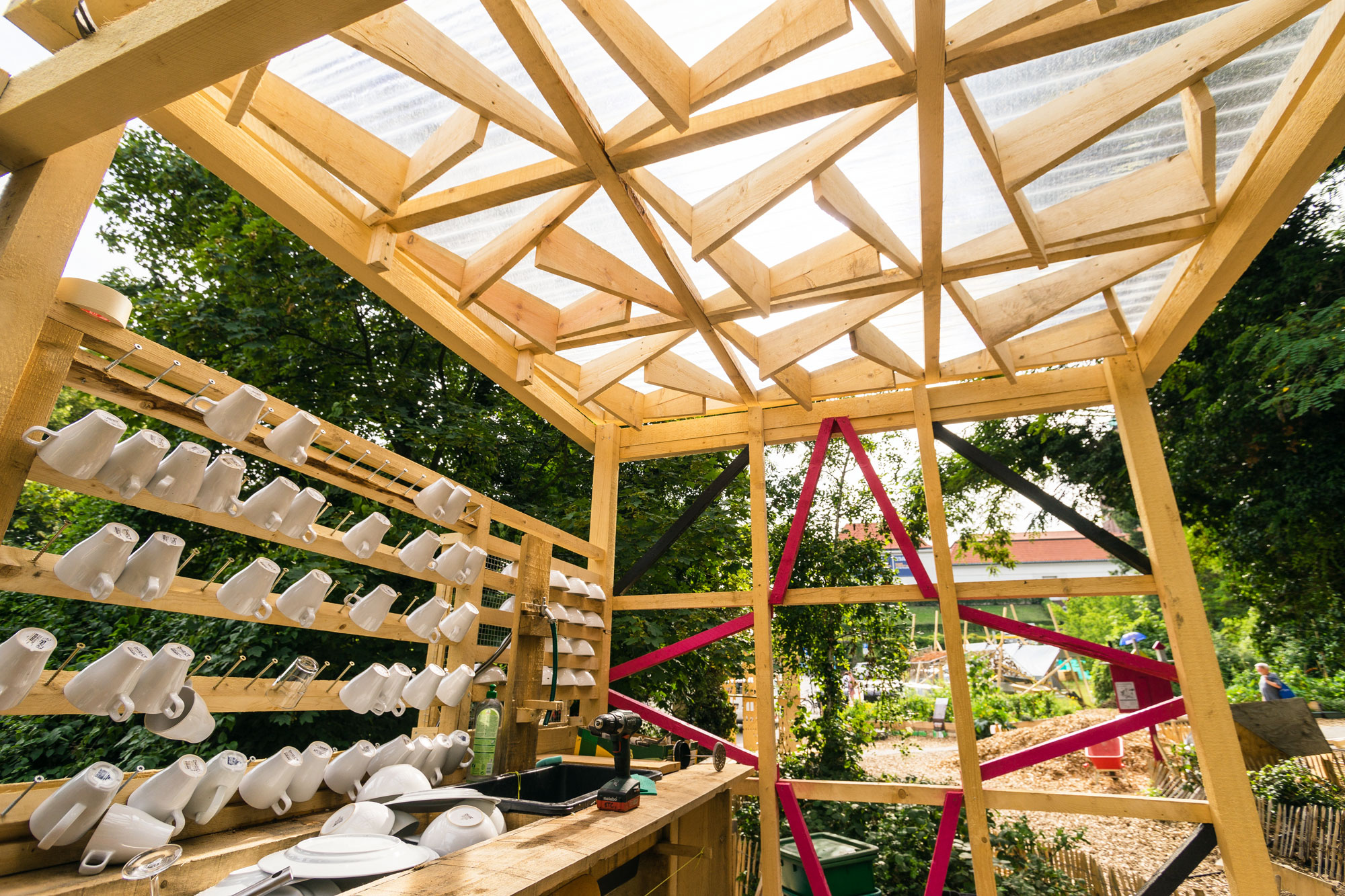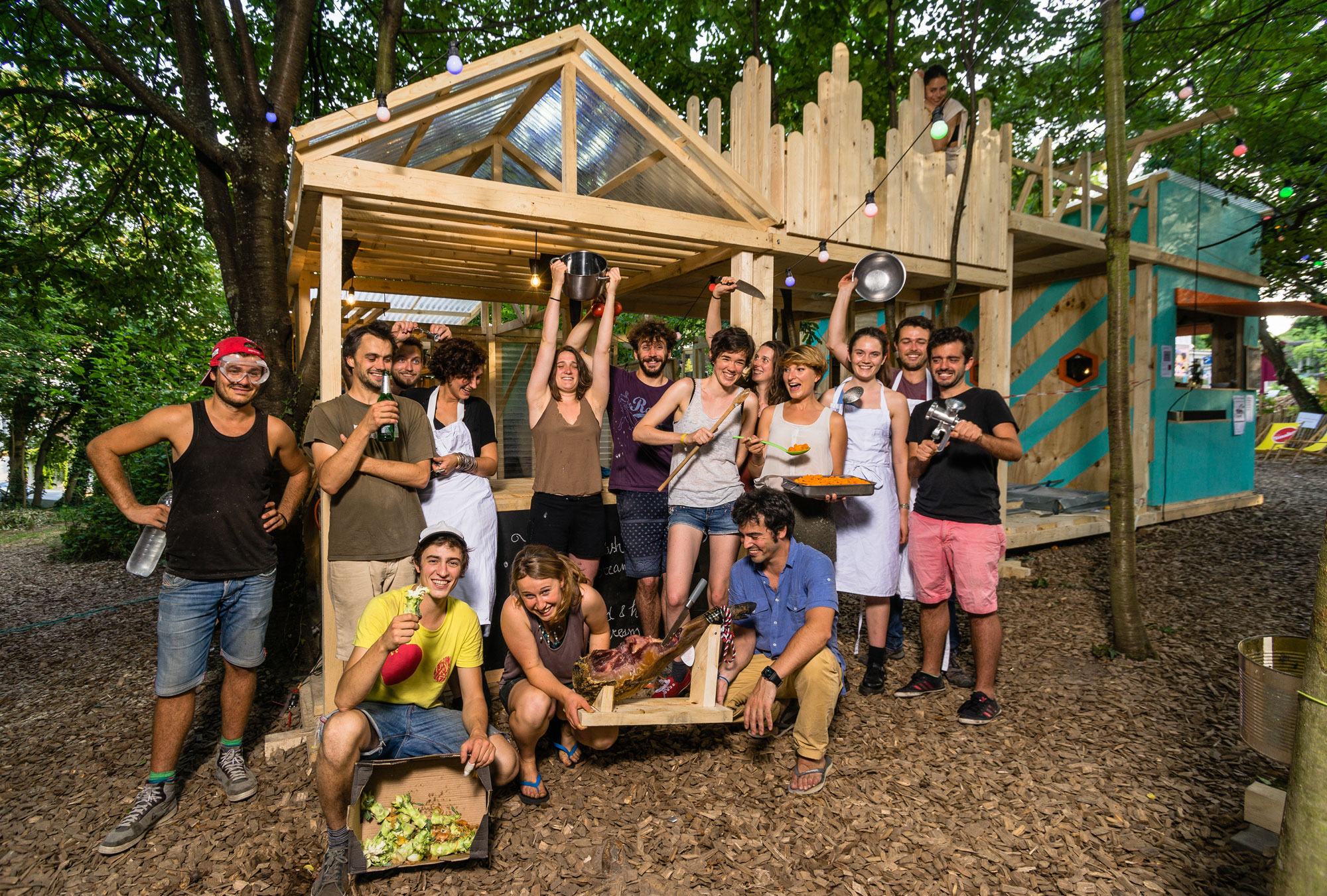 Team Kitchen
CABINS
orizzontale (Rom)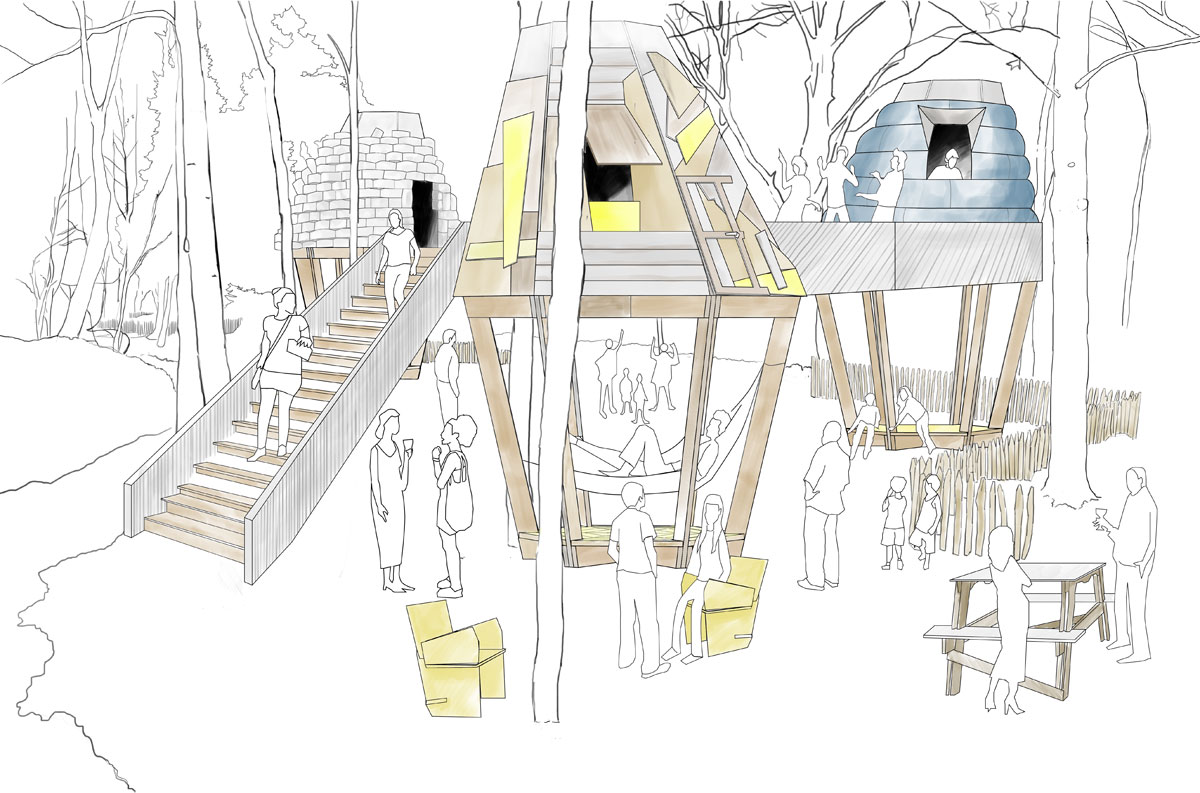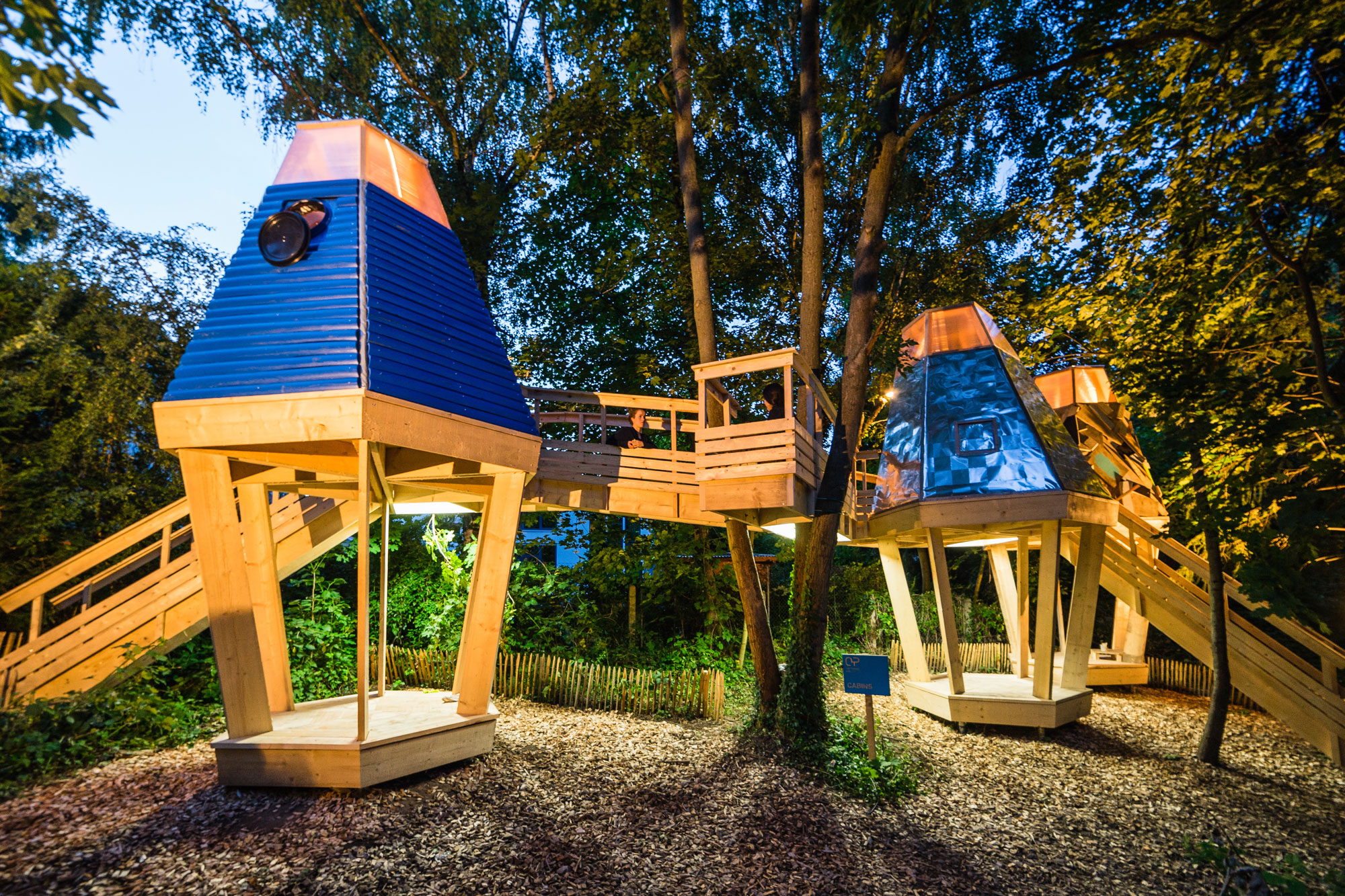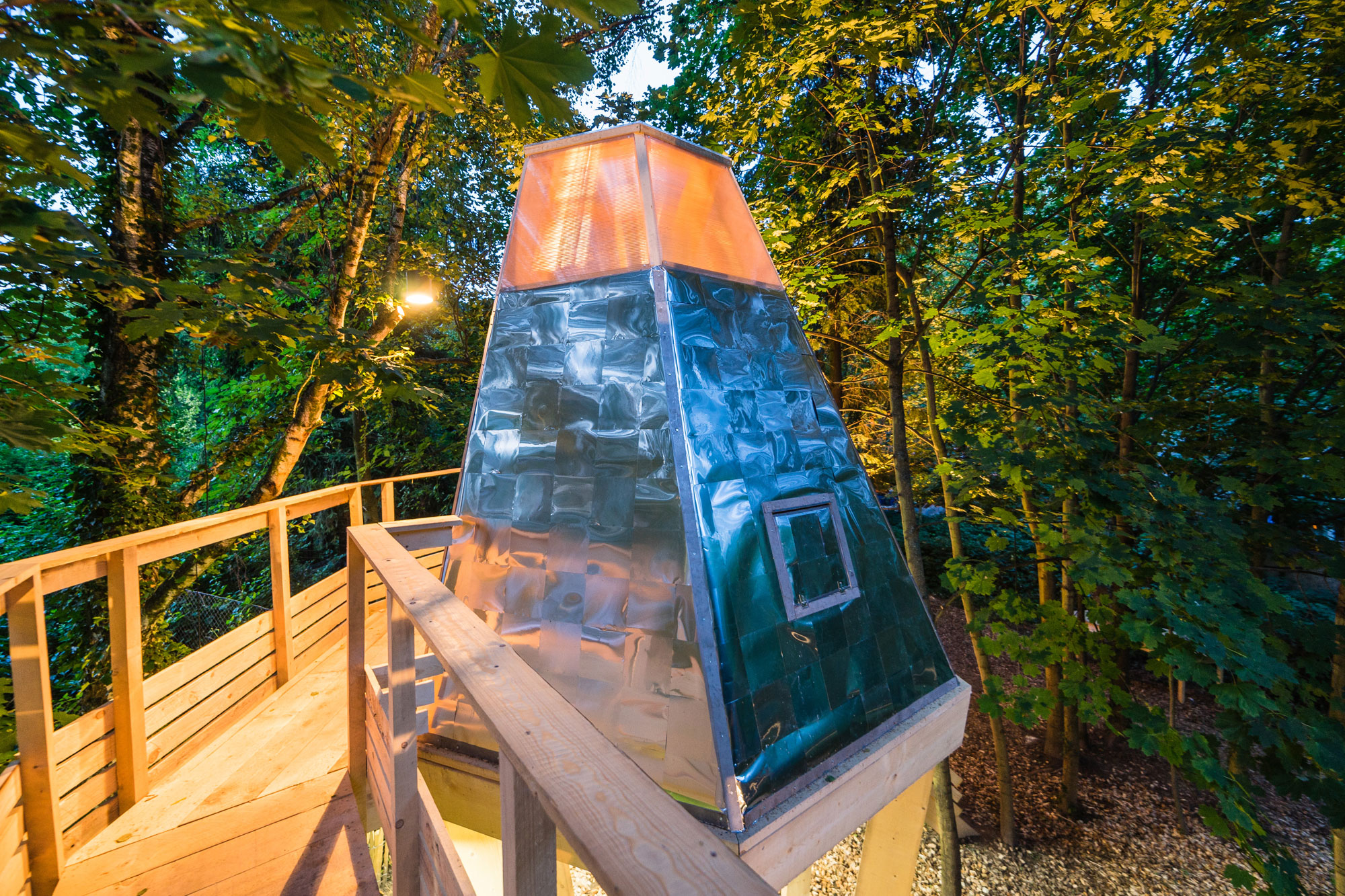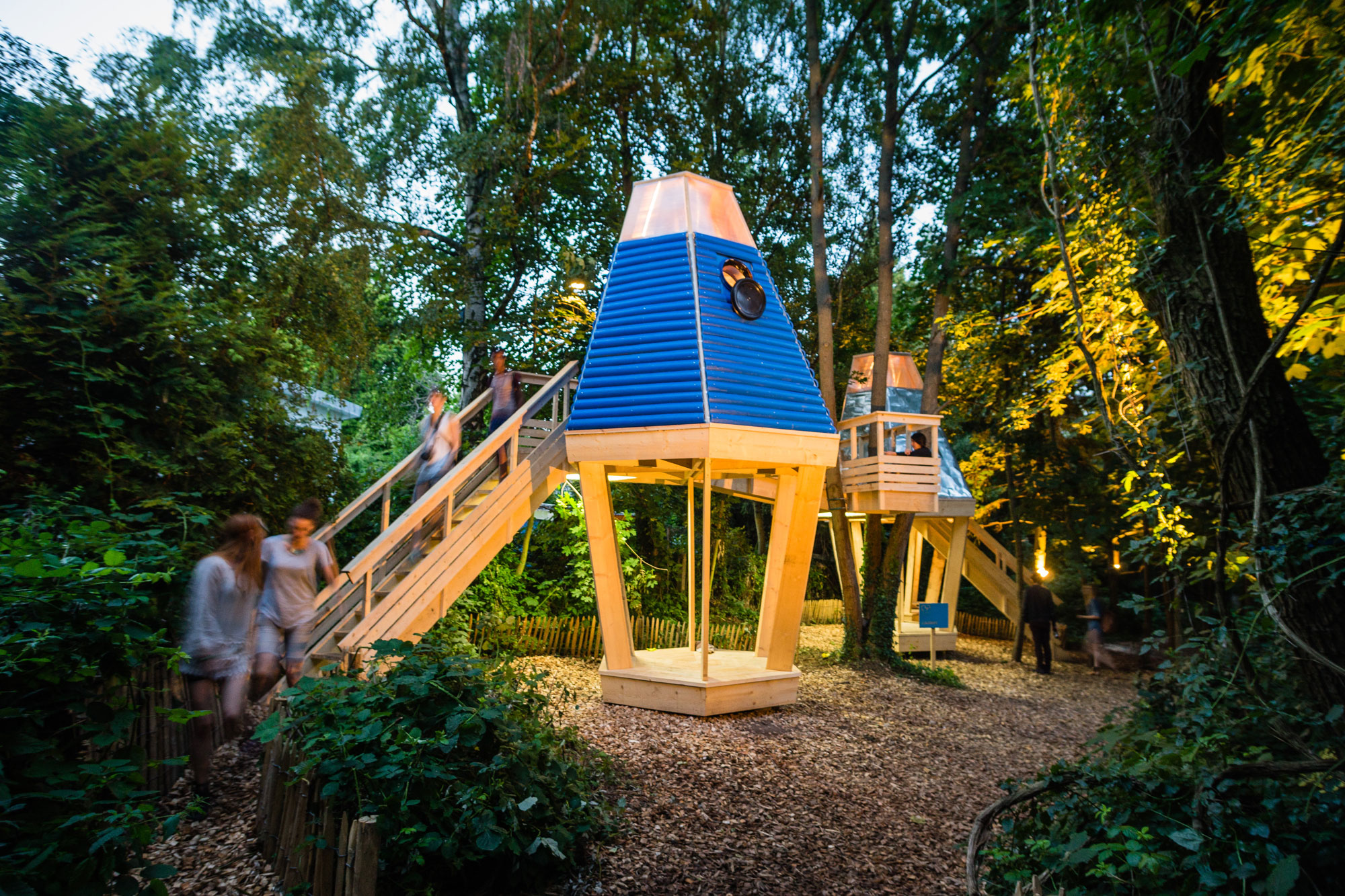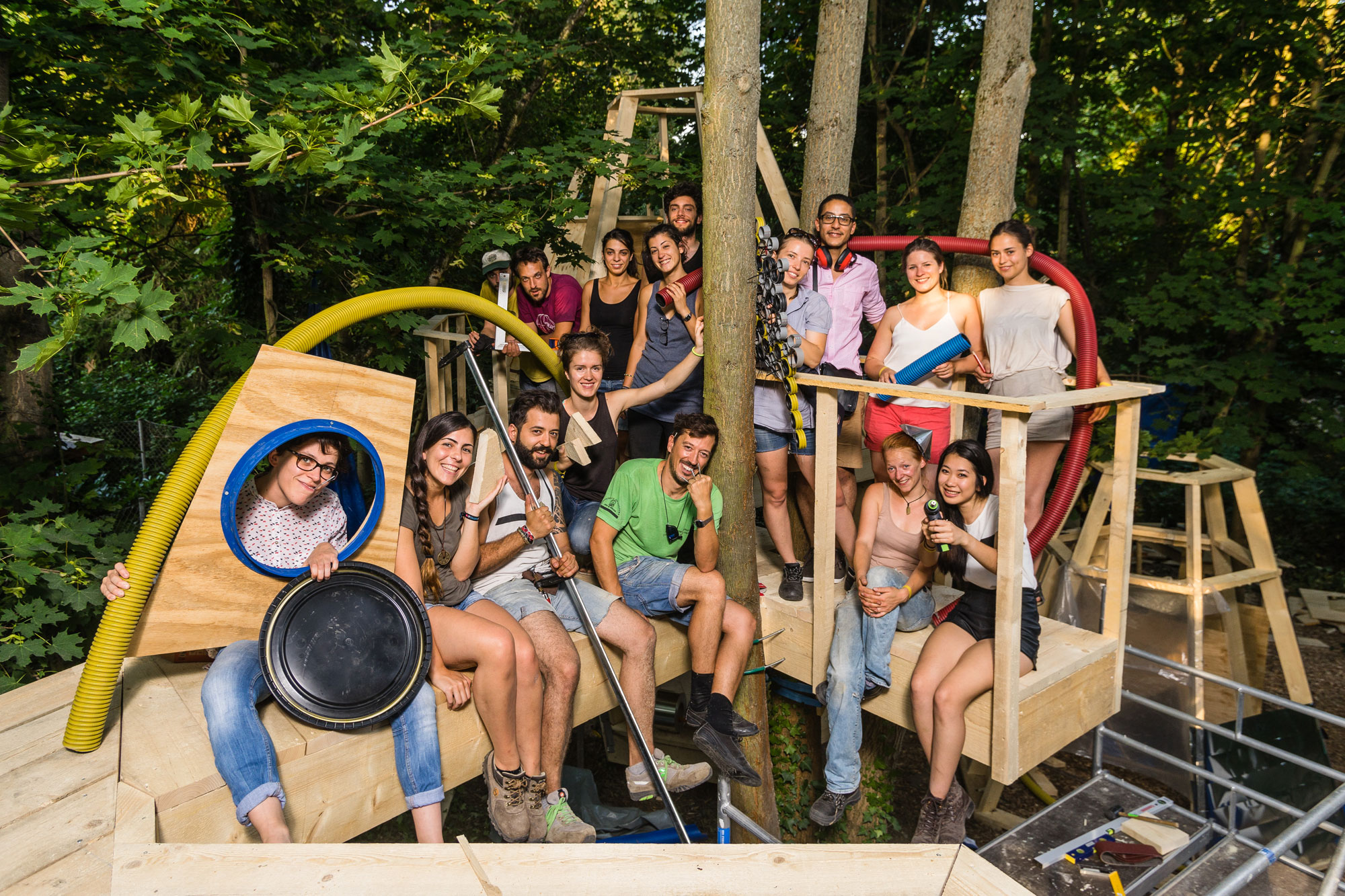 Team Cabins
WORKSHOP HOUSE
Martin Kaltwasser (Berlin)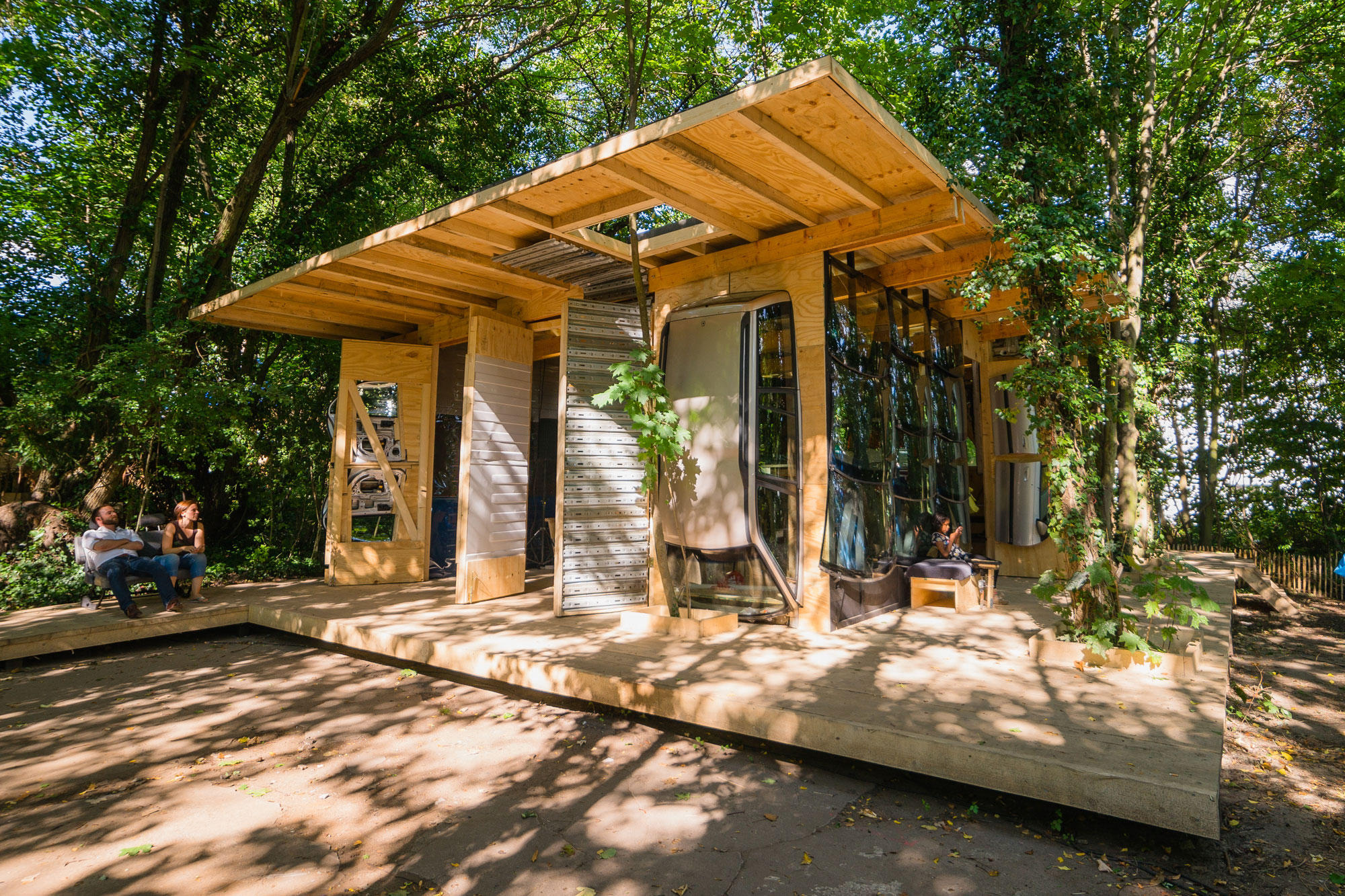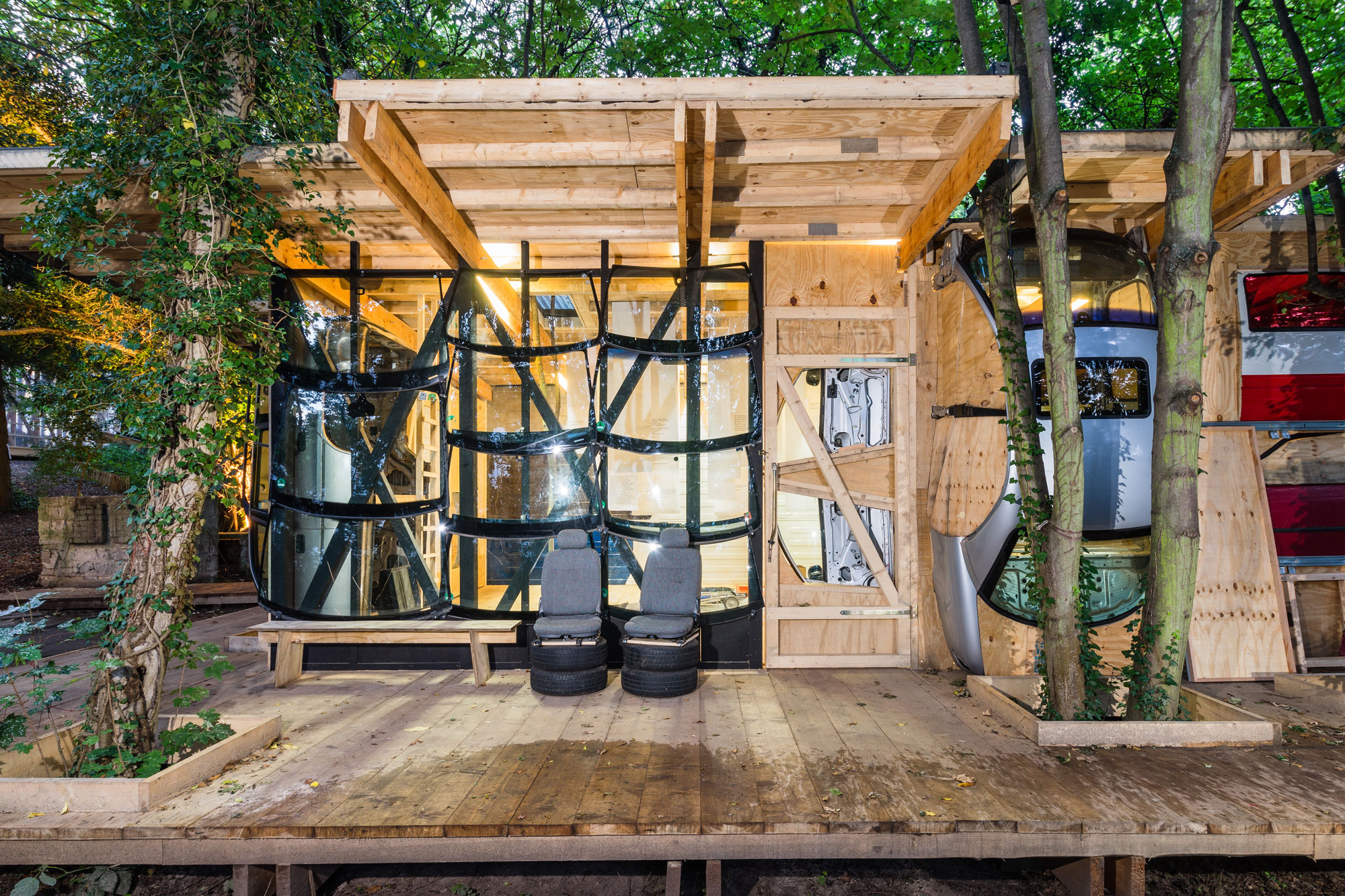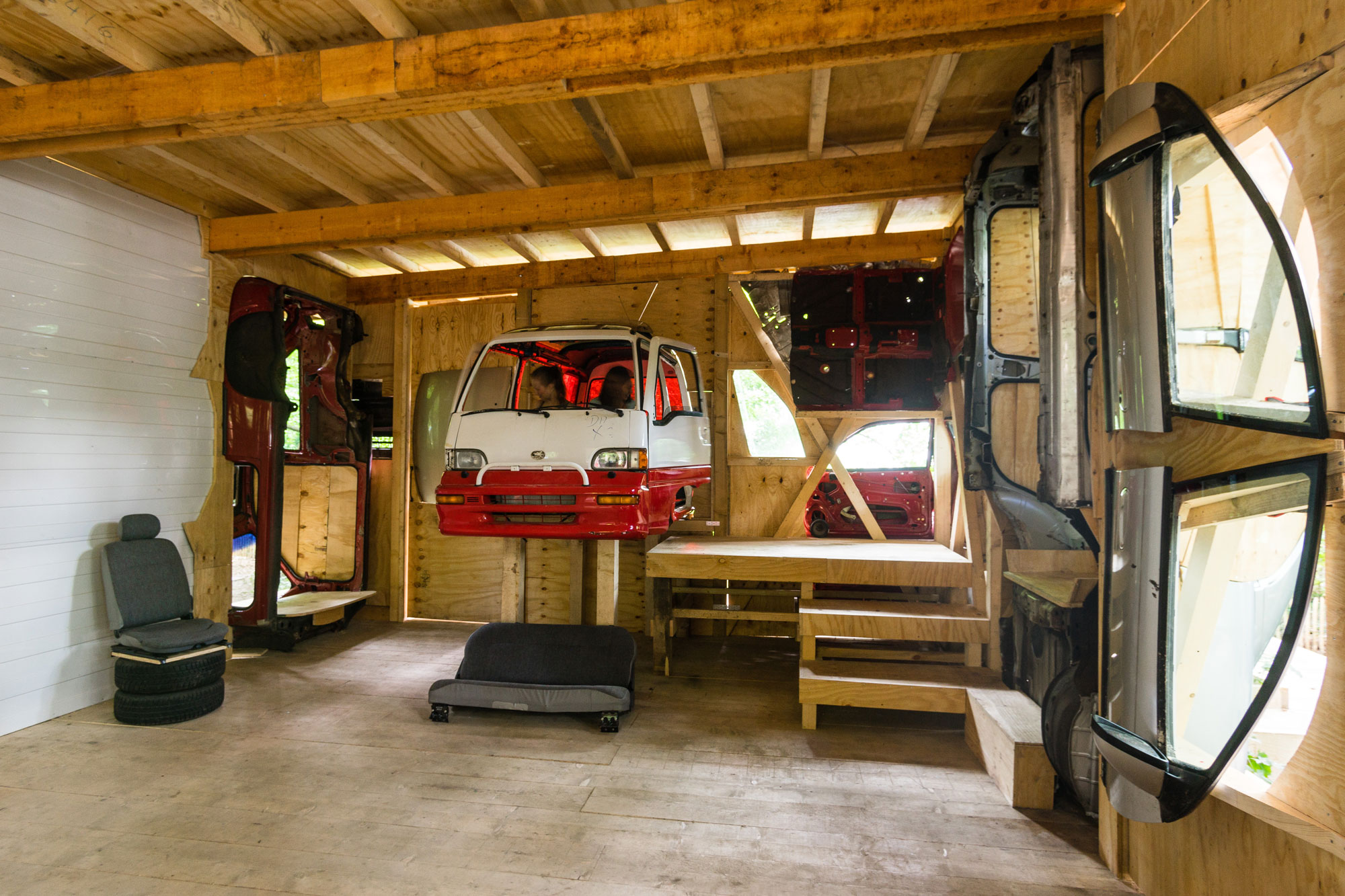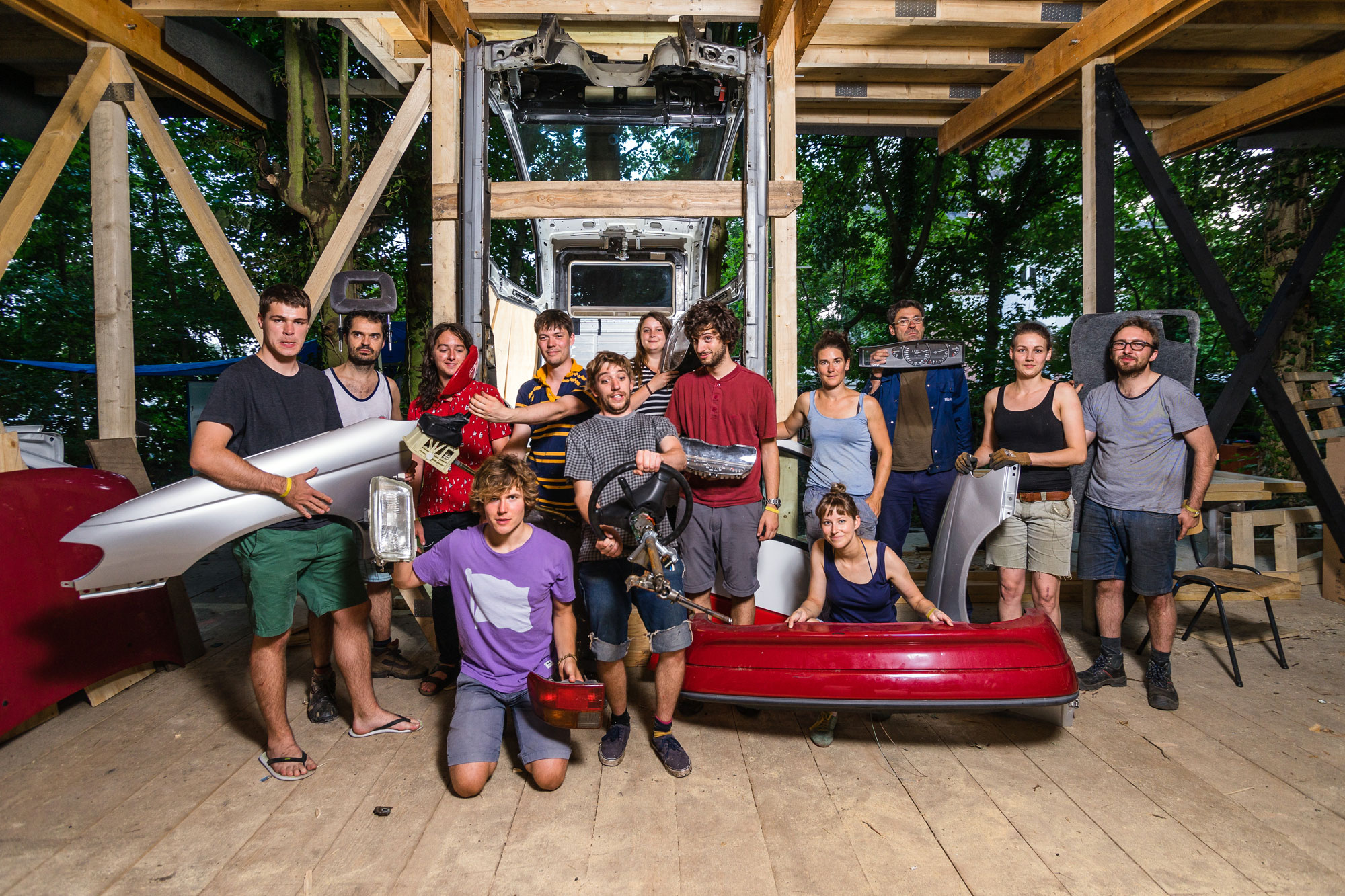 Team Workshop House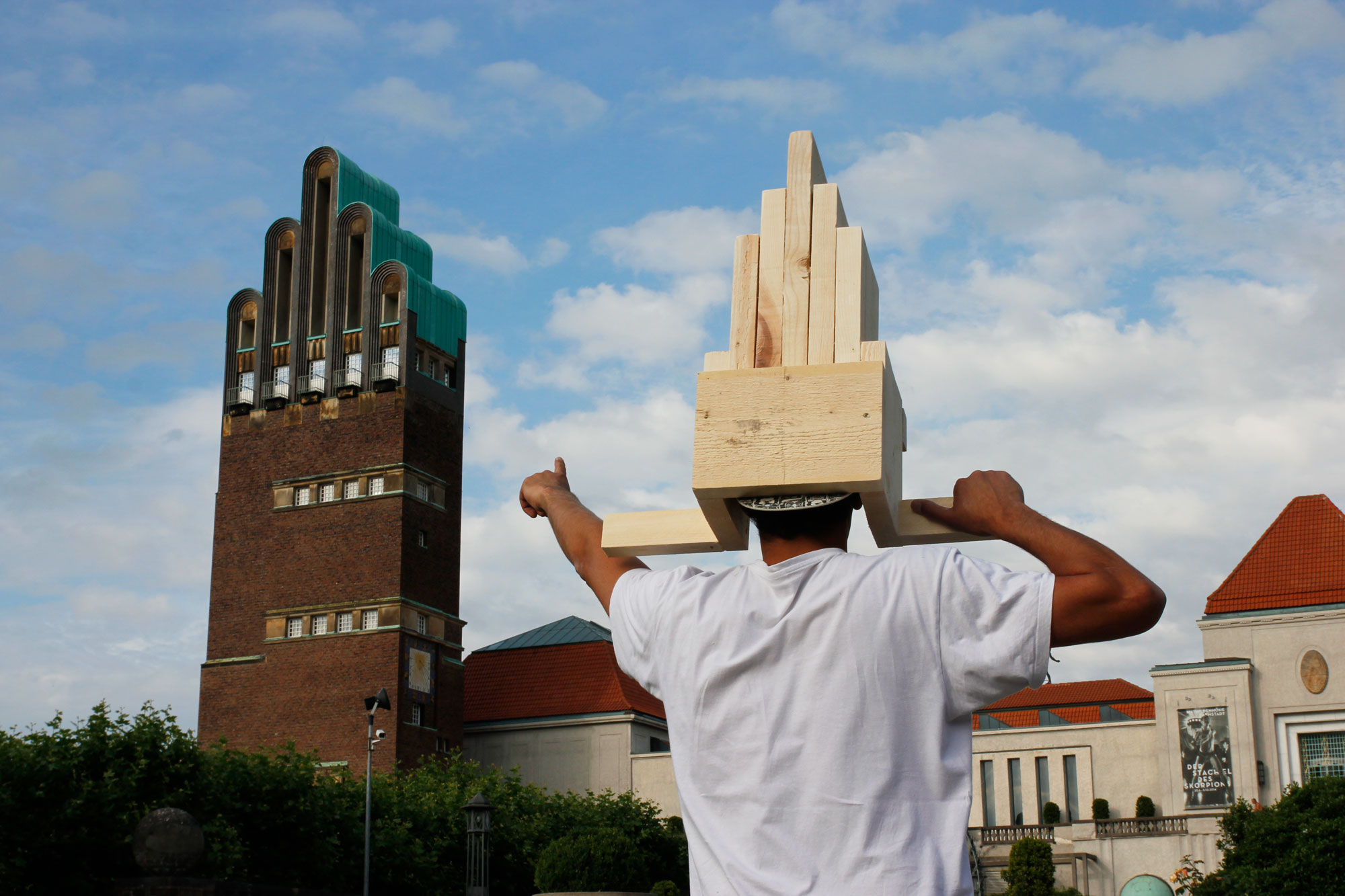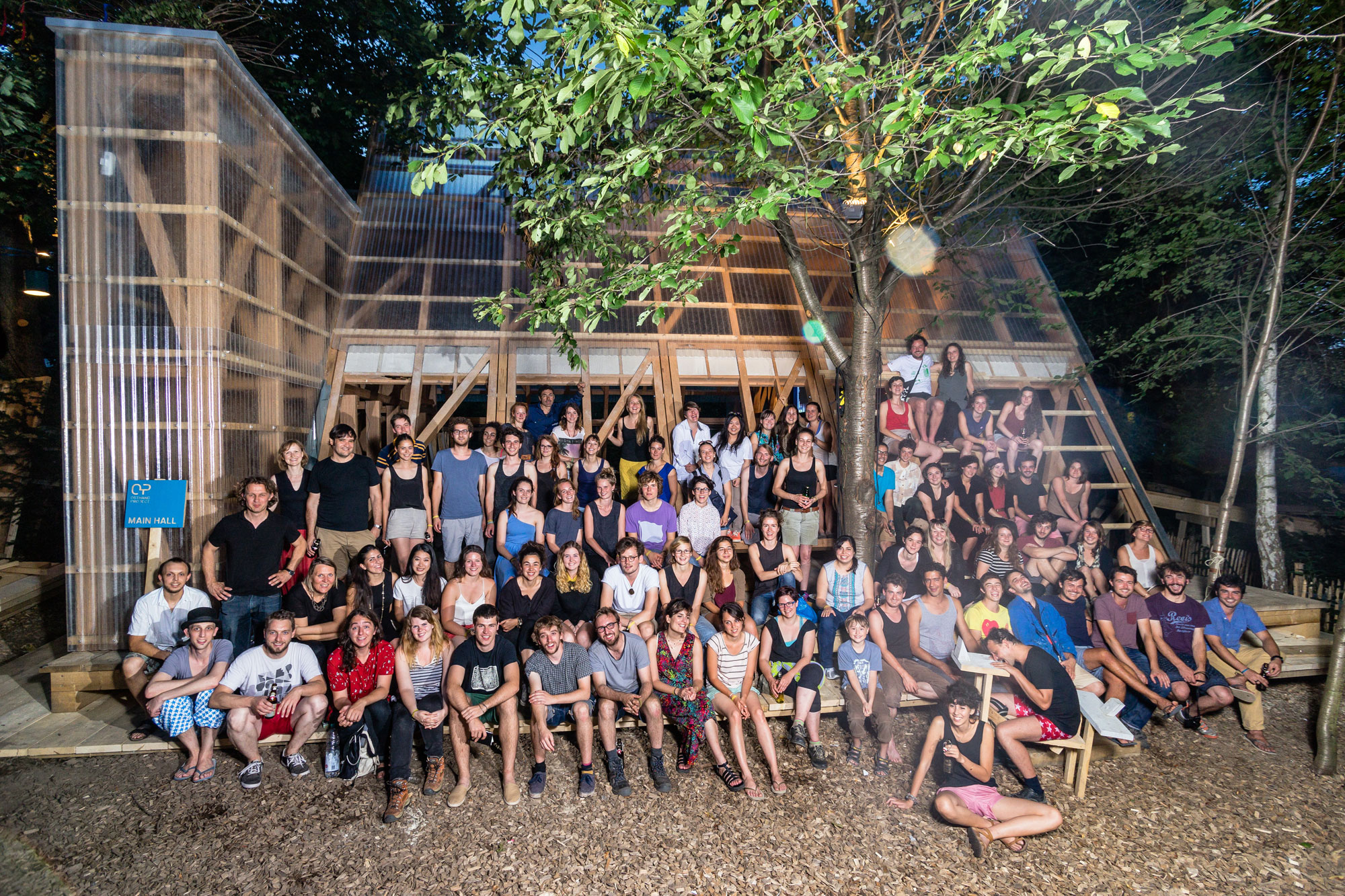 Team Osthang Project Summer School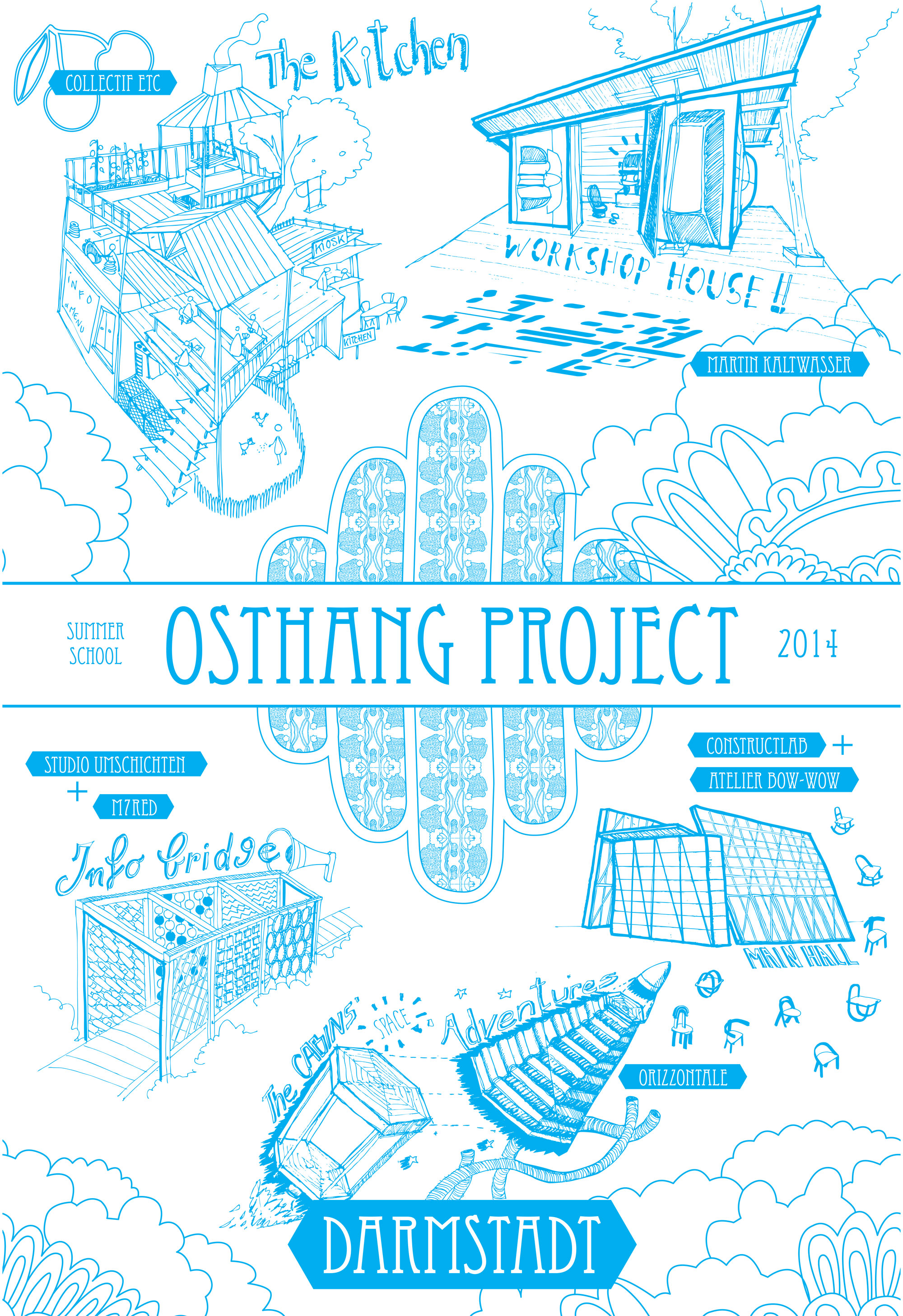 Before the Summer School…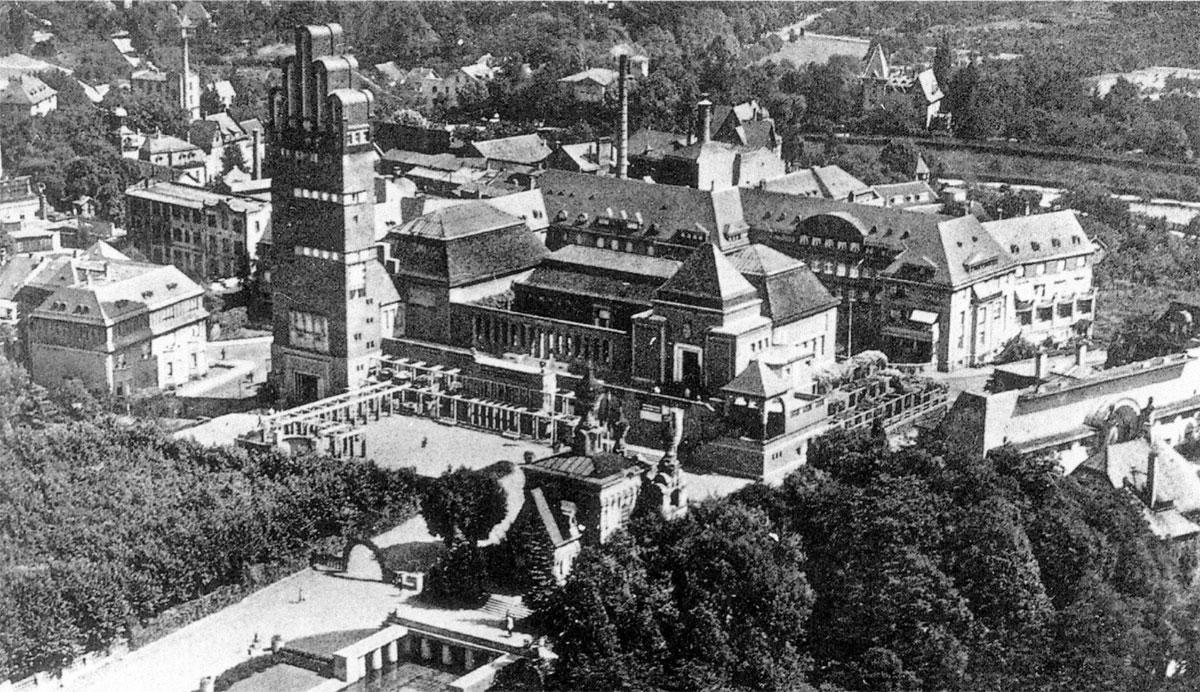 Mathildenhöhe, 1901