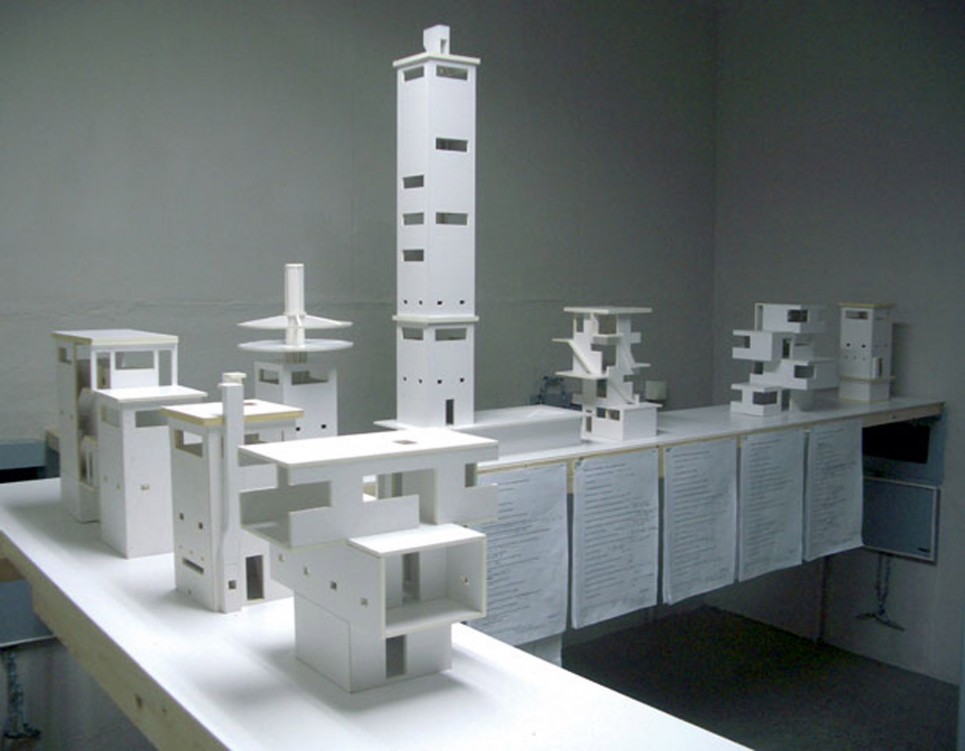 Wohnen im Turm
Invited by "Letzte Überprüfung", an exhibition series by Kunstfabrik am Flutgraben e.V.
Auf Einladung von "Letzte Überprüfung", einer Ausstellungsreihe der Kunstfabrik am Flutgraben e.V.
This was an exhibition project in a former border lookout tower at Schlesisches Busch. We transferred our office into the lookout tower for the two months of the simulation game "Living in a tower". Visitors to the exhibition were the clients; real-time design and model-making were used to discuss their needs in relation to living in the environment of this former lookout tower, against the background of its turbulent history.
Ausstellungsprojekt im ehemaligen Grenzwachturm im Schlesischen Busch. Zwei Monate lang wurde unser Büro für das Planspiel "Wohnen im Turm" in den Wachturm verlagert. Mit den Ausstellungsbesuchern als Bauherren wurden durch Echtzeitentwerfen und -modellbau ihre aktuellen Bedürfnisse zum Wohnen in der Umgebung des ehemaligen Wachturms vor dem Hintergrund seiner Geschichte erörtert.