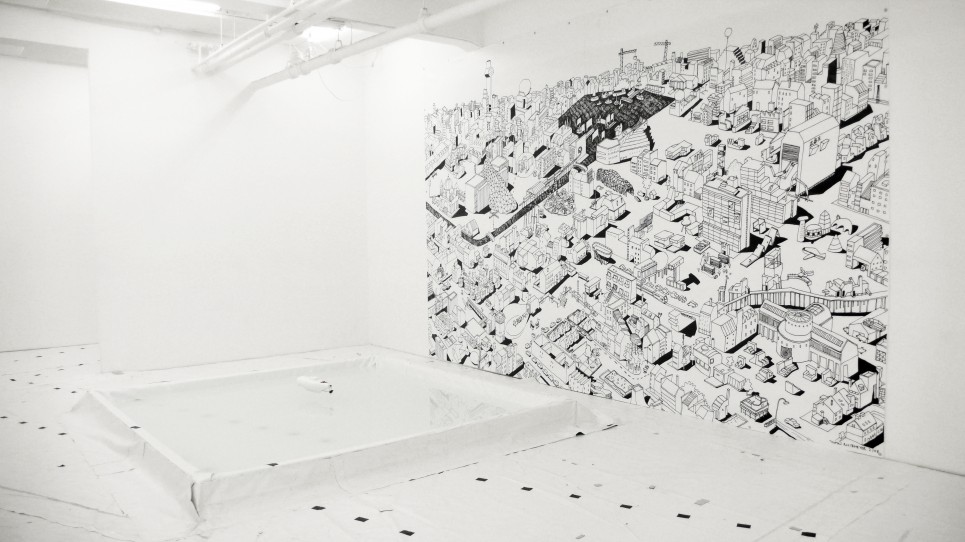 0047 Oslo proudly presents raumlaborberlin. This is raumlabor's first show in Scandinavia.
Their latest project is a submarine made out of recycled garbage. The submarine was constructed within a 10-day period in the city of Mannheim together with local people who had no idea about shipbuilding, and then set out on a passage across the Rhine to the city of Ludwigshafen. After having successfully managed to trigger a participatory working process, Raumlaborberlin confidently set out on the next expedition; We Are Coming! – a permanent submarine-line from Berlin to Oslo at 0047.
"We Are Coming!" will present a selection of their many projects divided into the categories "Relational Fetish Objects", "Transformed Urbanity" and "Urban Narratives". They also speculate about the hidden futures of the fjord city in an interactive cooking performance and present the newest (and possibly most original) link between Oslo and Berlin; a submarine and a wall-to-wall pool of white water in the gallery.
In connection with the exhibition, raumlaborberlin  will present the performance raumlaborberlin Kocht, a cooking-performance and lecture, which is free and open to the public.
raumlaborberlin Kocht will take place on Sunday november 2 at 1 pm.
For further information, please contact Marianne Zamecznik