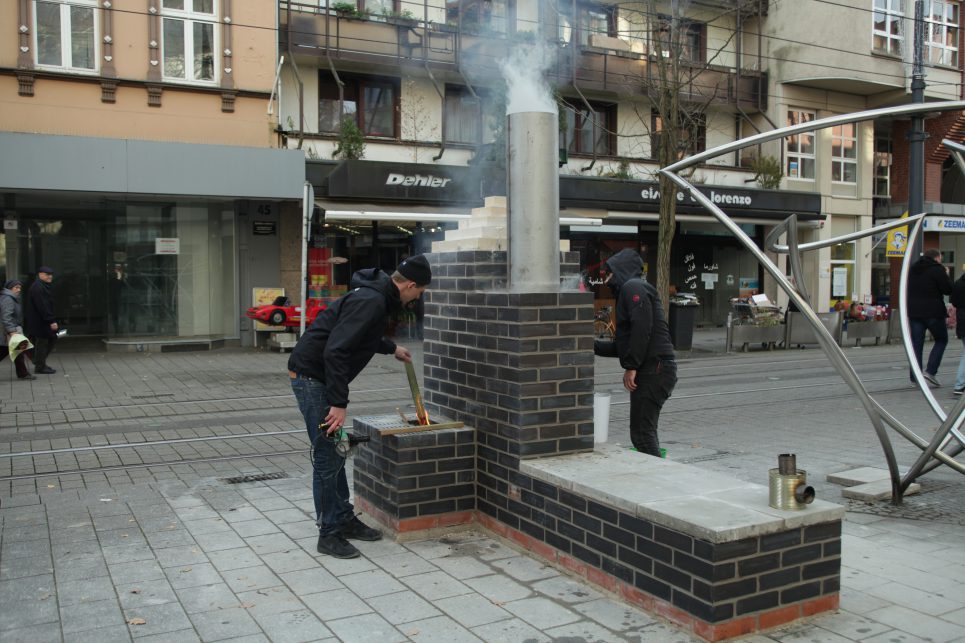 USR session [05] >> AS/IF INSTALLATION: HOT STUFF <<
HOT STUFF – an AS/IF Installation conceived and developed by artist Valentina Karga for the Urban School Ruhr.
AS/IF INSTALLATIONS serve as theory in the practice, testing new concepts in space. Installations can be approached by anyone, and be set up anywhere: for example, in empty shops or public institutions – especially where there is a window display – they can be built for days and suddenly disappear, AS IF nothing ever happened.
HOT STUFF is an exercise in using open source internet knowledge for the making of an offline shared public space.Rocket mass heaters are a very efficient technology that utilises small amounts of fuel (wood) for a maximum output. With the rise of open source knowledge and the online DIY scene, 'how to built a rocket mass heater' became an internet phenomenon. Participants were invited through a series of workshops to learn and experiment together with forming such a heater into a hot bench, do ceramic tiles in nerikomi style, build their own DIY Rocket stove and finally learn how to conserve the bricks employed for the hot bench. Furthermore, the Open Programme aimed at activating the public space in front of the USR storefront.