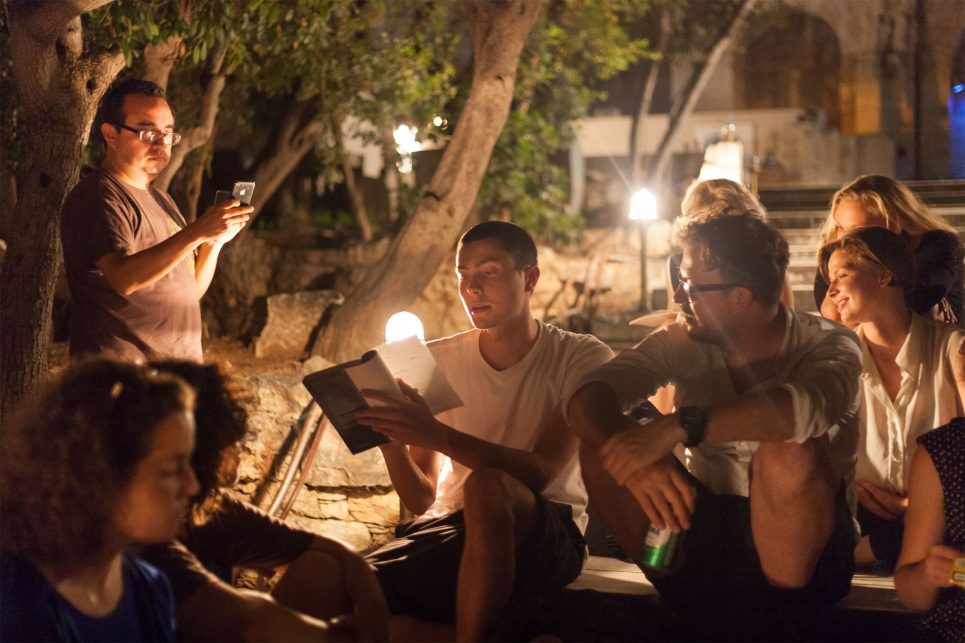 USR field trip [03] >> ATHENS <<
In response to the ongoing economic crisis, many self-initiated projects have flourished in Athens. These projects not only offer an alternative way to manage urban commons but sometimes even compensate for the absence of the state and the lack of certain basic services, like healthcare.
Urban School Ruhr considers field trips a crucial part of its curriculum. In spring and summer respectively, USR launched two open calls offering excursions to different cities in Europe, to engage 1:1 with practitioners as well as the places of urban transformation under discussion.
During these excursions, USR examines different structures and actors of the cultural field within the urban context, offering its participants face-to-face encounters with a wide array of cultural and spatial producers in the form of site-visits, workshops and discussions or by simply cooking and eating together. USR hopes that these inspiring moments encourage participants to define possible agendas with a view to developing concrete collaborations and co-productions in their own local environment.
ATHENS (Gr) 30 JUNE – 3 JULY
In Athens, USR took part of the No Future Performance Biennial at Green Park, met different self-initiated schools and academies – such as Autonomy Academy, Silent University and the Temporary Academy of Art- and visited the National Technical University to meet Dina Vaiou and discuss about Crisis, City and Gender. We walked through Dourgouti Park with Georges Sachinis from Urban Dig and met Anna Giulia de la Puppa at Navarinou Park – where she explained about the importance of taking care of the dynamics of a place. USR also met Letizia Bonano to discuss civic implications with self managed clinics and Amalia Zepou, Vice Mayor for Civil Society and Municipality Decentralization and founder of Synathina to have an insight into Athen's political class. We also attended the Autonoma Conference on urban autonomy and the collective city taking place at the Onassis Cultural Centre and spontaneously we celebrated with dpr-Barcelona the official book launch of Aristide Antonas' Archipelago of Protocols – by doing a public reading under the greek Acropolis.
all images © Gary Hurst