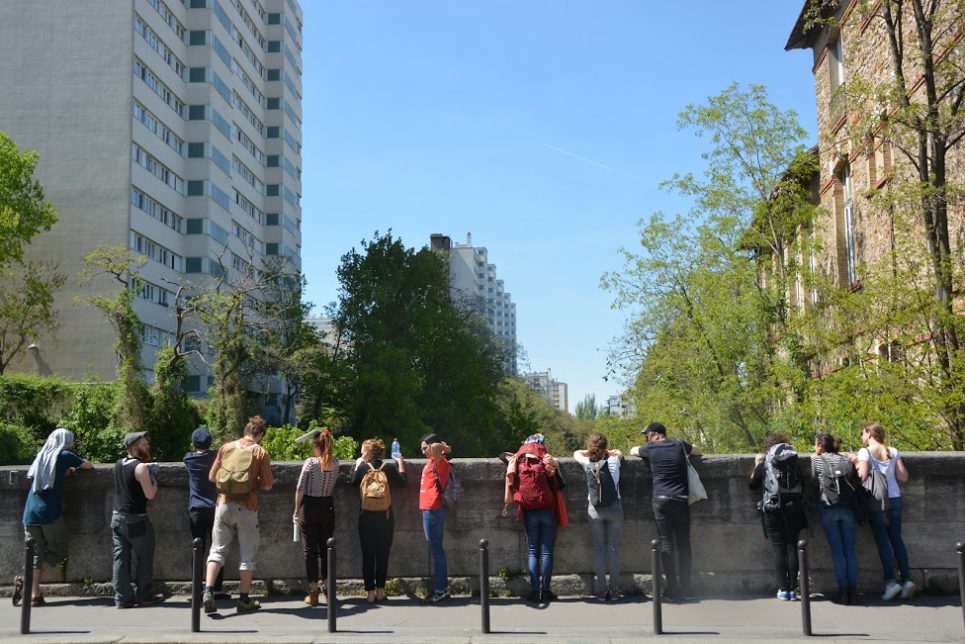 USR field trip [01] >> PARIS <<
As Paris witnesses fundamental policy changes, projects like "Grand Paris" are redefining the future of the city. Striving for a comprehensive plan for the entire Paris region, this scheme complements strategic planning guidelines as well as new economic, social and cultural policies. USR investigates participative projects in the banlieues and central districts, which deviate from classic top-down urbanism in their approaches to a range of urban topics.
Urban School Ruhr considers field trips a crucial part of its curriculum. In spring and summer respectively, USR launched two open calls offering excursions to different cities in Europe, to engage 1:1 with practitioners as well as the places of urban transformation under discussion.
During these excursions, USR examines different structures and actors of the cultural field within the urban context, offering its participants face-to-face encounters with a wide array of cultural and spatial producers in the form of site-visits, workshops and discussions or by simply cooking and eating together. USR hopes that these inspiring moments encourage participants to define possible agendas with a view to developing concrete collaborations and co-productions in their own local environment.
PARIS – 6-9 MAY 2016
In Paris we visited squatters and interim uses with Collectif la Main in the 15th arrondissement, Yes We Camp and Plateu Urbaine at the former Hospital Les Grand Voisins. USR explored the peripheries, including a tour through the neighborhood of St. Denis, followed by a site-visit to space le 6b with Julien Beller and Bellastock's Actlab. We organized a discursive dinner at R-Urban – a project by Atelier de Architecture Autogeree in Colombes- featuring Stefan Shankland, Merril Sinéus and Meriem Chabani.
The program also encompassed a guided tour through the exhibition Reinvented Paris at Pavillon de l'Arsenal, a pit-stop at Passage 56, an afternoon in the garden Murs a Peches in Montreuil and an excursion to Noisy Le Grand – where we experienced and discussed the effects of post-modern utopias. We also engaged with Nuit Debout at Place de Republique.