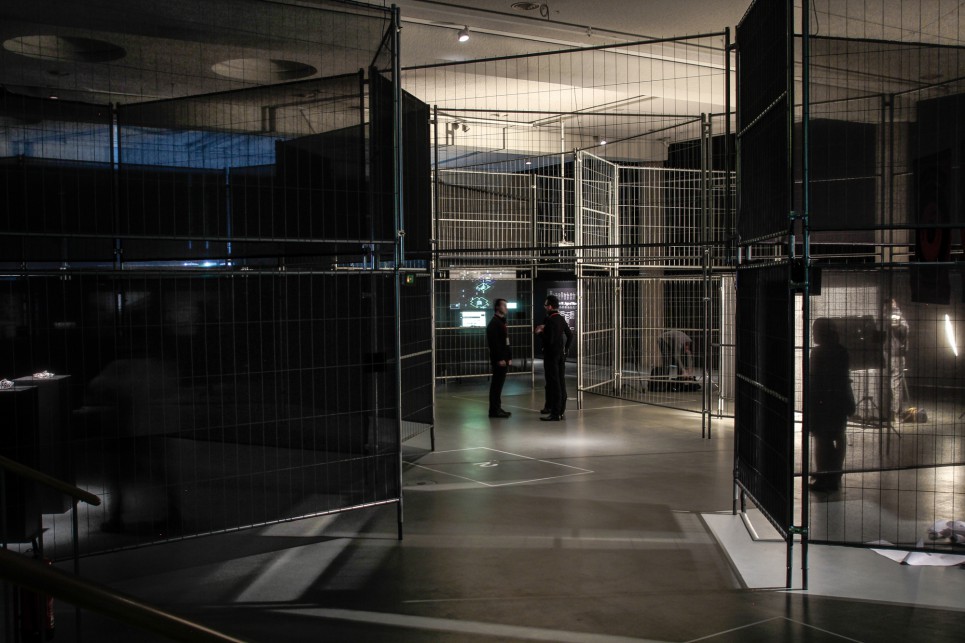 Transmediale 2015 Capture All

Haus der Kulturen der Welt, Berlin
comissioned by Kulturprojekte Berlin GmbH, transmediale
For Transmediale 2015, Raumlaborberlin have created a hexagon based, spatial structure that occupies both the foyer and exhibition hall.
The hexagon has been since the antiquity a symbol for harmony. In this context a grid of hexagons physicalise the otherwise invisible data sampling which we permit though our daily digital encounters, but at the same time remain critical too. The installation will exemplify this disharmony and though multiple layers of fences and translucency impose the feeling of being captivated.The structure which consists of regular fence elements is partly flexible. Spaces can change according to the use, and openings be modulated or closed. While a deformation of the grid will spatialise the contradiction of involuntarily accepting to be down sampled.
Für die diesjährige transmediale realisiert raumlaborberlin eine, auf Hexagonen basierende, räumliche Struktur die sich durch Foyer und Ausstellungshalle durchzieht.Das regelmäßige Hexagon ist, schon seit der Antike, Symbol für Harmonie. Ein Raster aus Hexagonen thematisiert hier die Datenerfassung die wir durch unserem digitalen Alltag ermöglichen aber gleichzeitig kritisch gegenüber stehen. Durch die Deformation diesen Raster möchten wir diese Disharmonie, diesen Widerspruch verräumlichen.
Die Struktur, bestehend aus herkömmlichen Zaunelemente, ist zum Teil aus verschiebbaren Elementen aufgebaut.
Räume können, abhängig der Nutzung, verändert werden und deren Zugänge lassen sich modulieren oder schließen.
Beim Begehen der Rauminstallation und die Sicht durch die in der Tiefe mehrfach überlagerten Gitter, werden die Besucher an dem Zustand des "gefangen sein" erinnert.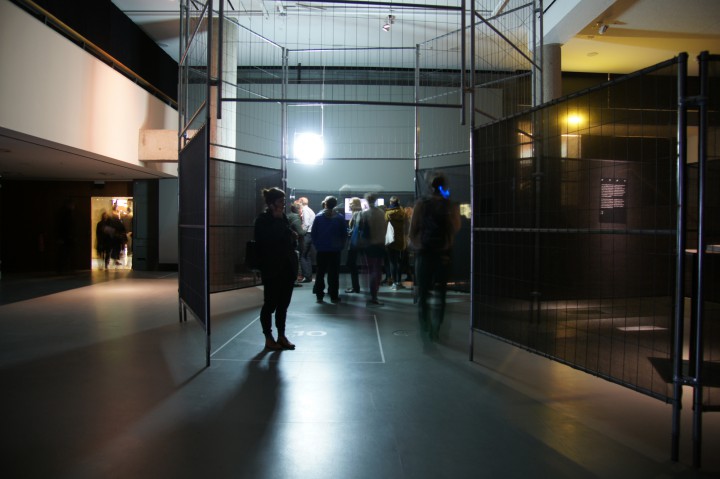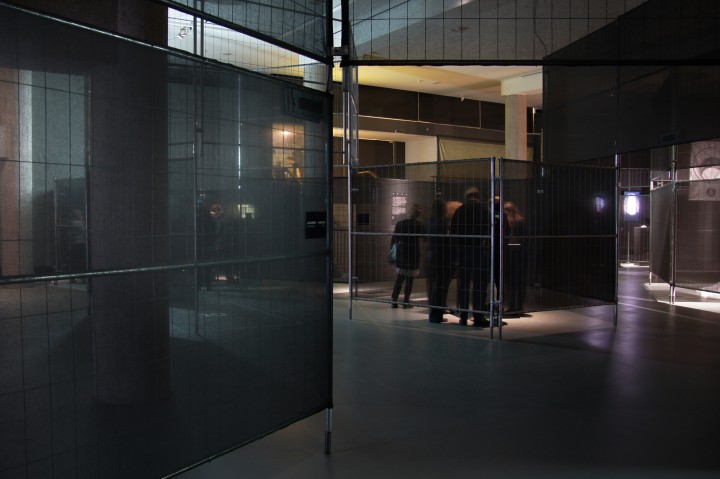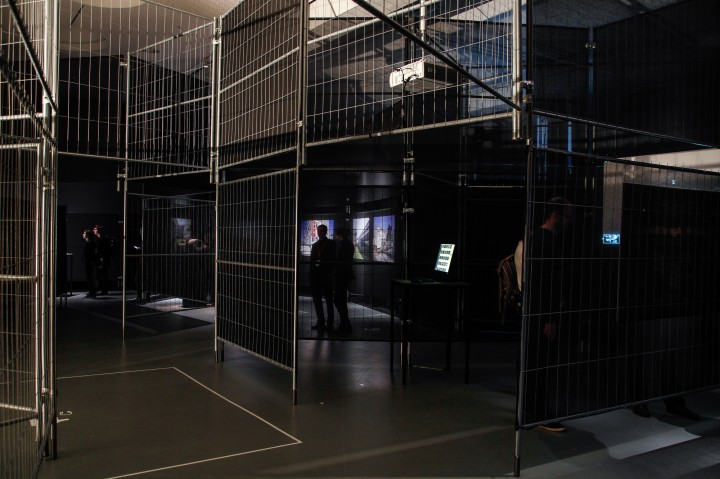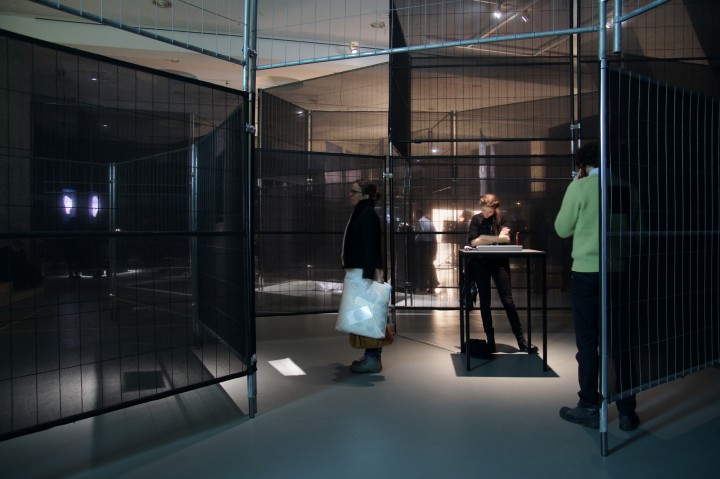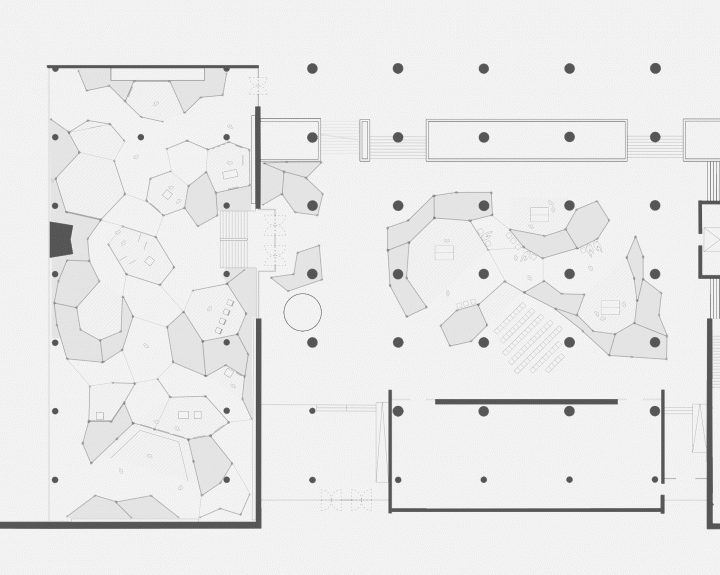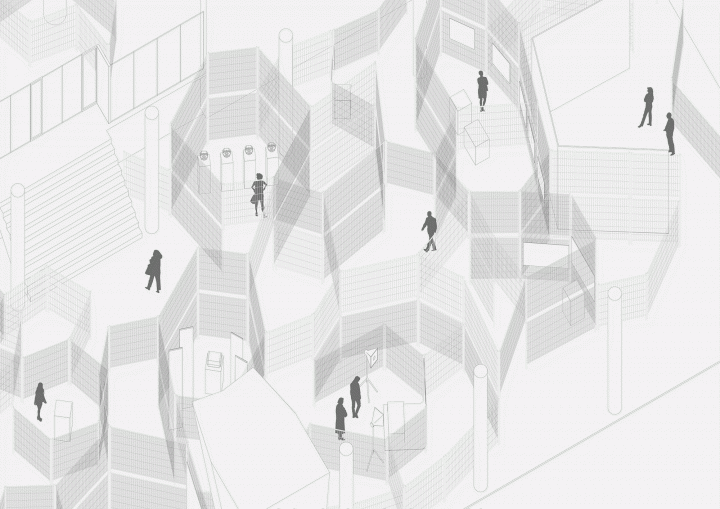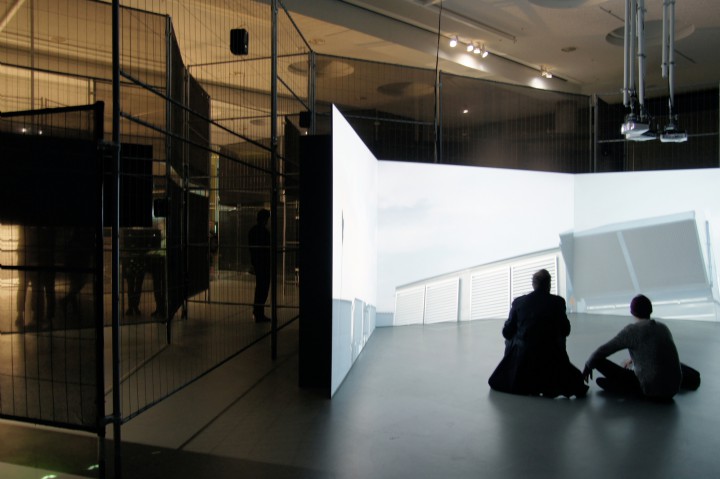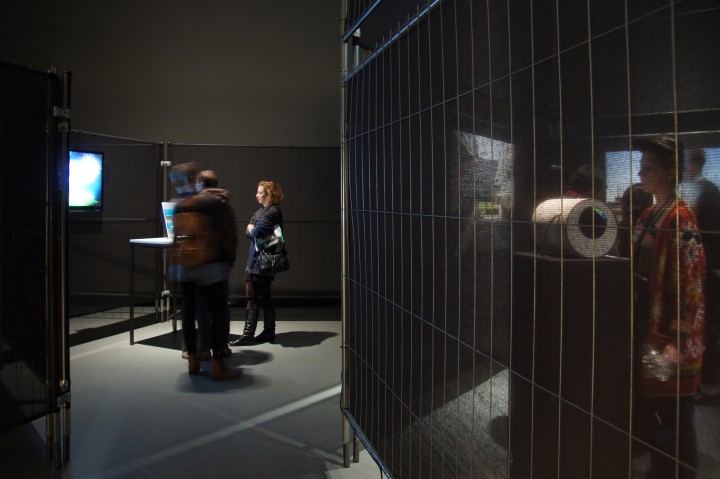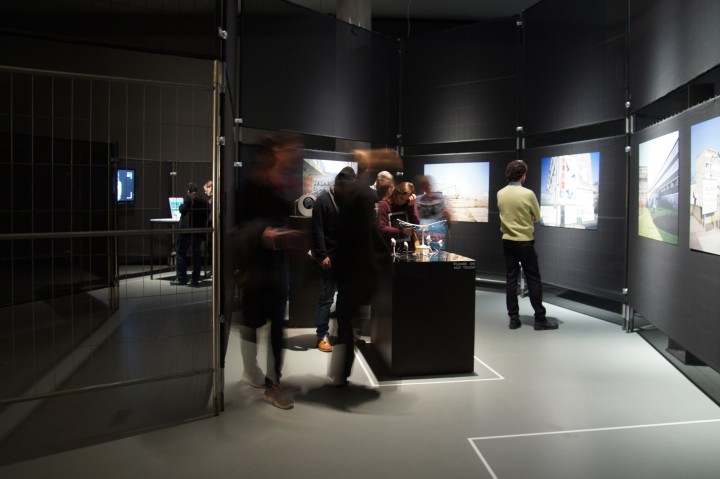 Foyer, Workshop Space