transmediale 2017 ever elusive – thirty years of transmediale 
with the special exhibiton alien matter.
Im Rahmen der transmediale 2017 findet, neben dem Festival, auch eine Sonderausstellung im HKW, Haus der Kulturen der Welt, statt.
For the exhibition of a range of disparate artists' positions, raumlaborberlin has imagined an open space modulated by the interaction of physical artworks and a system of supporting devices in the form of steel tube tripods. With their austere technical appearance, these slender elements act as bases for video-based or small-sized works and light sources for the surrounding exhibits. Inspired by the topic of "alien matter," raumlabor conceived the tripods evocating a polyvalent system of devices not necessarily designed for this specific situation but as an adaptive apparatus with its own strict rules and possibilities of application. A spatial conversation with the artworks is established and the relationship of the tripods to each other, inherent in the system, is perceptible. Even if not obvious at once, their position is based on an hexagonal grid referring to the idea of an imposed, extremely efficient geometrical structure, an optimized network, while also being related to strategies of organization we know from nature.
raumlaborberlin schlug für die Ausstellung sehr heterogener Künstlerpositionen einen offenen Raum vor, der durch das Zusammenspiel von Kunstwerken und einem System von Stützvorrichtungen in Form von Stahlrohrstativen moduliert wird. Die filigranen Elemente fungieren mit ihrer strengen, technischen Erscheinung als Sockel für video-basierte oder kleinformatige Arbeiten und Lichtquelle für die umliegenden Exponate. In Anlehnung an die Thematik von alien matter sollen die von raumlabor konzipierten Stative ein polyvalentes System von Geräten evozieren nicht unbedingt für diese spezielle Situation entworfen, sondern als adaptiver Apparat mit eigenen strengen Regeln und Anwendungsmöglichkeiten. So wird eine räumliche Unterhaltung mit den Kunstwerken hergestellt; die systeminhärente Beziehung der Stative zueinander ist spürbar. Wenn auch nicht auf den ersten Blick sichtbar, beruht ihre Position auf einem hexagonalen Raster, einer auferlegten, äußerst effizienten geometrischen Struktur eines optimierten Netzwerks, das gleichzeitig auf – aus der Natur bekannten – Organisationsstrategien basiert
© transmediale // design akademie berlin, SRH Hochschule für Kommunikation und Design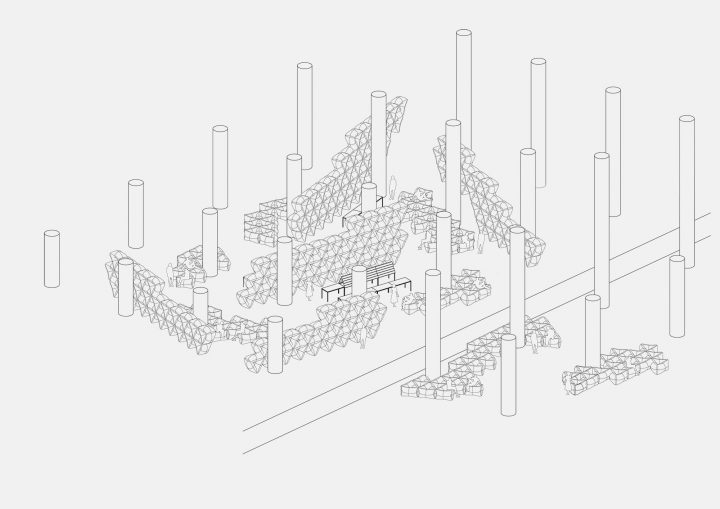 set up for the opening weekend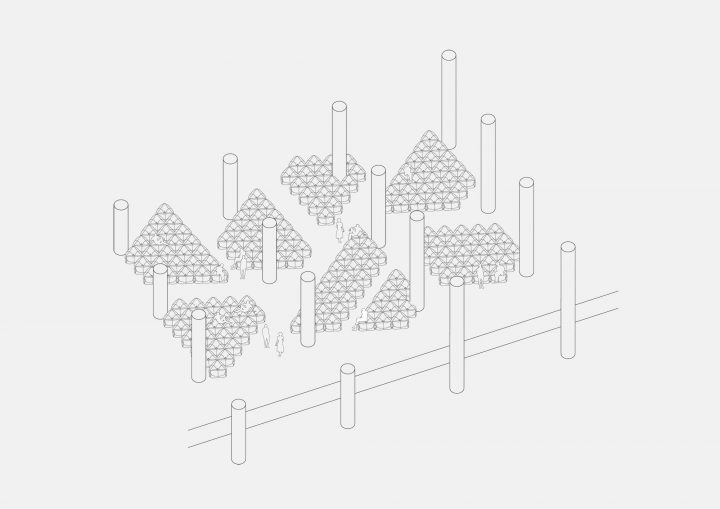 set up for the closing weekend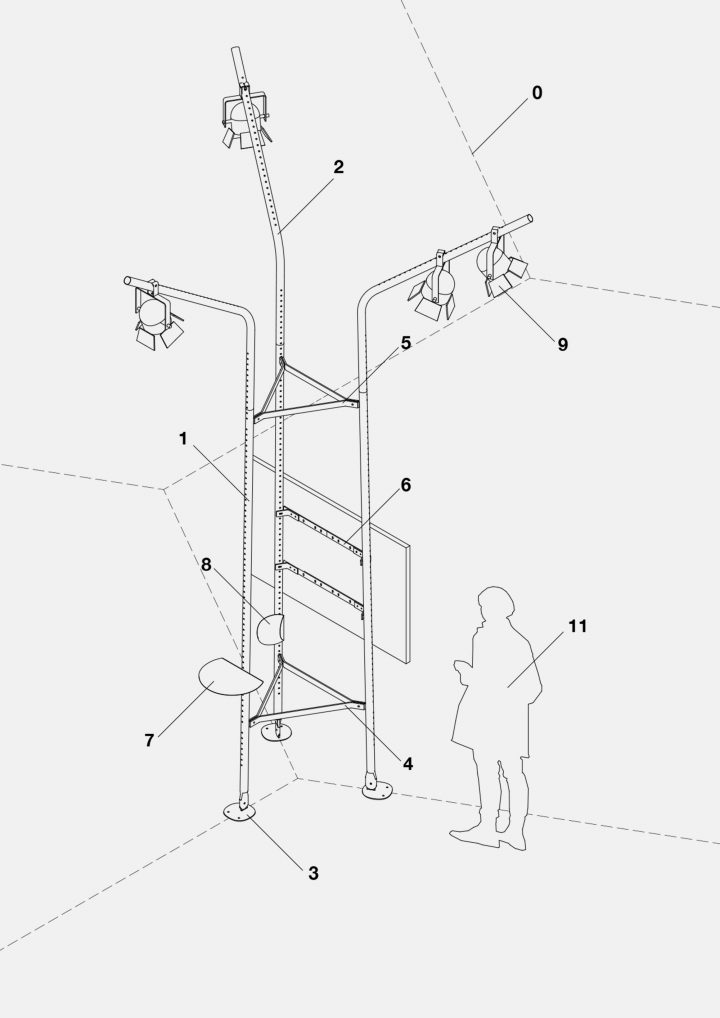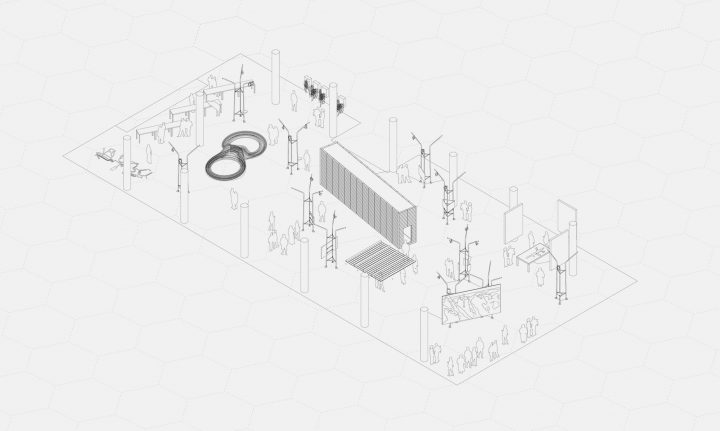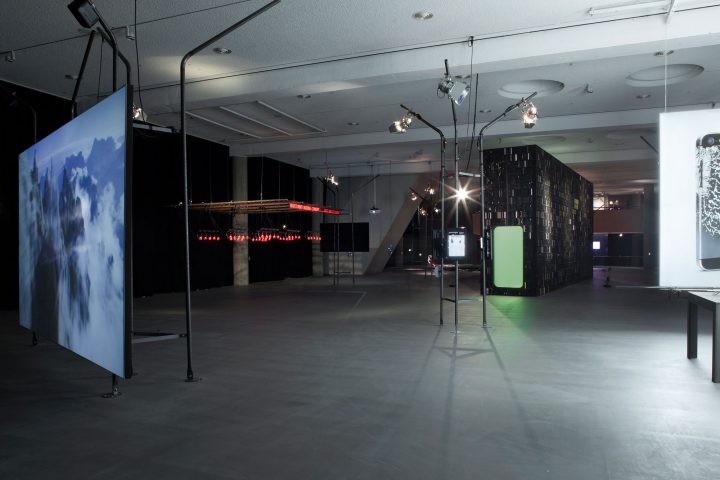 © Luca Girardini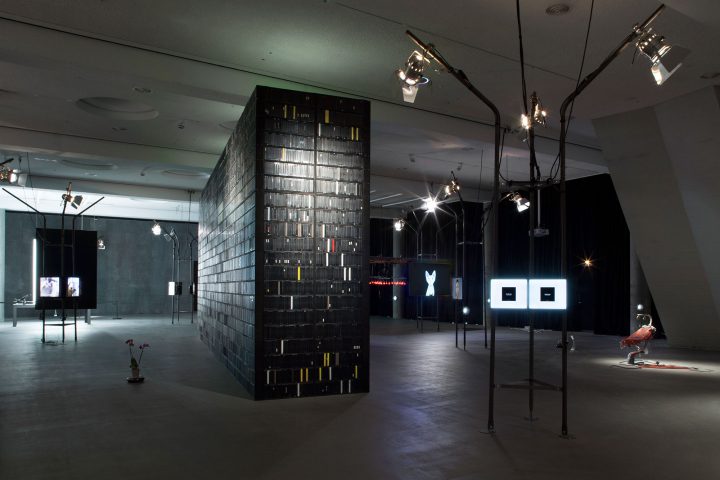 © Luca Girardini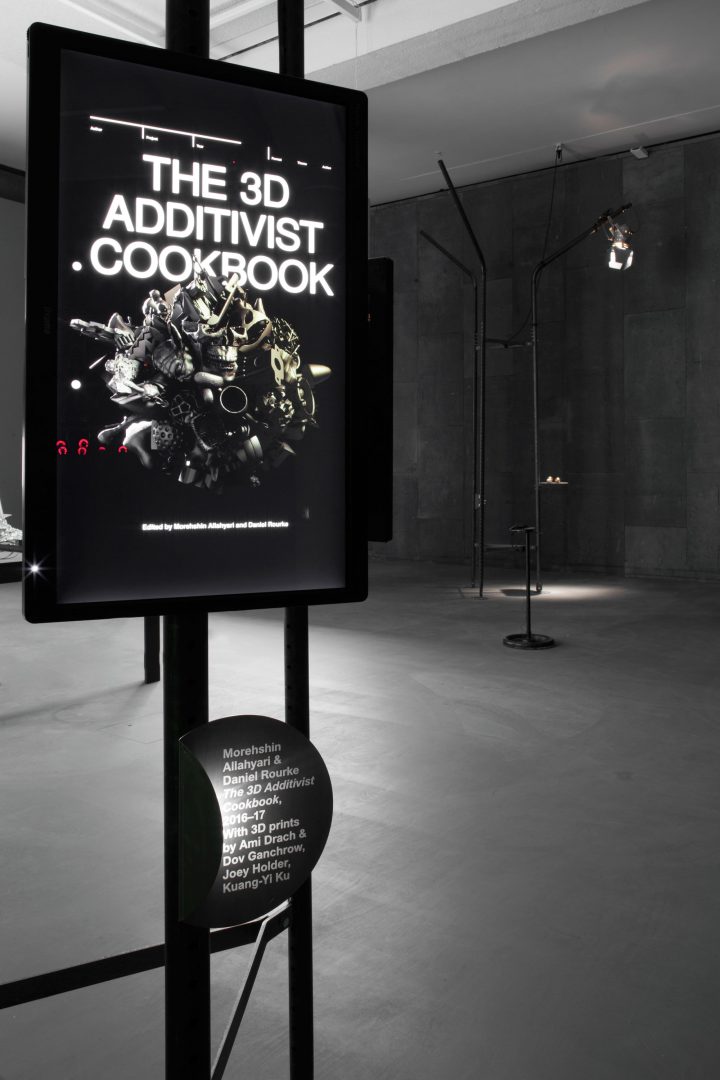 © Luca Girardini