The installation "THE BIG CRUNCH" was build as part of the "stadtfinden" Architektursommer Darmstadt on the Georg-Büchner-Platz in Darmstadt.
Die Installation "THE BIG CHRUNCH" wurde im Rahmen des Architktursommer "stadtfinden" auf dem Georg-Büchner-Platz in Darmstadt errichted.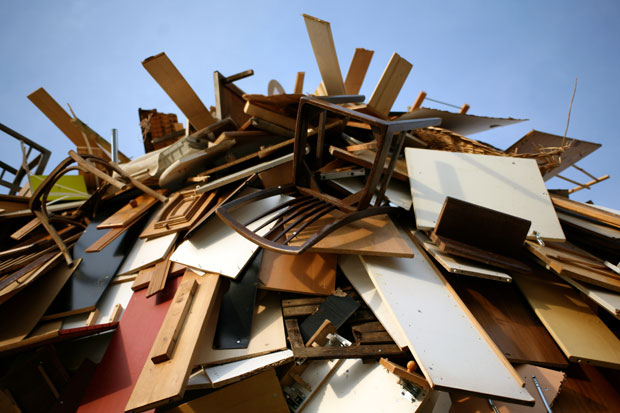 "In physical cosmology, the Big Crunch is one possible scenario for the ultimate fate of the universe, in which the metric expansion of space eventually reverses and the universe recollapses, ultimately ending as a black hole singularity."
Big Crunch. (2013, February 21). In Wikipedia, The Free Encyclopedia. Retrieved (updated): March 11, 2013
"Der Big Crunch ist in der Kosmologie – neben dem Big Rip und der ewigen Expansion – ein hypothetisches zeitliches Ende des Universums. Dabei kollabiert das Universum unter der Wirkung der Gravitationskraft immer stärker, bis es schließlich in einer Art von umgekehrtem Urknall, dem "Big Crunch", endet und somit völlig verschwindet."
Big Crunch. (2013, Februar 21). In: Wikipedia, Die freie Enzyklopädie. Abgerufen (aktualisiert): 11. März, 2013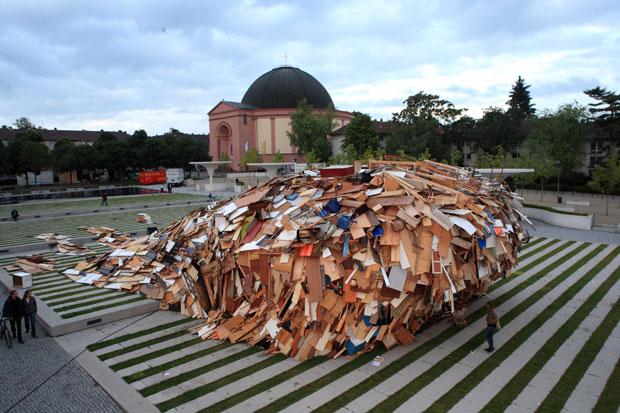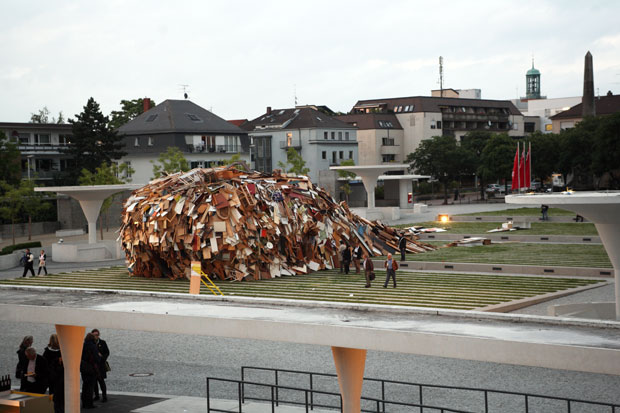 The idea is to assemble a kind of swarm of common items which have been cast away in the Georg-Büchner-Anlage. These things condense in direction of the theatre to a sort of ball which seems to roll towards the building. It is possible to enter this 'whirlpool'.
This swarm of common items of civilization, such as furniture, refrigerators, wooden items, scrap, timber, windows etc., can be used and be acquired as a gathering place and forum for conflicts and discussions.
Die Idee ist es eine Art Schwarm zu bilden, aus gewöhnlichen Objekten, die in der Georg-Büchner-Anlage weggeworfen werden. Diese Dinge verdichten sich in Richtung des Theaters zu einem ballartigen Objekt, das sich scheinbar auf das Gebäude zubewegt. Es ist möglich diesen 'Wirlpool' zu betreten.
Der Schwarm aus gewöhnlichen Objekten, wie Möbel, Kühlschränke, hölzerne Gegenstände, Müll, Balken, Fenster etc., kann als Treffpunkt und Forum für Konflikte und Diskussionen verwendte werden.