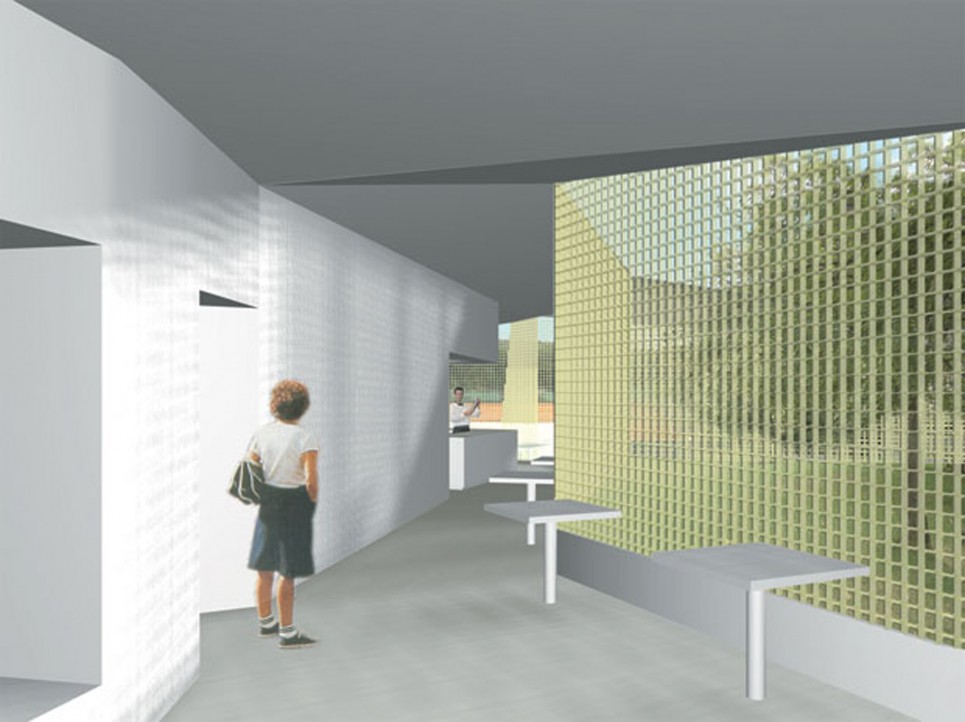 Tennisclubhaus / Restaurant
Commissioned by TC Heidenheim e.V.
Ein Auftrag vom TC Heidenheim e.V.
Design for a tennis clubhouse and restaurant based on the existing topography and its location between tennis hall and courts. The building is functionally structured on two stories, arising from its hillside position. This compact building is enveloped by a homogenous skin of GRP grating divided into irregular polygons.
Entwurf für ein Tennisclubhaus mit Restaurant. Entwickelt aus der vorgefundenen Topografie und der Lage zwischen Tennishalle und -plätzen. Die sich aus der Hanglage ergebenden zwei Geschosse des Gebäudes werden für die funktionale Gliederung genutzt. Der kompakte Baukörper wird von einer homogenen, in unregelmäßige Polygone geteilten Haut aus GFK-Gitterrosten umhüllt.