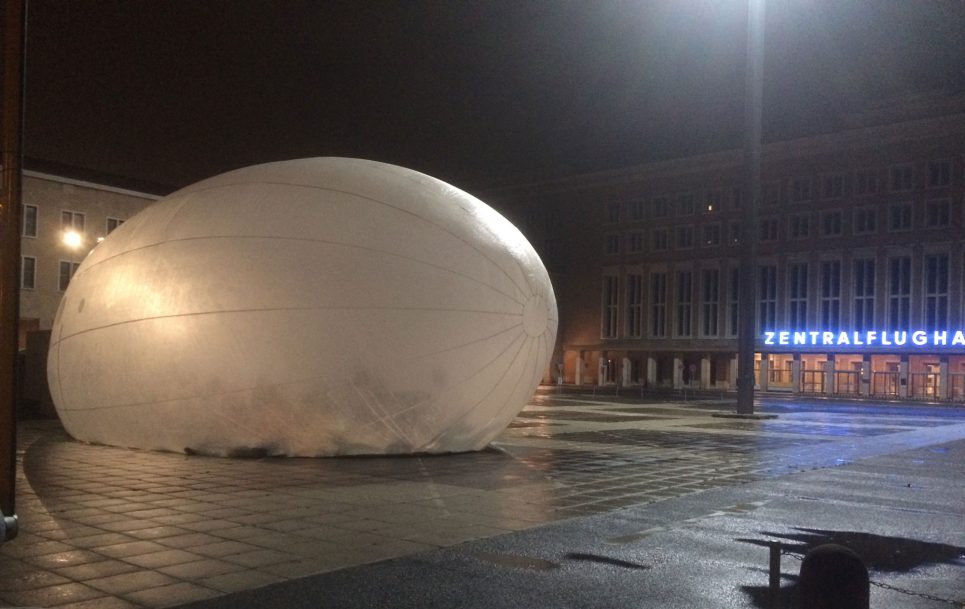 For three days refugees and young Berliners met in front of the Tempelhof airport for a workshop that was about journalism, building furniture together and getting to know one another.
Vor dem alten Empfangsgebäude des früheren Flughafens Tempelhof wurde das Küchenmonument von raumlaborberlin für den Workshop der Berliner Journalistenschule "Ein Zelt voller Geschichten" aufgebaut. Berliner und Geflüchtete arbeiten gemeinsam mit raumlaborberlin in einem Workshop zur Gestaltung eines Begegnungsortes. Die dort gebauten Möbel sollen danach in den gemeinschaftlichen Räumen der Unterkünften im Tempelhofer Flughafen verwendet werden.
Outside the entrance of the Tempelhof Flughafen refugee housing raumlabor's inflatable space Küchenmonument was set up to contain the Berliner Journalisten Schule's workshop "Ein Zelt voller Geschichten". At the same time furniture was being built  in a temporary workshop in the archways of the old airport. This furniture was built to later be used in the common areas inside the Tempelhof refugee housing.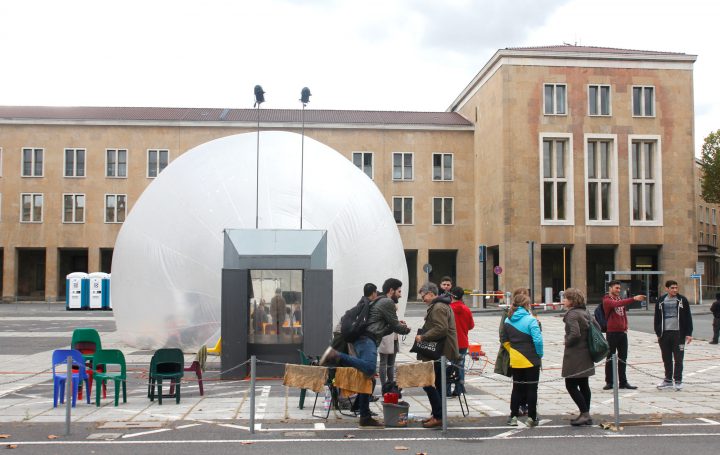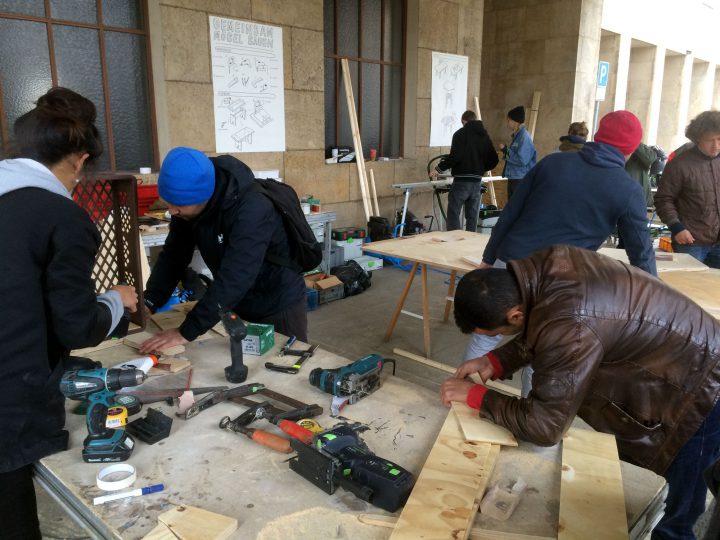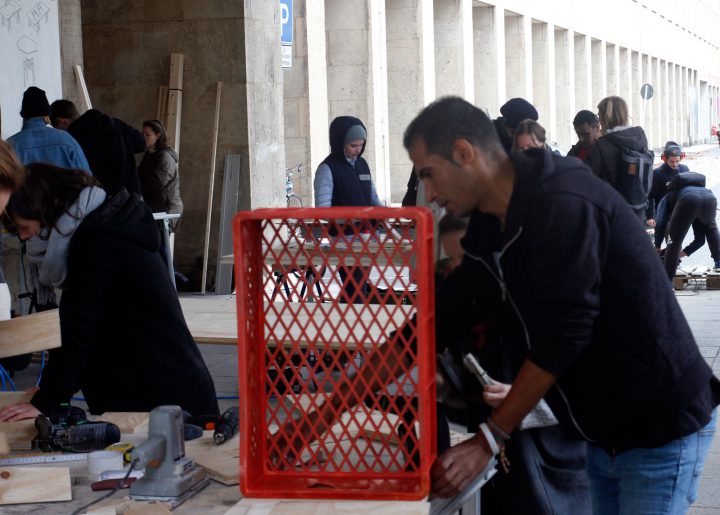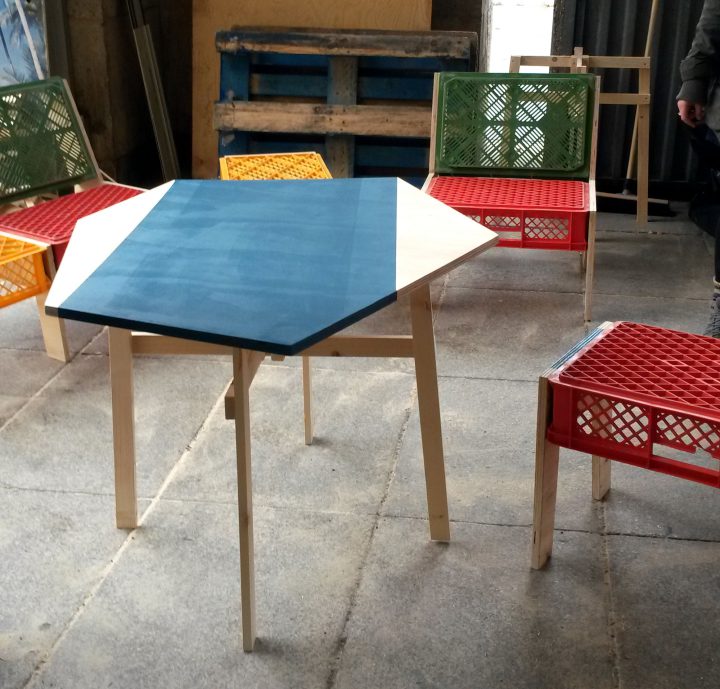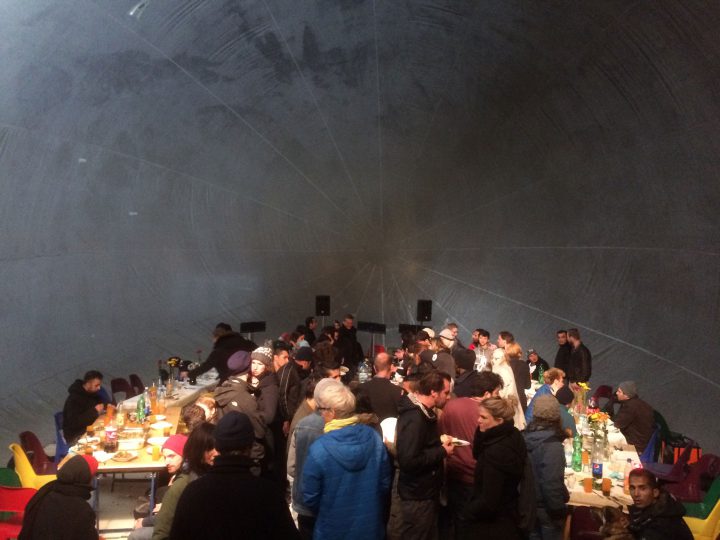 Am zweiten Abend des Workshops wurde ein gemeinsames Essen von den Teilnehmmern gekocht, von drei Frauen aus Syrien geführt, um Essenkultur auszutauschen und Sprachbarrieren zu überwinden.
On the second evening of the workshop a group dinner was cooked by the participants, led by three women from Syria, to share food culture and overcome language barriers.