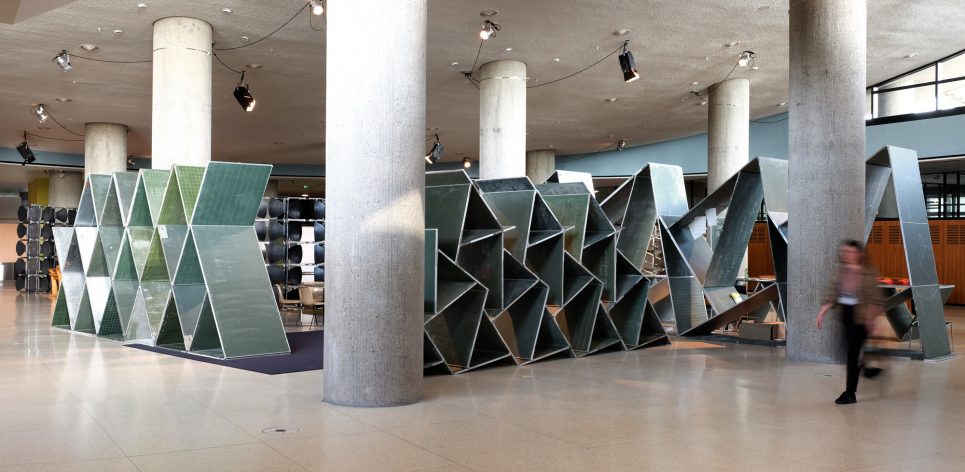 For the opening conference raumlabor creates an installation for the Foyer of the HKW redefining the spatial setup of a classroom.
The project Schools of Tomorrow the Haus der Kulturen der Welt reflects upon the achievements of 100 years of pedagogical reforms, researching on new models of education based on a participative, interdisciplinary approach, working together with students, teachers, artists and experts. How should we imagine the transformation of the school in a laboratory where concrete impacts on the society of the future can emerge?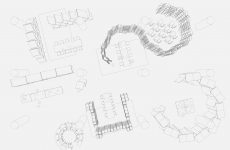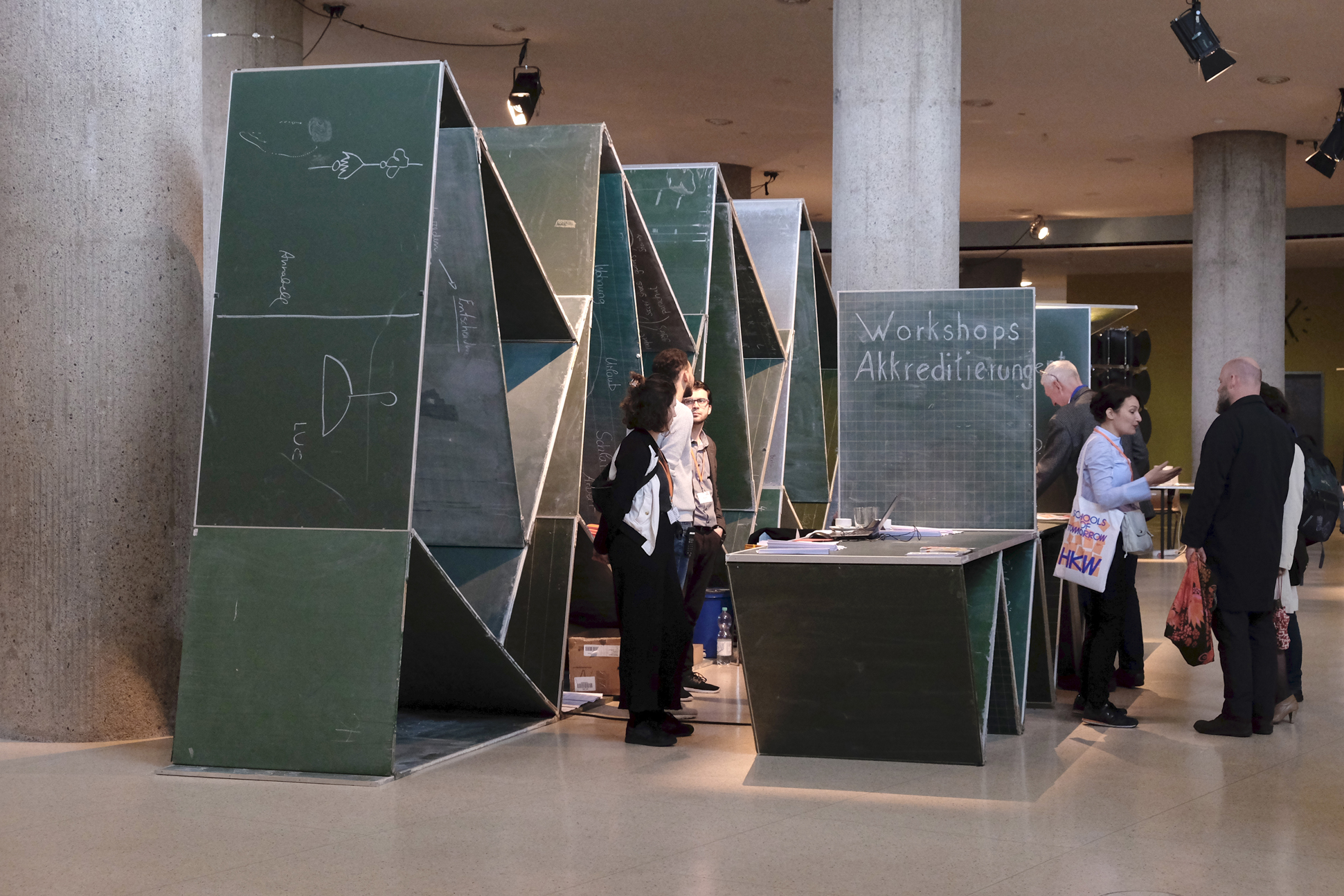 For the opening conference raumlabor create an installation for the Foyer of the HKW redefining the spatial setup of a classroom. The foyer is zoned temporarily in several niches and retreats with different spatial qualities. During the two days of the conference the participants occupy the spaces testing different formats of learning. The concept for the setup is based on the accumulation of big amounts of the same element. Three models of chairs as well as recycled chalkboards, stacked in various ways, generate a set of different separating walls.
Many objects from our everyday working or learning life are strongly related to our body habits. They serve us but at the same time also determine plenty of constrains.
Reinterpreting the use of those objects we like to address the qualities and possibilities of physical and spatial characteristics of a learning environment. Smart boards are today replacing the classical chalkboards that slowly completely disappear from the classrooms. Using those as a building material, we also want to question how smart it is to ban the simple analogical act, of writing and erasing with chalk on a board, from the learning process. The different elements, composed precise constructive patterns, create a kaleidoscopic surrounding, waiting to be appropriated by the participants.