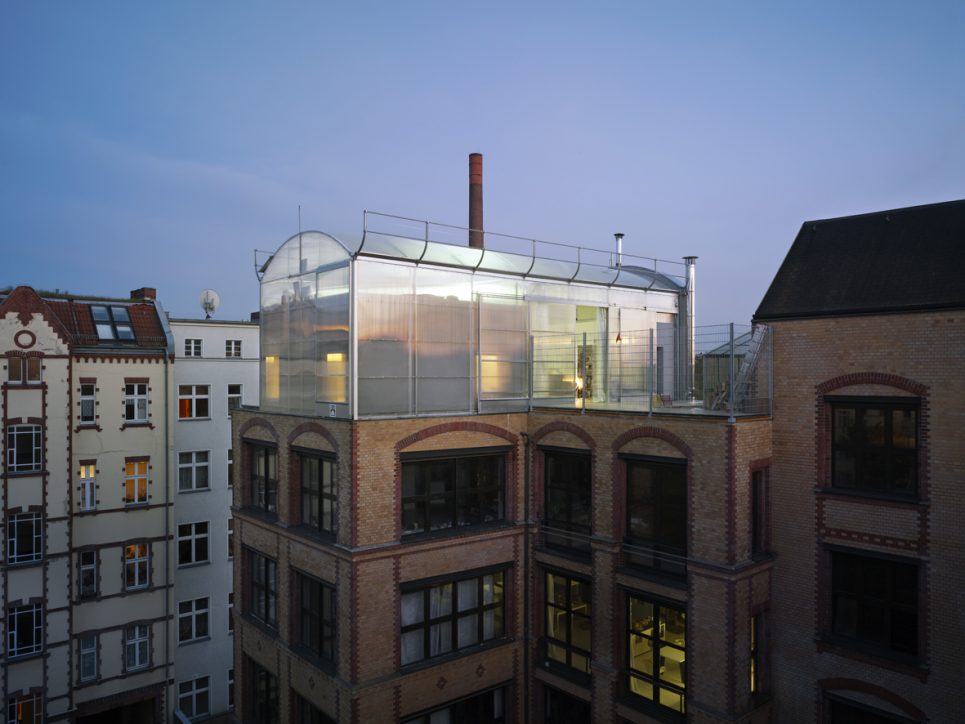 penthouse berlin
In cooperation with
Christian von Borries
Structural engineer
Studio C, Nicole Zahner
Pictures
Frank Hülsbömer
Awards
2012 Future Housing Architecture Award, category building with low budget, Penthouse Berlin
In
Archi pas chère: Serre et habitat Editions Ouest-France 2013 Olivier Darmon
Wohnkomplex, Hanser 2014 Niklas Maak
Self Made City, Jovis 2013 Kristien Ring
Penthouse Berlin was developed in close collaboration between architect and client. It is a radical example to show that it is possible to create individual living space with very limited financial means.
The outer shell consists of a proprietary green house, which is divided into two spatial entities internally. Used building components were recycled for the interior fit-out. An important part of the concept of the building was the possibility for DIY.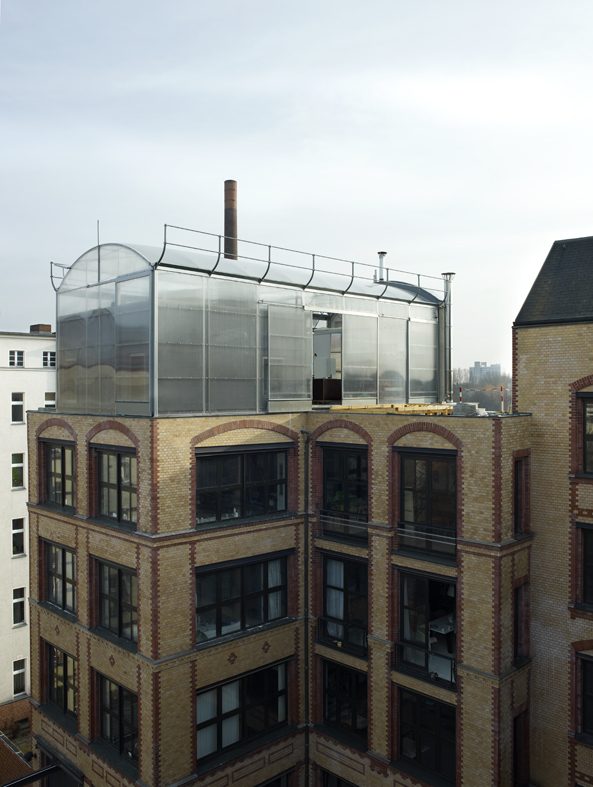 The building was created in a way, so that the users have to adapt to the seasons and consequently have more or less space at their disposal. The green-house hereby forms the outer layer, within which two solid brick structures are positioned. Those constitute – as cores – the minimal living spaces. During the summer the terrace is used as an extension to the habitable space; a mobile kitchen can be moved outside.
Inside the house there are different climate zones, which can be adjusted easily. In winter, the sun passively heats the house through its transparent and translucent skin. To protect against overheating in summer, a second layer of curtains and canopies made from a special heat-reflecting fabric was installed on the inside of the green- house. Part of the system are sliding doors, which allow for large areas of the façade to be opened. Together with ventilations aps in the roof, they ensure good ventilation during the summer months.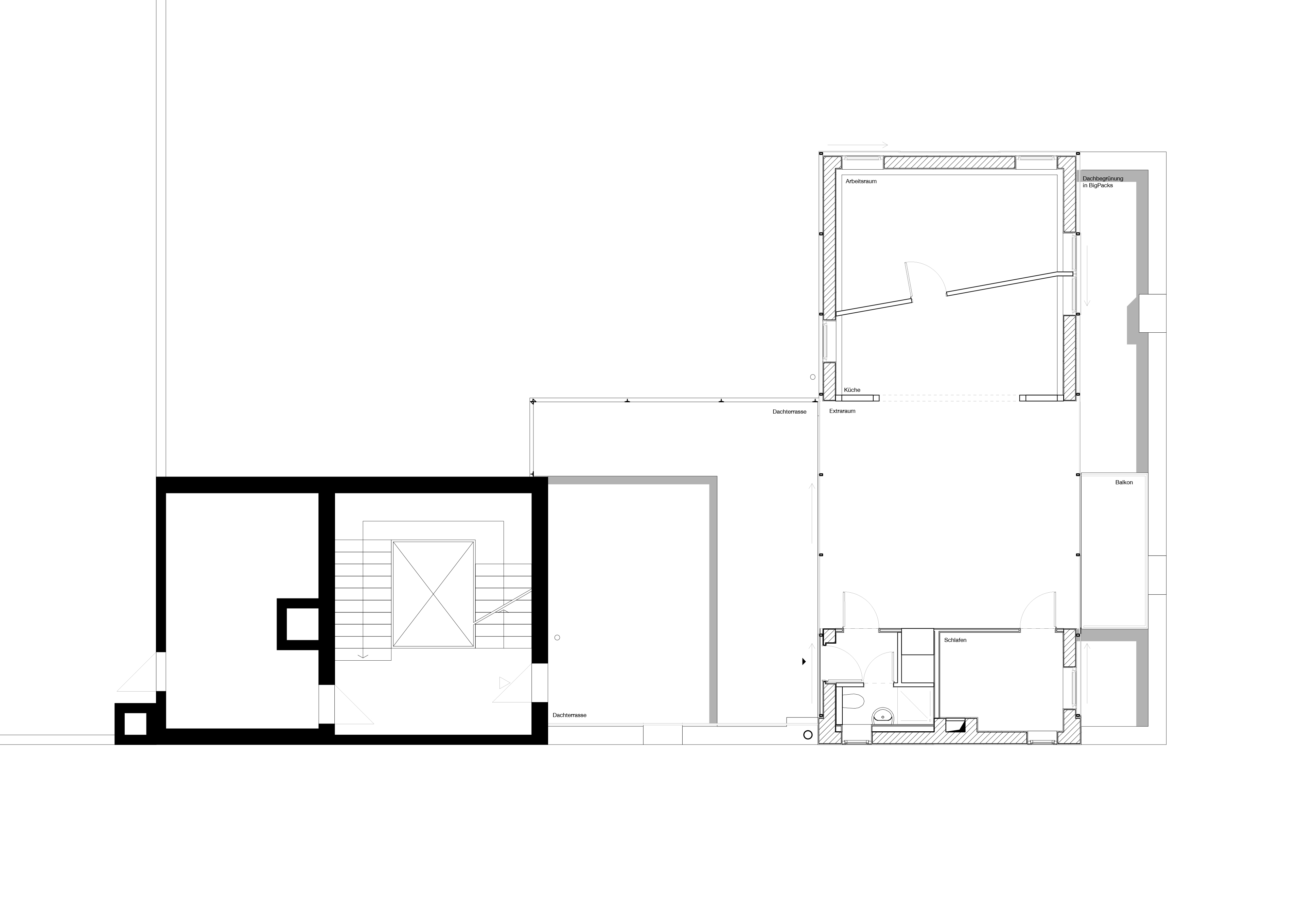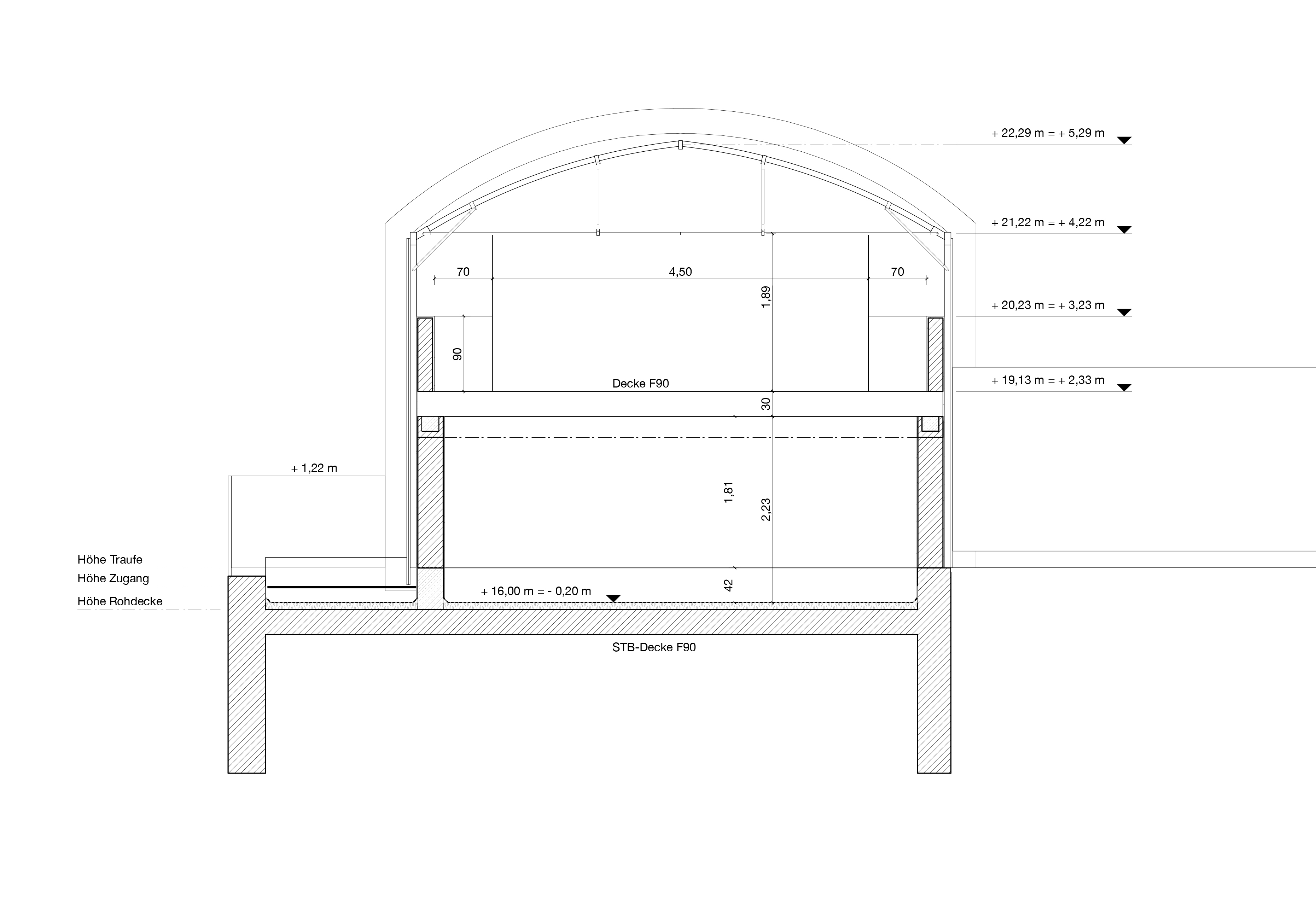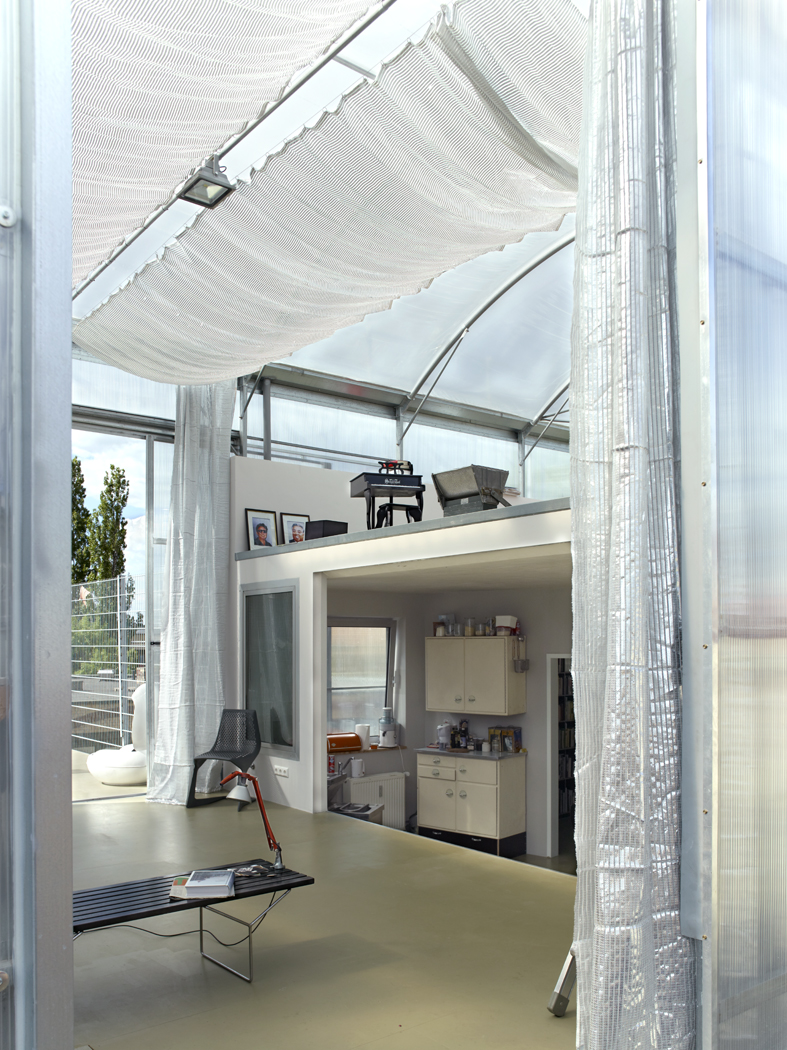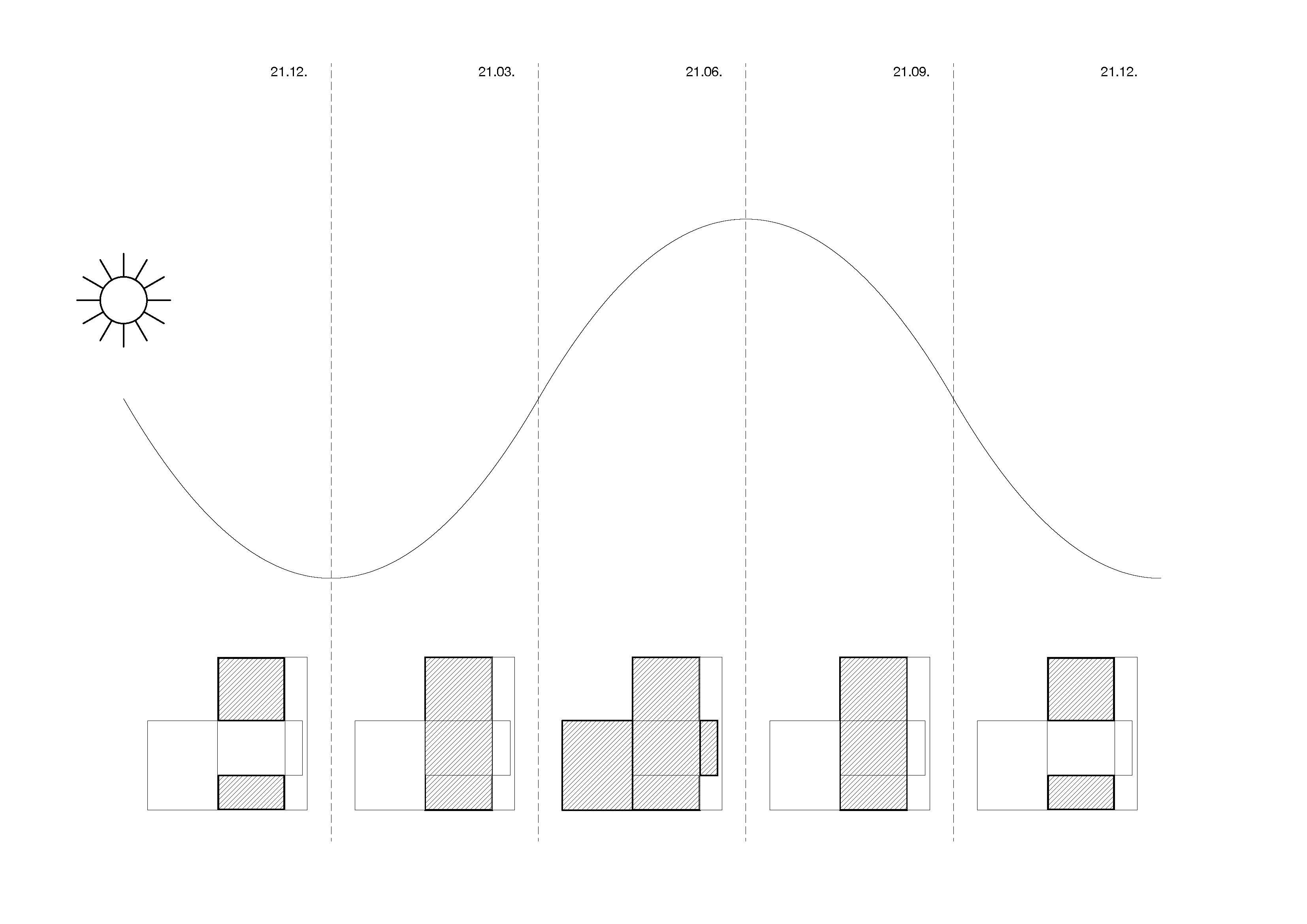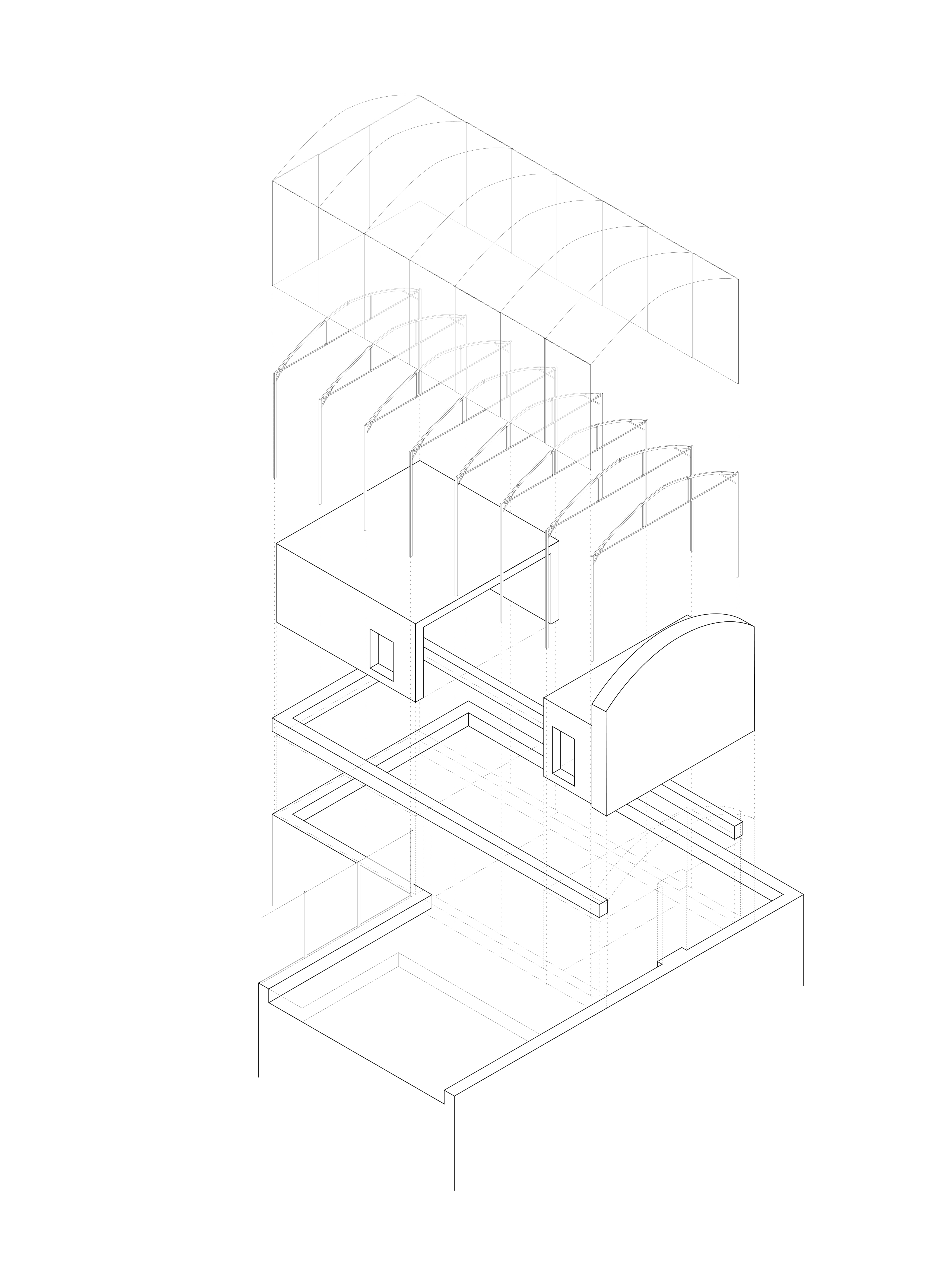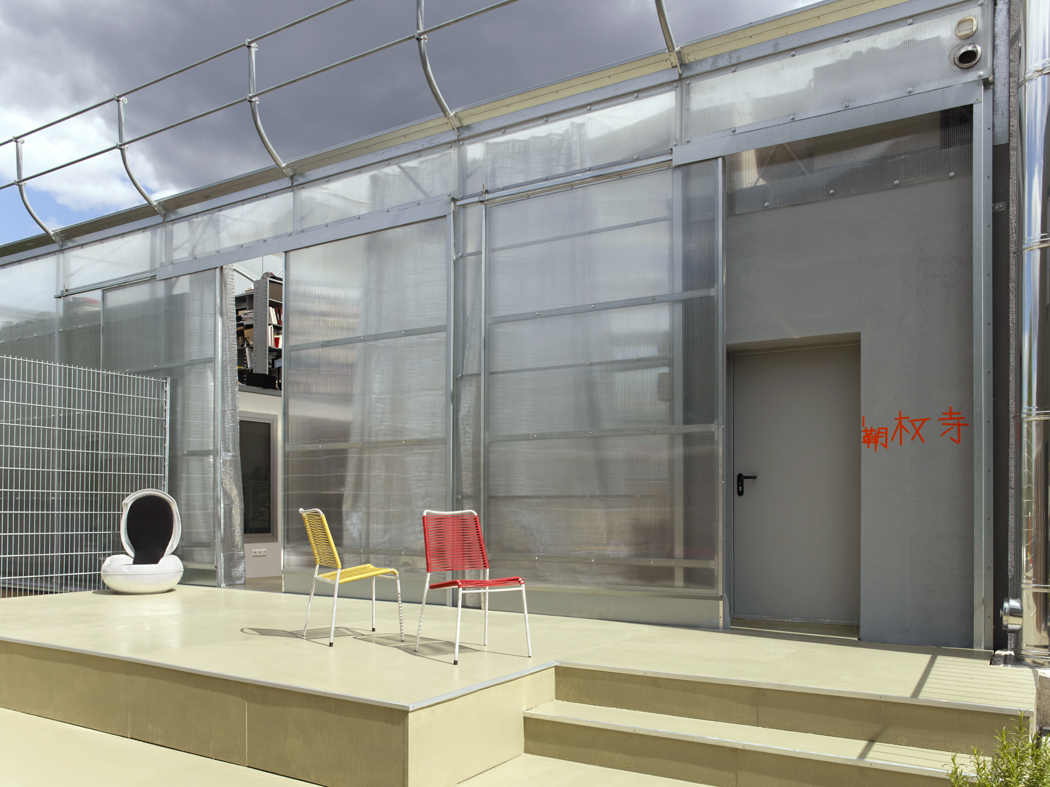 "It is an outdated notion of luxury that my whole life has to take place at 20 degrees." – Christian von Borries