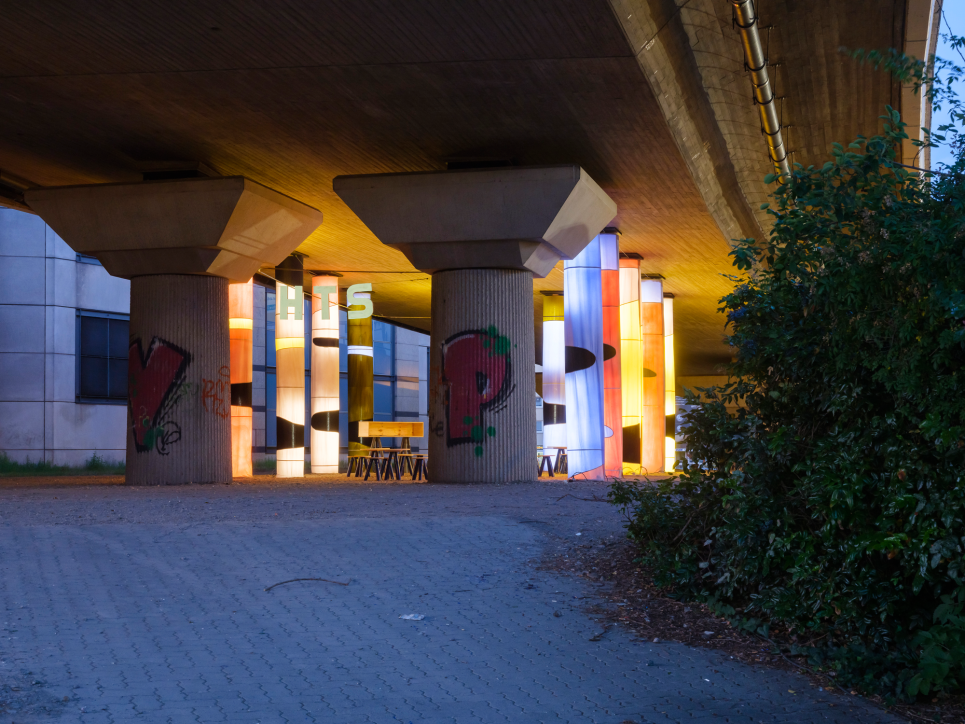 Holy Temple of Siegen
18. Juni – 19. September 2022
The Hüttentalstraße (abbrev. HTS) is a city highway that was built in the 1970's and has had a decisive influence on the surrounding cityscape. Due to its topographical location, the HTS was built on massive, concrete stilts and extends over the entire city area. A large part of Siegen's population lives in the immediate vicinity of the HTS.
With "Holy Temple of Siegen" raumlaborberlin dedicated themselves to the redesign of a portion of land under the HTS, between the train station, the shopping center and the street, and creating an installation that adapts to the architectural environment: Twelve construction supports were placed between the ground and the underside of the bridge and wrapped with self-dyed fabrics painted in different colors.These newly constructed columns imitate the ground plan of an ancient temple and stand out in contrast to the brutalist structure of the HTS.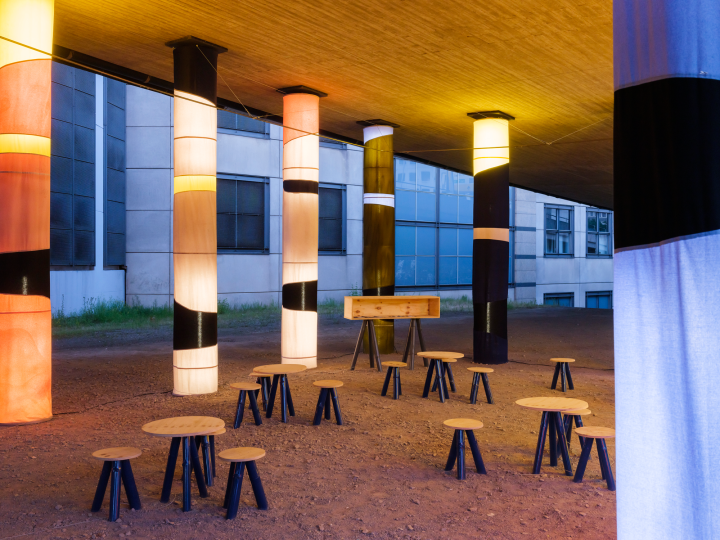 At night, the combined lighting creates a special atmosphere. Small tables and stools made of lacquered bamboo provide seating and invite visitors to linger. During events, the corresponding bar is used. The fabrics are originally from another exhibition "Resist! Die Kunst des Widerstands"  Rautenstrauch Joest Museum in Köln. The material is sewn and hand died giving life and texture to the fabric that illuminates when the lights from behind shines through. Throughout the summer there will be different events such as: films, sound installations, lectures and exhibitions.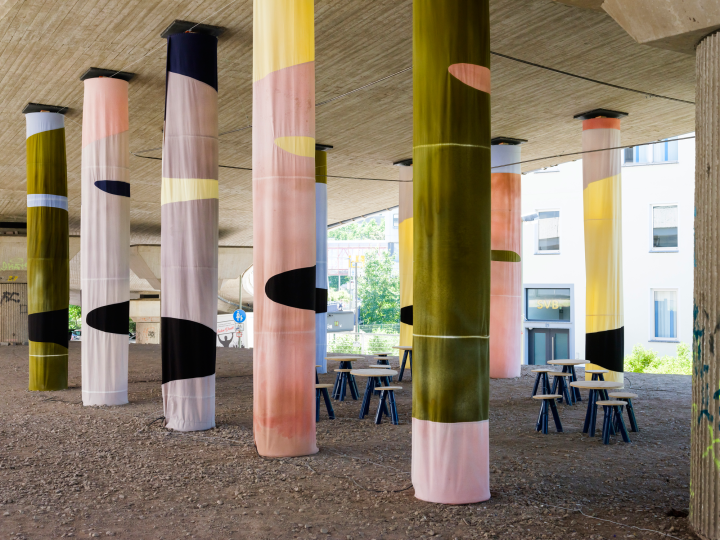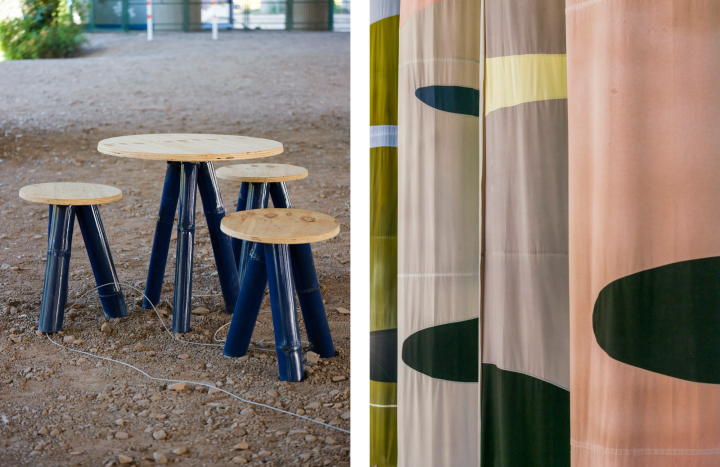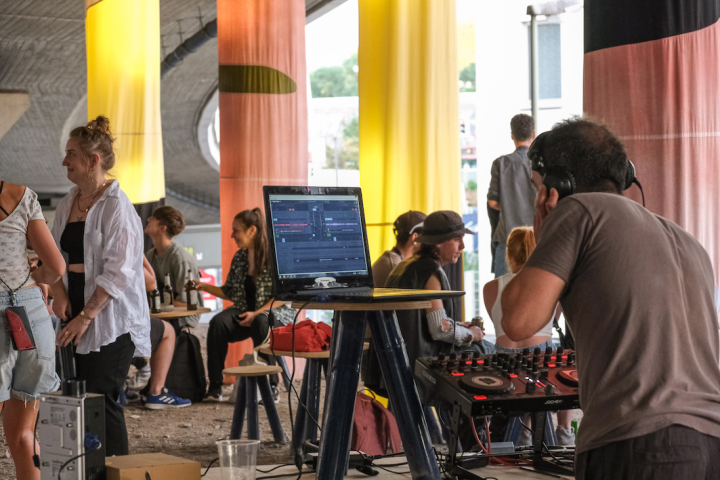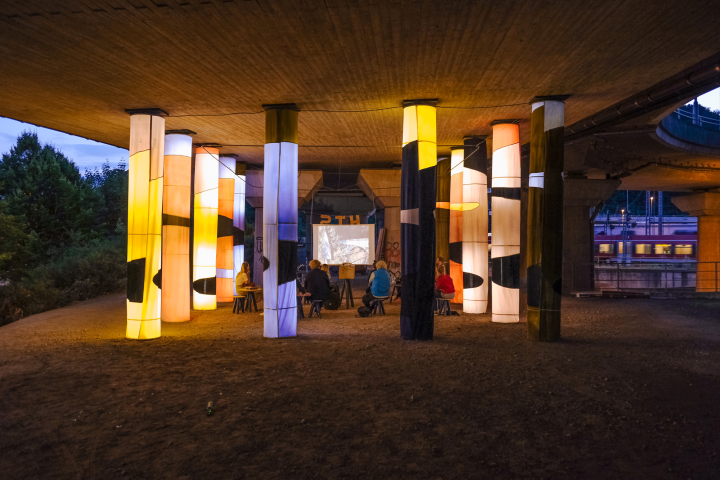 Dinners, disco, concerts, film evenings, lectures and exhibition was part of the program for the summer.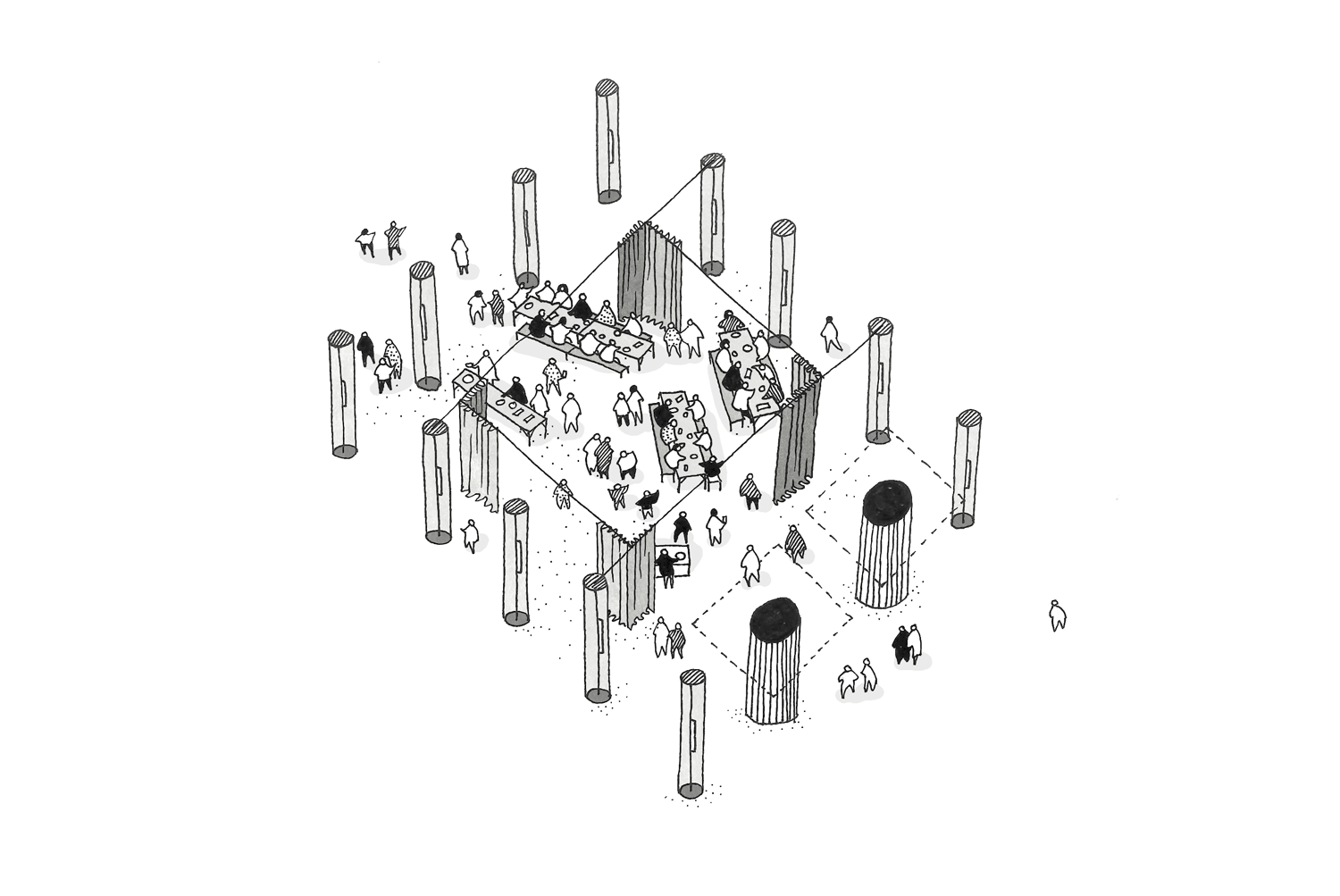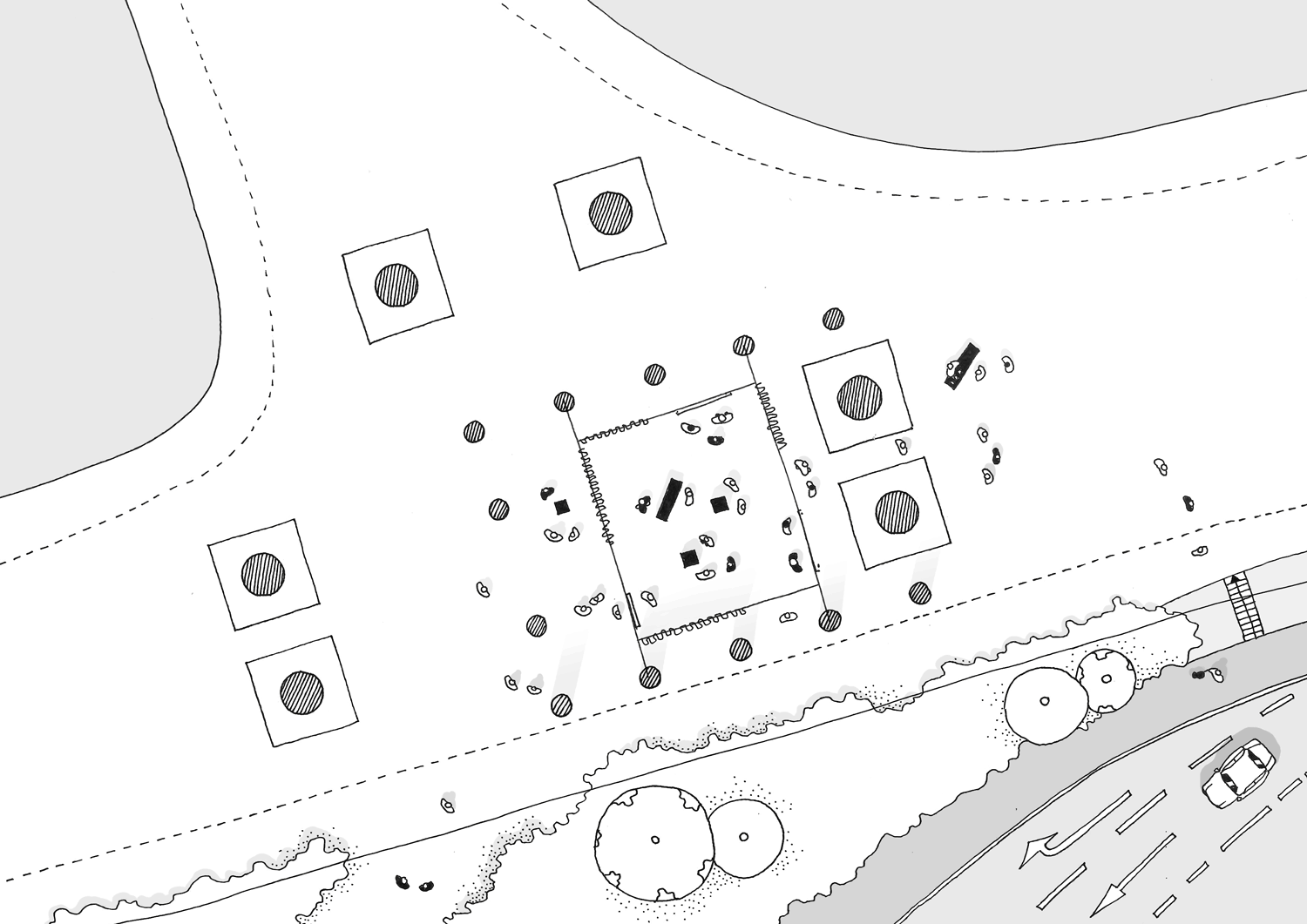 The tempel plan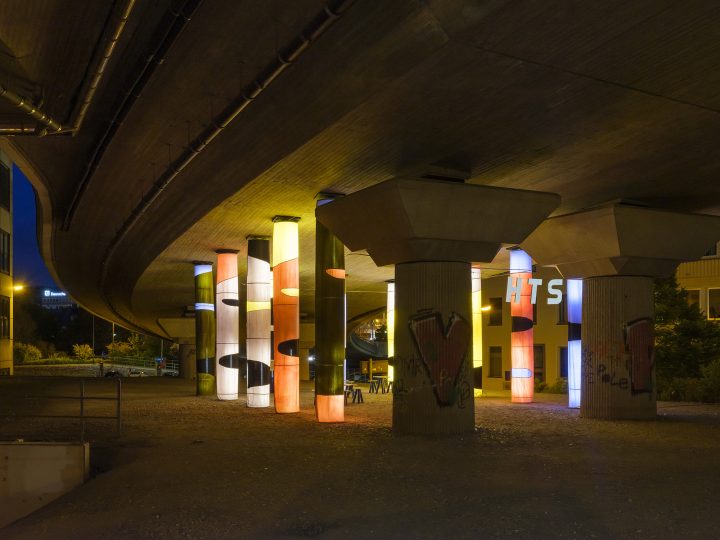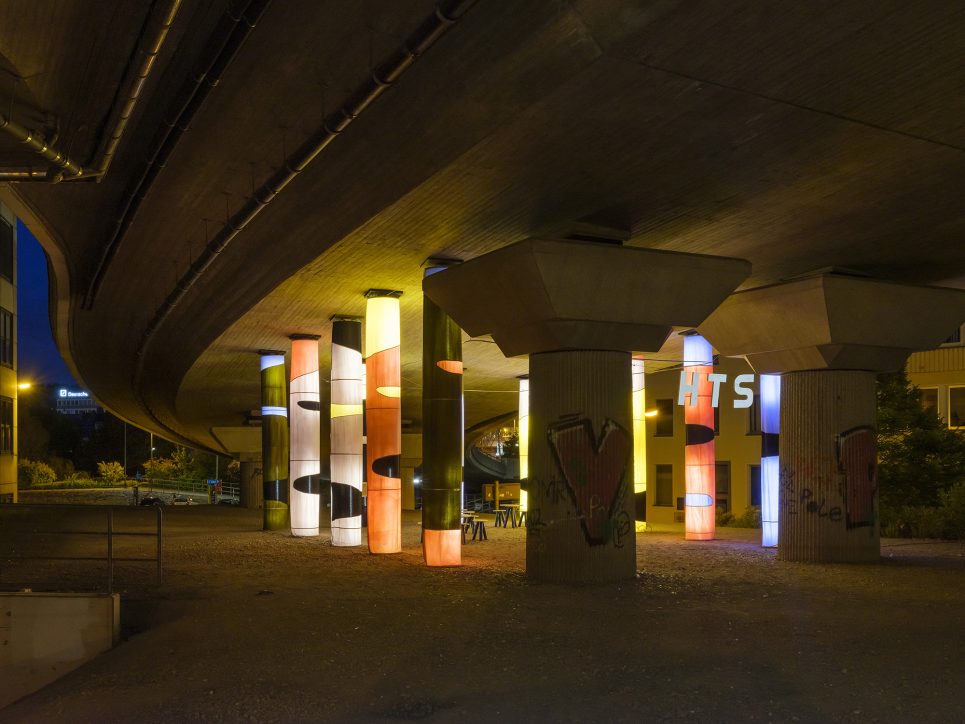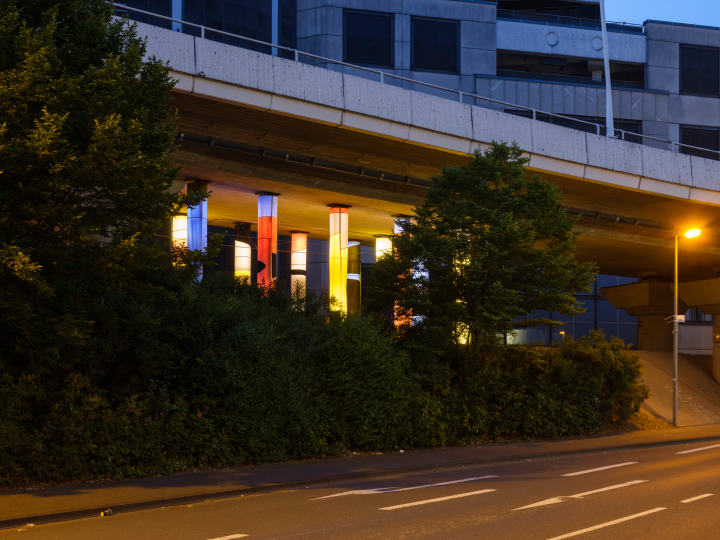 Fotos by Heinrich Holtgreve and Felix Höfer