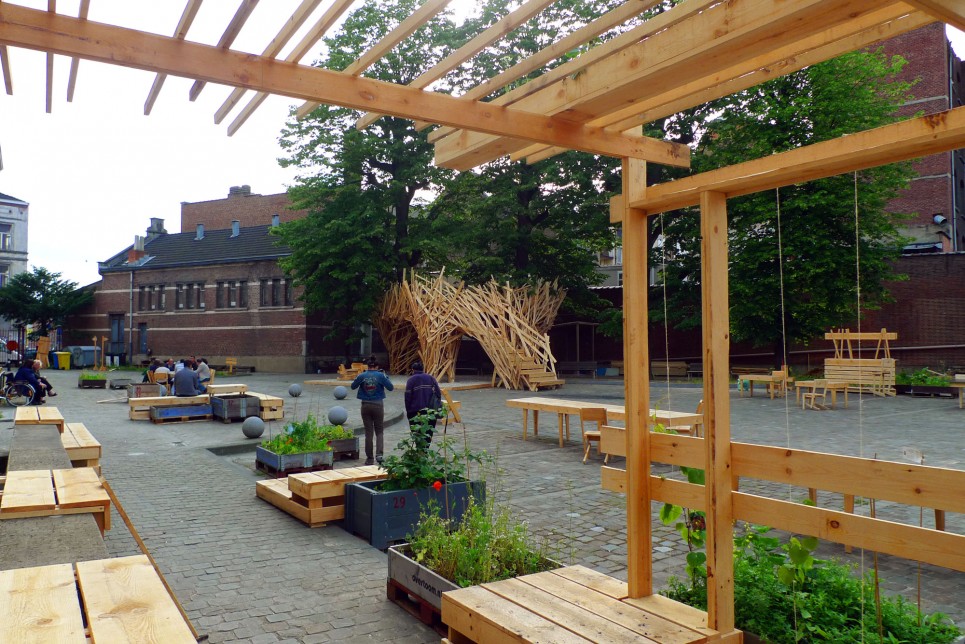 curo garden
Part of the festival "Parckdesign 2012"
Curo Hall functions as the information center for Parckdesign 2012 festival in the west of Brussels. The outdoor space has been closed to the public during the past years.
While the festival is running, Raumlabor reopens the space and invites the public to use and redefine the activities within the space.
platform in the trees
platform at night.

combined pergola and bench area.
staircase connecting with a view on the lively street
BX chair developed during the workshop.
model of the open space.
Local visitors and raumlabor bulding together.
Local pupils participating in a workshop building chairs, tables and football goals.
open barbecues