Munich beware! The legend strikes back:
Shabbyshabby Apartments!
A Project from September 12th  until October 13th 2015
It can not be, that everyone can just sleep where he wants! Or can it be? The Münchner Kammerspiele invited the architecture collective raumlaborberlin, together with 120 young people, to realize an experiment in Munich, which shows a different view of the city with one of the top-ten-rents in Europe: What would happen, if everyone leaves their homes and build booths at the most unlikely places in the city? Might it create a whole new kind of bonfire society? Of opinions and information exchange with Marshmellow and Cowboy Coffee? Let's give the future a home in public space!
24.08 – 02.09. Shabbyshabby Camp construction starting at Marstallplatz in Munich!
03.09 -13.09 The 24 invited teams (see designs below) will live and work in the camp and spread out into the city to build their Shabbyshabby Apartments.
12.09 -13.10 each Shabbyshabby Apartment can be rented by anybody for one night.
Costs: 35 EUR, reduced 28 EUR for two persons per night (incl. breakfast), special prices for "Parking Loft" and "Rhombi House".
Box Office Münchner Kammerspiele
Maximilianstr. 28, 80539 München
Tel. 089 / 233 97224
Accompanying the overnight accommodation you will also find city tours "ShabbyShabby Walkietalkie" along the apartments and take the panel program "Urban Issues – How to change the city".
These collectives come to Munich 3-11 September 2015 and build their ideas.
Es kann doch nicht einfach jeder schlafen, wo er will! Oder doch? Die Münchner Kammerspiele haben das Architekturkollektiv raumlaborberlin eingeladen, mit 120 jungen Menschen einen Versuchsaufbau zu realisieren, der die Stadt München, die bei den Mieten zu den europäischen Top Ten gehört, mal anders betrachtet: Was wäre, wenn alle ihre Wohnungen verließen und sich an den unwahrscheinlichsten Orten der Stadt Buden bauten? Könnte vielleicht eine ganz neue Art von Lagerfeuergesellschaft, von Meinungsbildung und -austausch bei Stockbrot und Cowboykaffee entstehen? Geben wir der Zukunft ein Zuhause im öffentlichen Raum!
24.08 – 02.09. Shabbyshabby Camp wird errichtet am Marstallplatz in München
03.09 – 13.09 Die 24 Teams arbeiten und leben im Camp und ziehen dann los um ihre Shabbyshabby Apartments in der ganzen Stadt zu bauen.
12.09 – 13.10 jedes Shabbyshabby Apartment kann von jedermann für eine Nacht gemietet werden.
 
Check-in an der Tageskasse vom 12.09. bis 13.10. von 16 bis 22 Uhr
35 EUR, erm. 28 EUR pro 2-Personen-Apartment pro Nacht (inkl. Frühstück)
Ermäßigungen gelten für IKEA FAMILY Mitglieder sowie alle anderen Ermäßigungsberechtigten. Sonderpreise für die Apartments "Parking Loft" und "Rhombi House".
Tickets an der Tageskasse der Münchner Kammerspiele
Maximilianstr. 28, 80539 München
Tel. 089 / 233 966 00
Begleitend zum Übernachtungsangebot finden auch die Stadtführungen "Shabbyshabby Walkietalkie" entlang der Apartments statt sowie das Diskursprogramm "Urban Issues – Wie man Stadt verändern kann".
Folgende Teams kommen vom 3.-11.September nach München um ihre Ideen umzusetzen.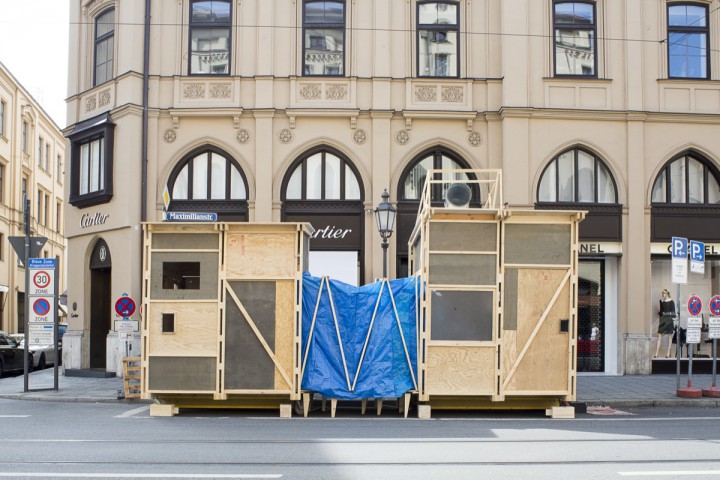 PARKING LOFT
Atelier Slant: Giulia Domeniconi, Irene Frassoldati, Mirko Gatti, Yazan Tabaza, Riccardo Torresi
(Based in Berlin – Italien, Spanien und Deutschland)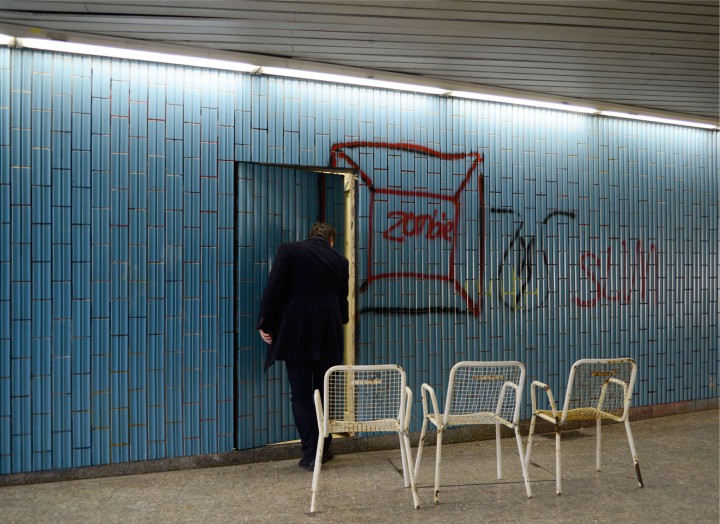 DIE TÜRE
Muck Petzet und Mathieu Wellner (München)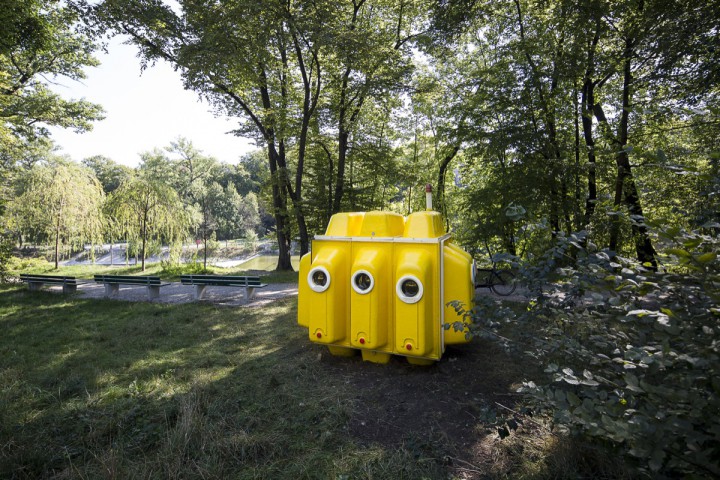 YELLOW SUBMARINE
Laura Petruskeviciute, Paulina Naruseviciute, Kurt Cleary (Glasgow)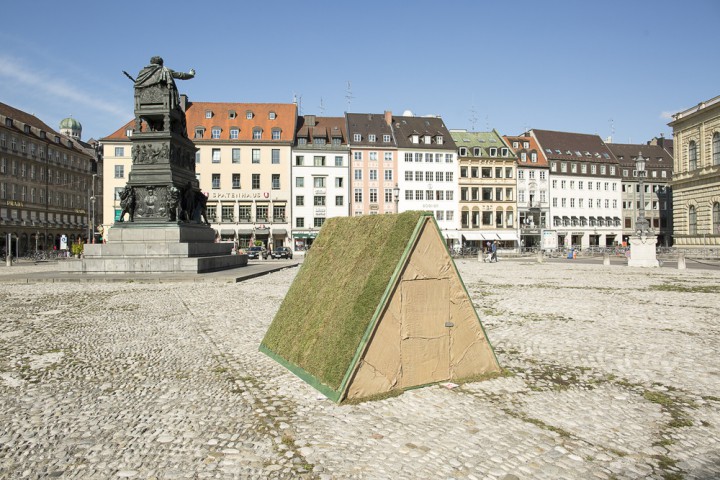 EARTH HUT
Institut für Kunst und Forschung (München)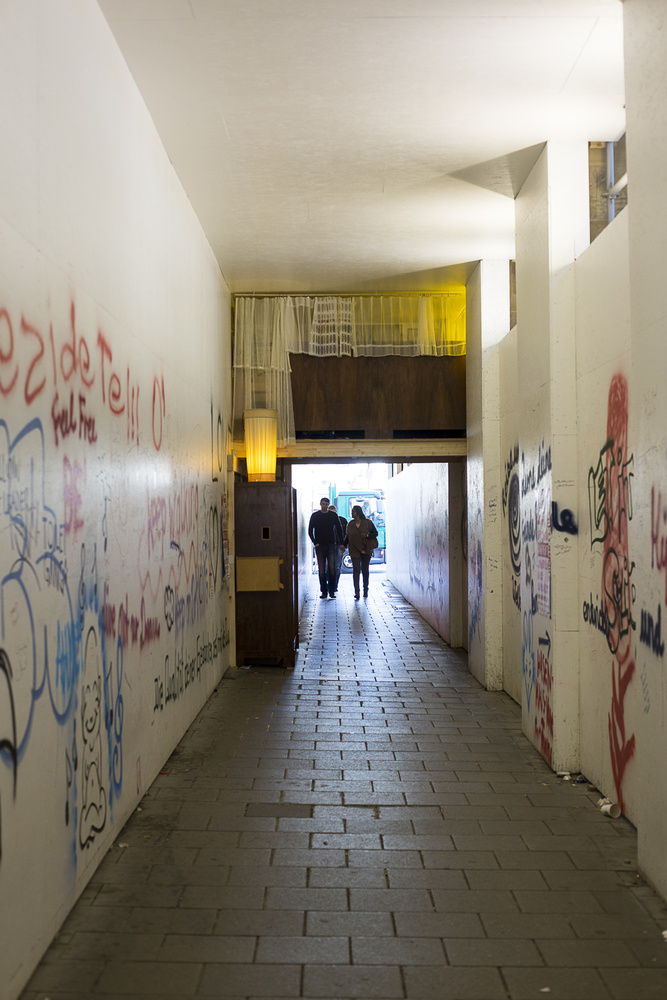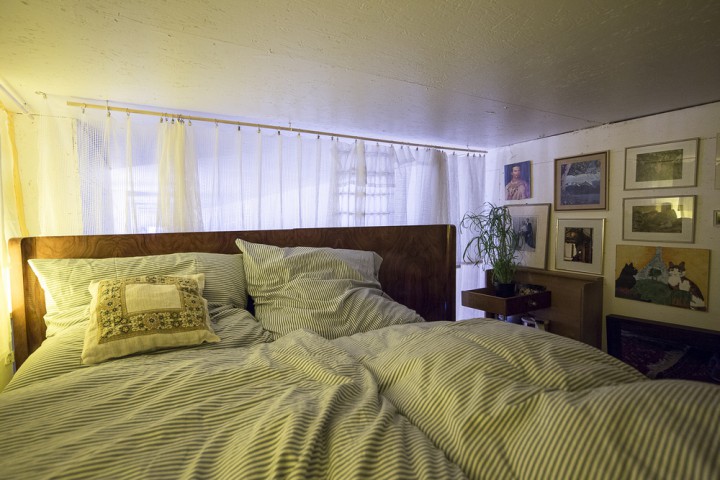 M6 – DIE NACHT IST EIN SCHÖNES BIEST
Regina Baierl, Laboratory for Space and Architecture (München)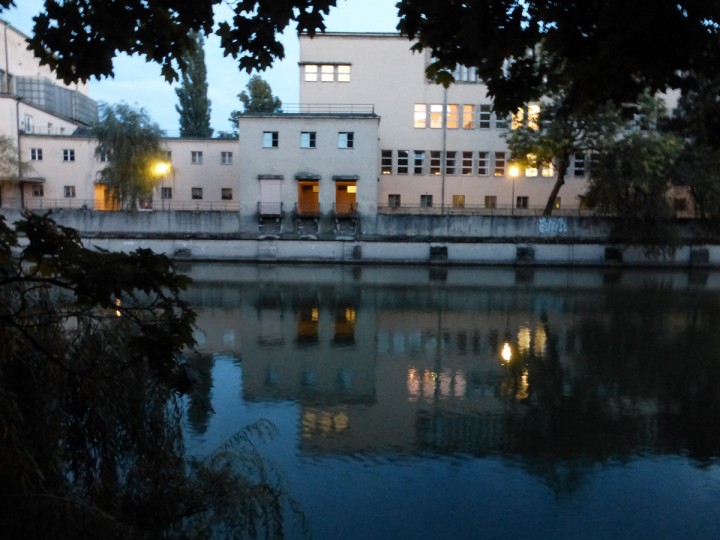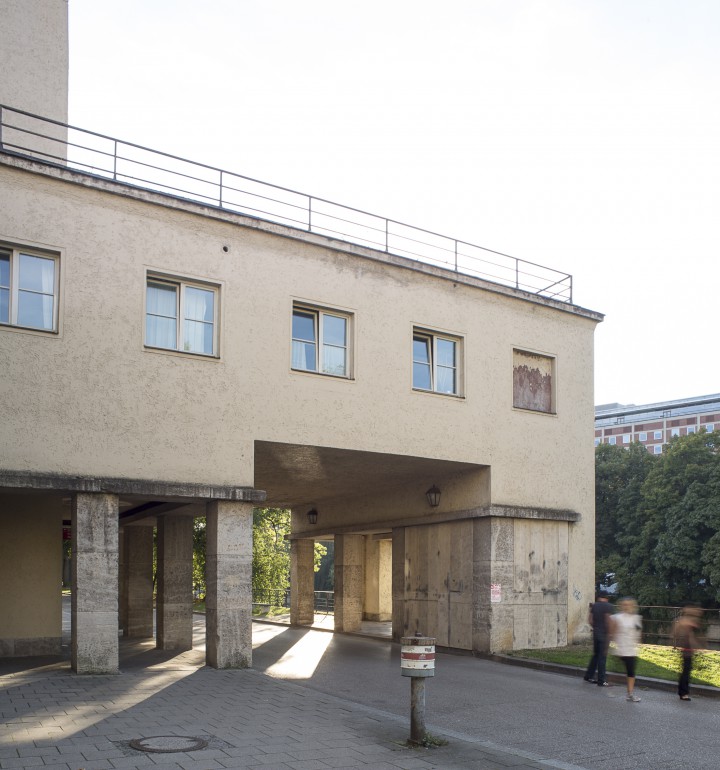 JUST AN ILLUSION
Collective Sure Sud (München)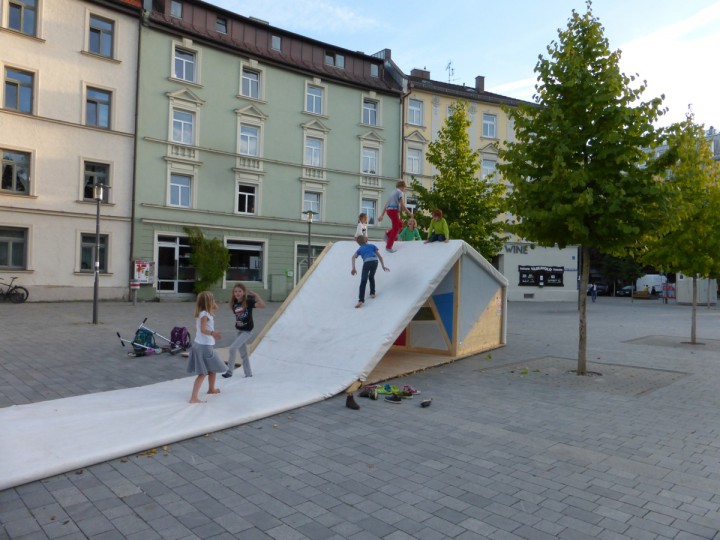 DOESN'T REALLY MATTRESS
Mehr als nur Wir: Jana Beckmann, Sven Syring, Sarah Drain, Sophia Müller, Martin Abbott, Sigita Simona Paplauskaite (Hannover, Hamburg, Brüssel, NY, Australien)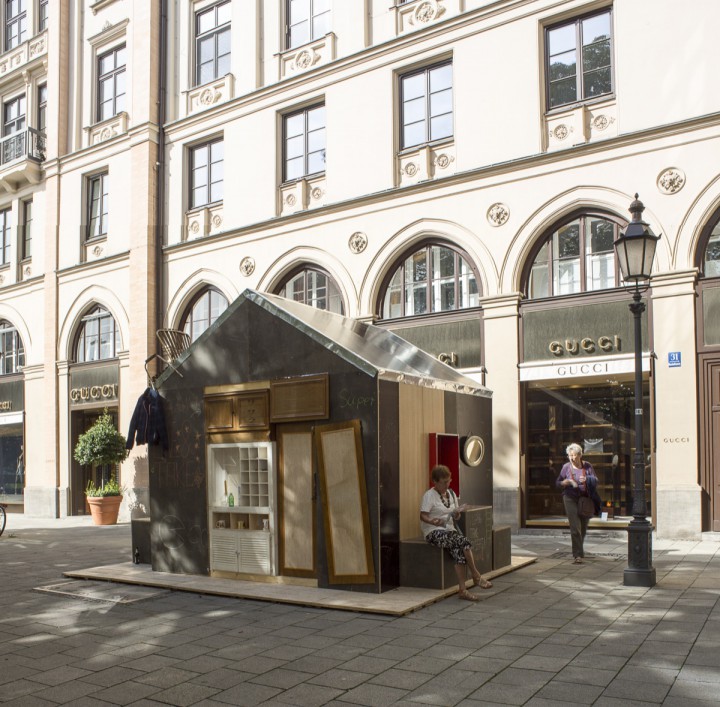 DENKBAR – GIVE AND TAKE
Yulia Herasimava, Kilian Kraemer, Valerie Kraemer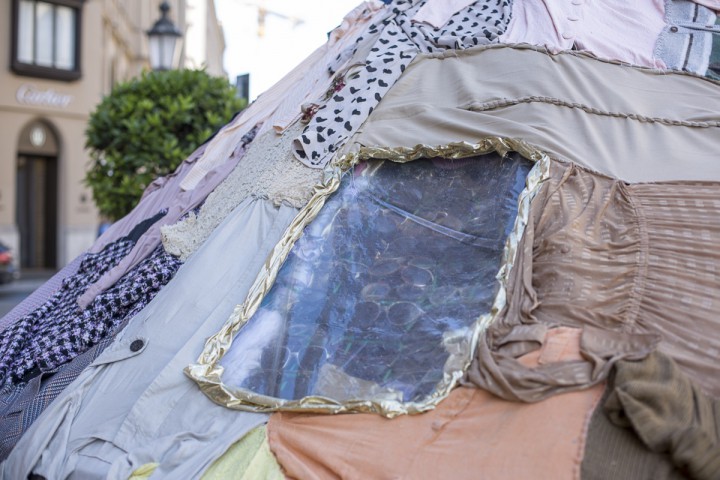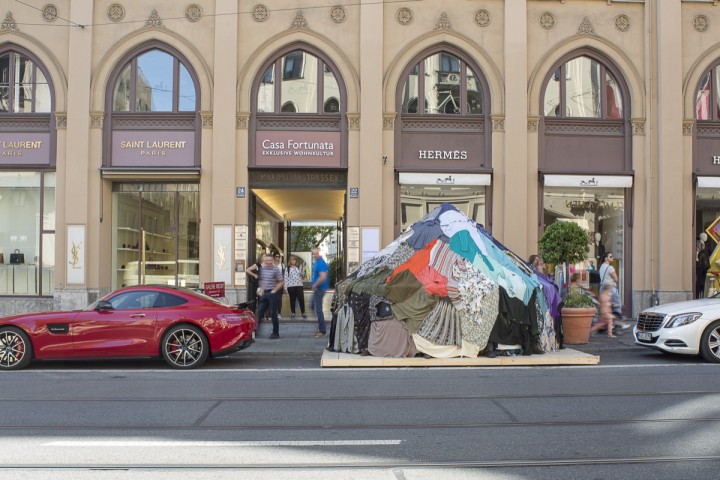 ZUR FEINSTEN SEIDE
Veronika Schwaninger, Josepha Krüger, Laurin Döpfner, Thomas Schwarz, Birgit Lehner, Natalie Zimmermann (Linz)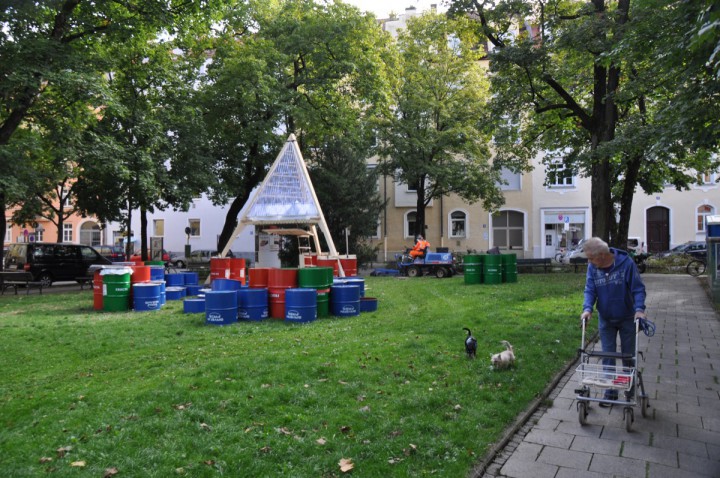 BINDEGEWEBE
Annecy Attlee, Alice Hardy, Tom Cubitt, Alan Ma, Florence Bassa, Georgina Halabi (London)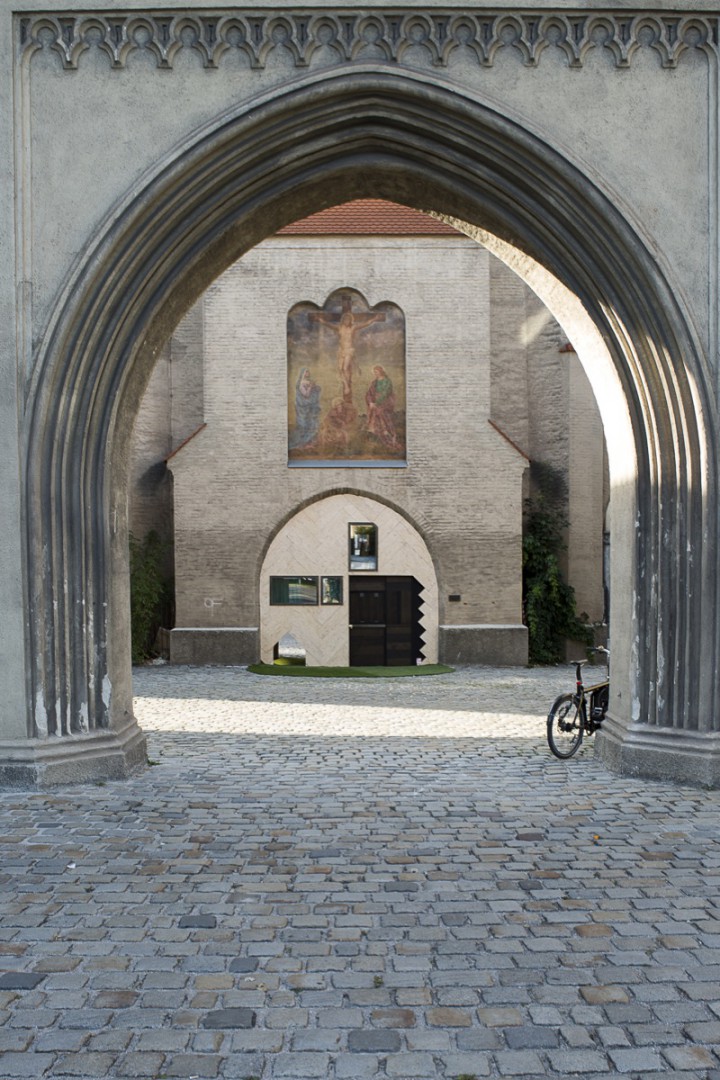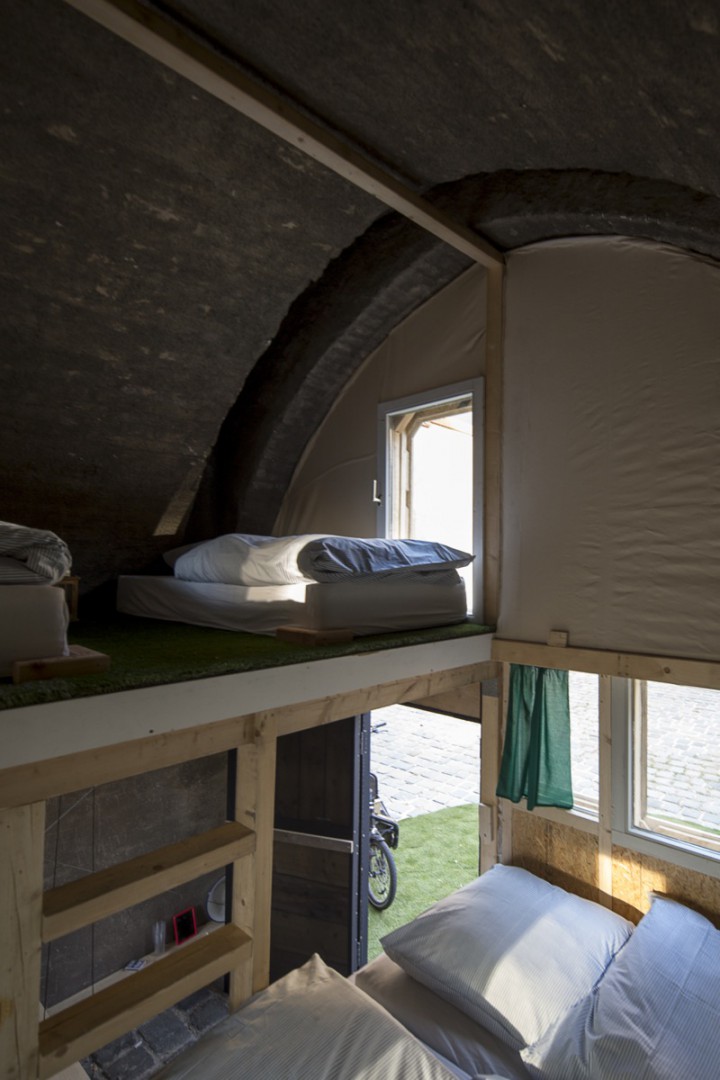 01:01
Vera Rupp, Stepana Cihlova, Simon Strobl, Rudolf Wittman, Thom Auerlaab, Sebastian Moik (Linz)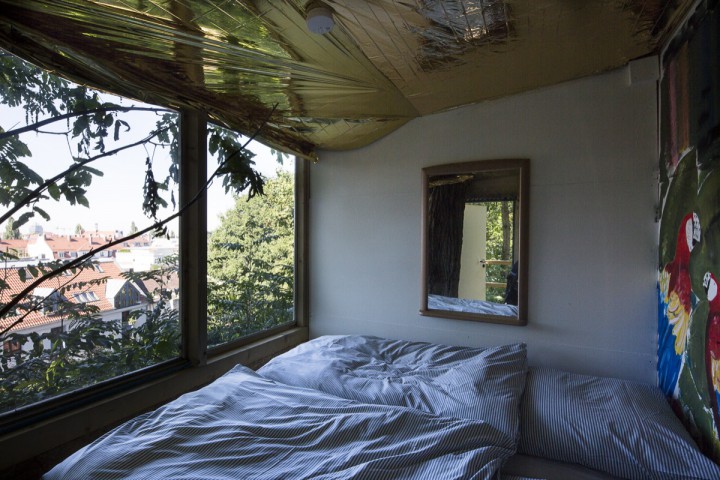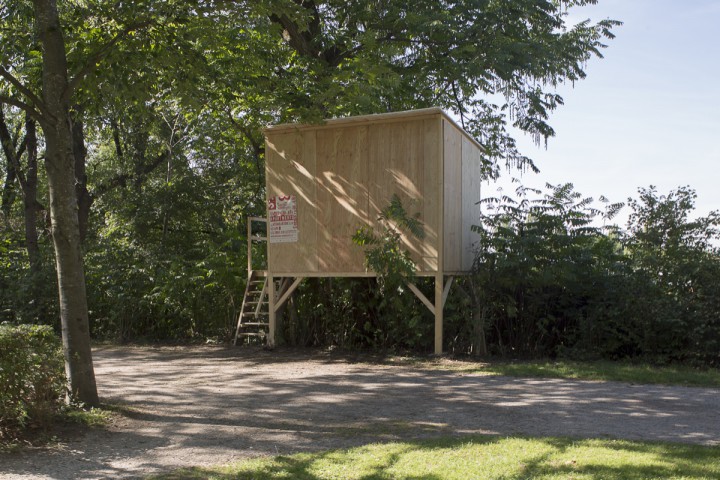 DAS CHAMÄLEON KONZEPT
Chaos Team: Anna Pflügler, Marian El Mohasseb, Sonja Xie, My Linh Bui, Lina Yang (Neufahrn)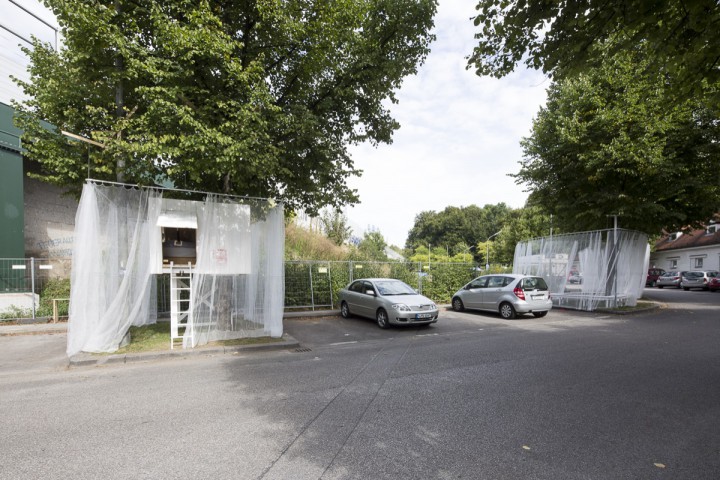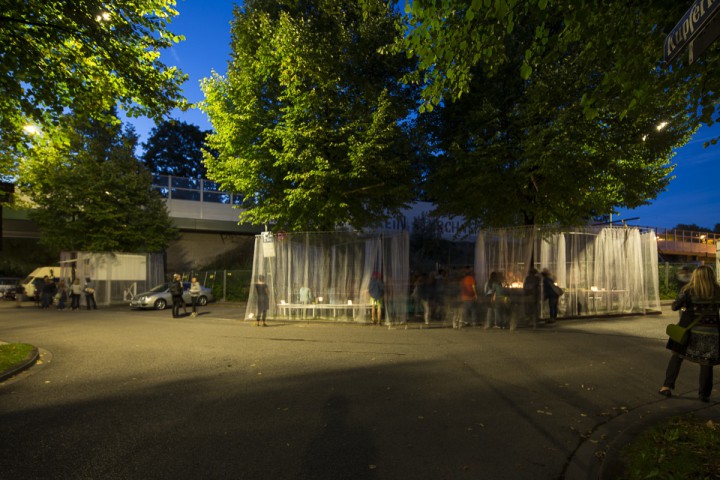 ARCHIP(EL)ARTMENT
Christine Bock, Laura Holzberg, Katharina Schmans, Fabian Weber (Berlin)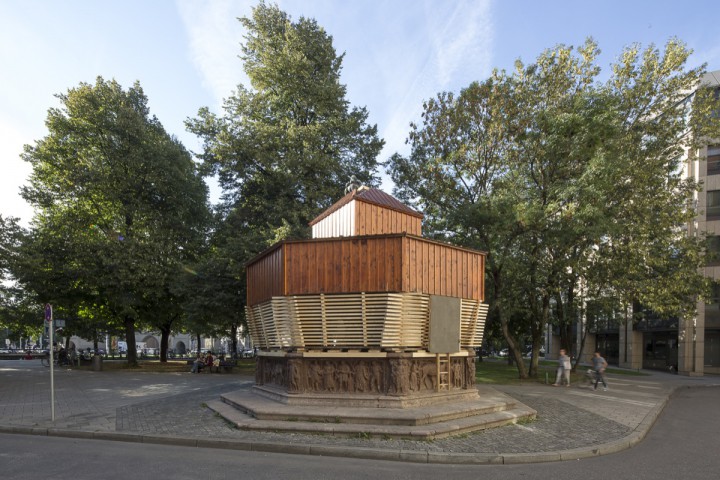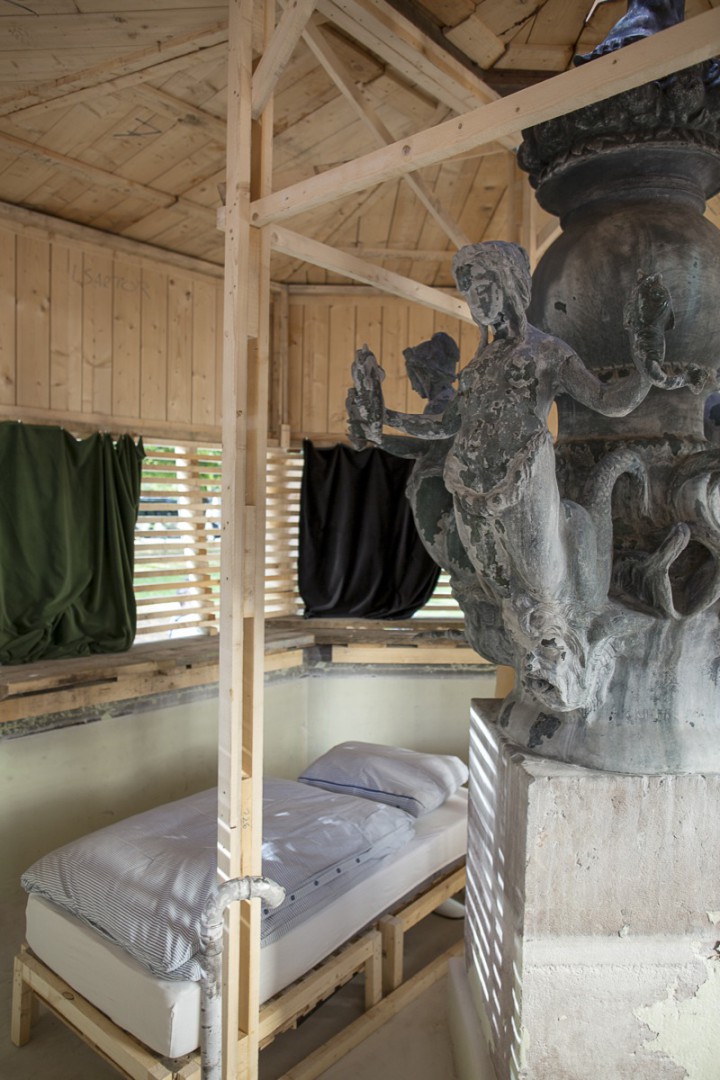 FOUNTAIN OF FORTUNE
(Philipp Dettmer, Julian von der Schulenburg)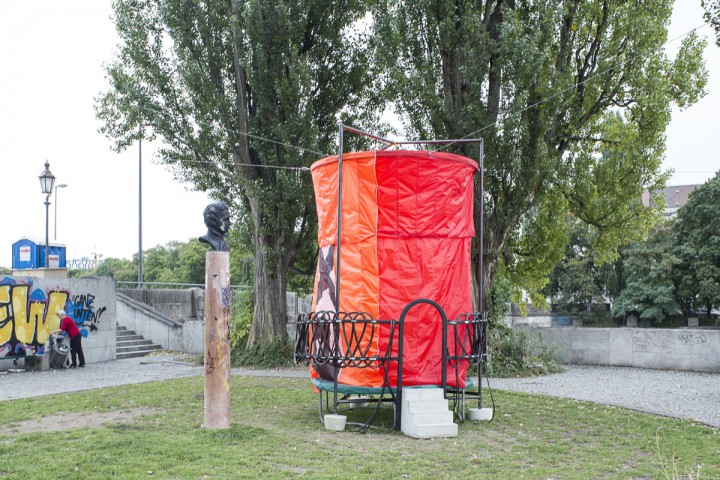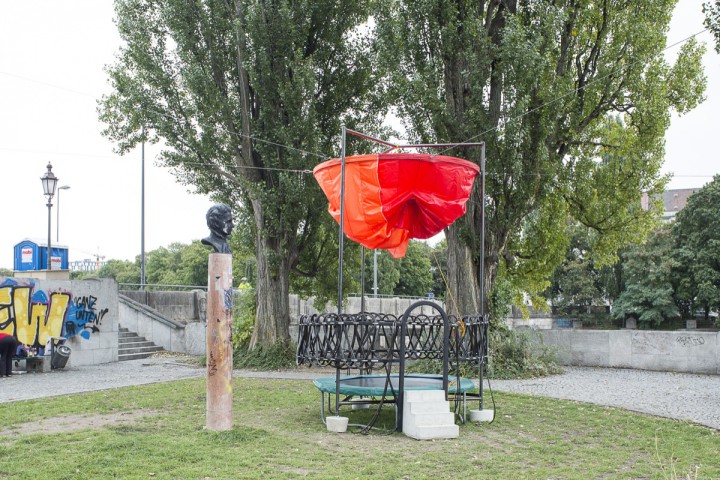 OUR SHOWER BRINGS ALL THE SURFERS IN THE YARD
Tamara Popovic and Andjela Brasanac (Belgrad)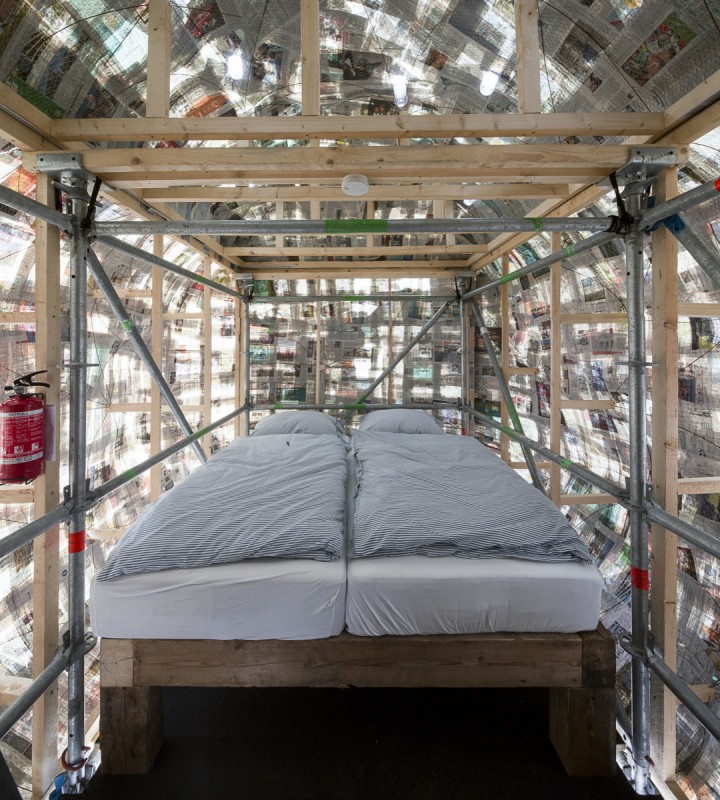 UP IN THE CLOUDS
Sharedme.net: Christian Heshmatpoor, David Lukacs, Ali Kolaritsch, Clemens Hoke (Wien)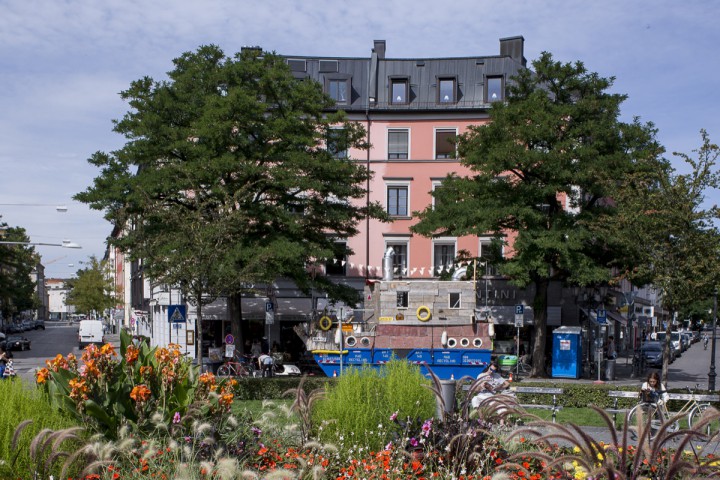 VOLLE VORSTELLUNGSKRAFT VORAUS
Labor BELAFOU: Aljoscha Höhborn, Alain Yimbou, Hugh Laughlin, Jan Bertil Meier, Benjamin Nast, Thomas Quack (Köln)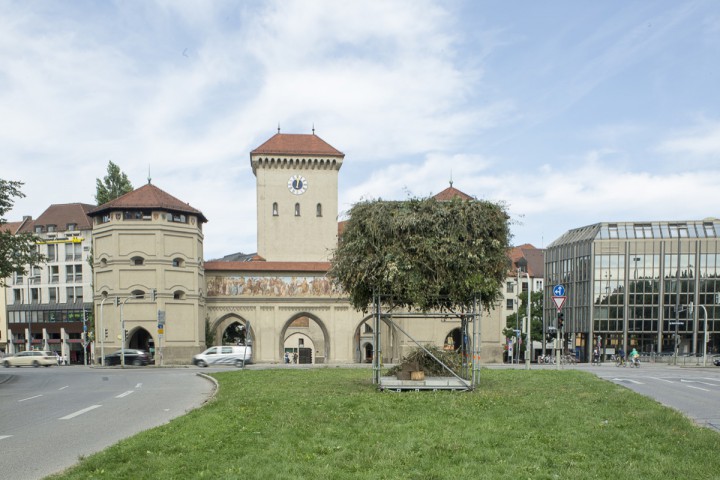 BESENKAMMER
Fabian Puttinger, Florian Hofer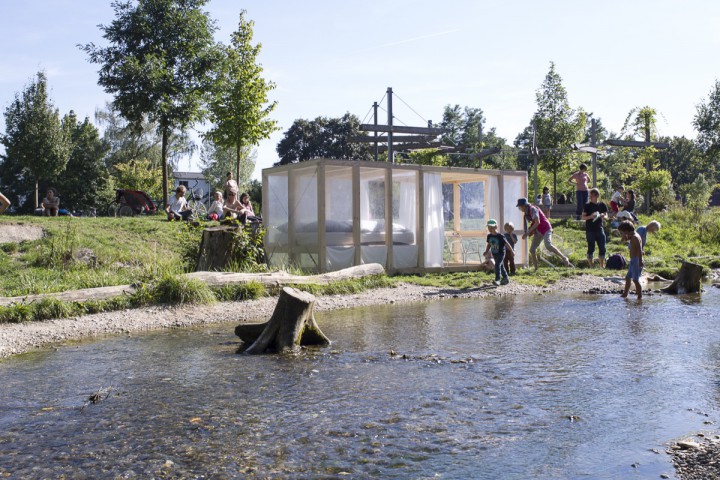 A HOUSE OF SIMPLE PLEASURE
Bilyana Asenova, Sasa Ciabatti, Anastasia Protic, Pietro Simcic, Victoriya Peava (Italien, Serbien, Bulgarien)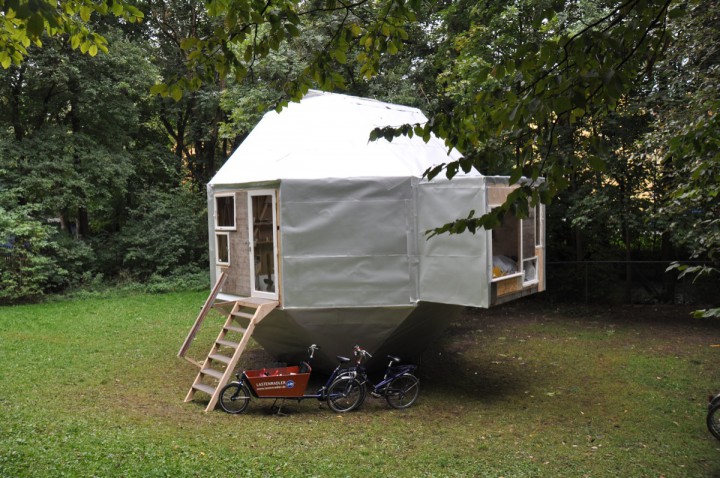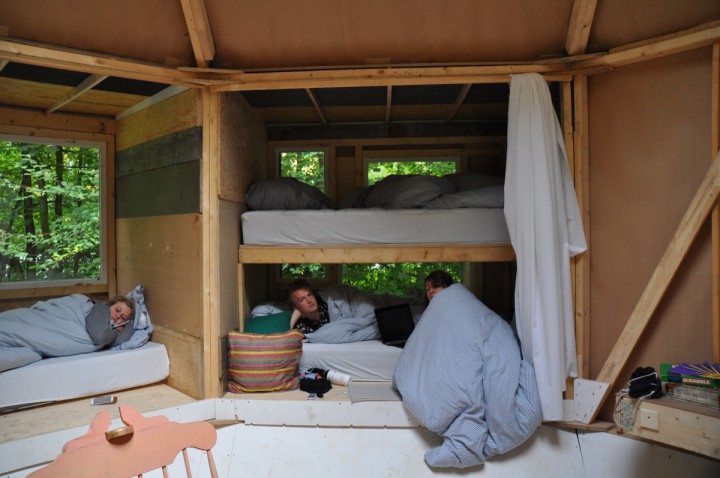 RHOMBI HOUSE
OnOff: Sam Carvalho, Marius Busch, Suzanne Labourie, Berk Asal, Anika Neubauer, Nick Green (Based in Berlin)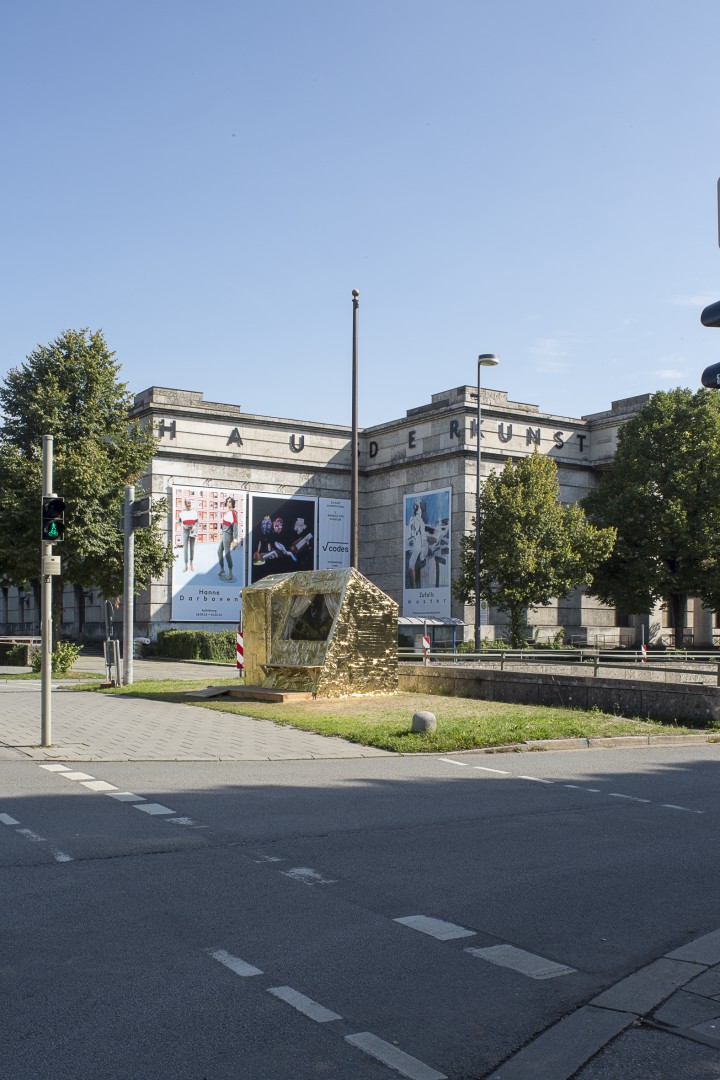 AU GOLD HOUSE
ALN Team (Stefano Baldon, Valentina Damian, Markus Neuber, Petrit Pasha, Julia Schwinghammer)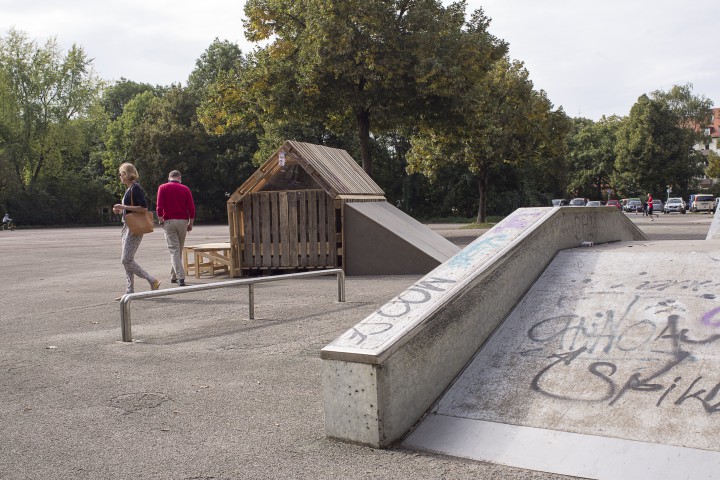 IN AND OUT
Alex Herre Sanz, Anna Abelló Lozano, Elisa Miranda, Marc Basí Martínez, Marta Cos Espuña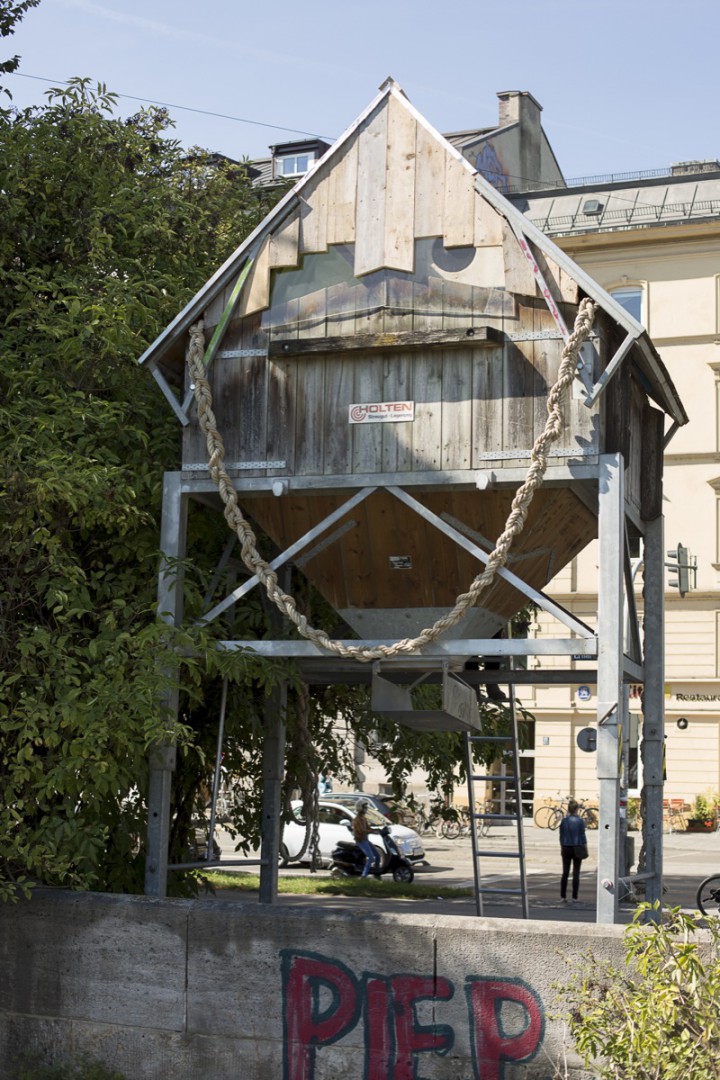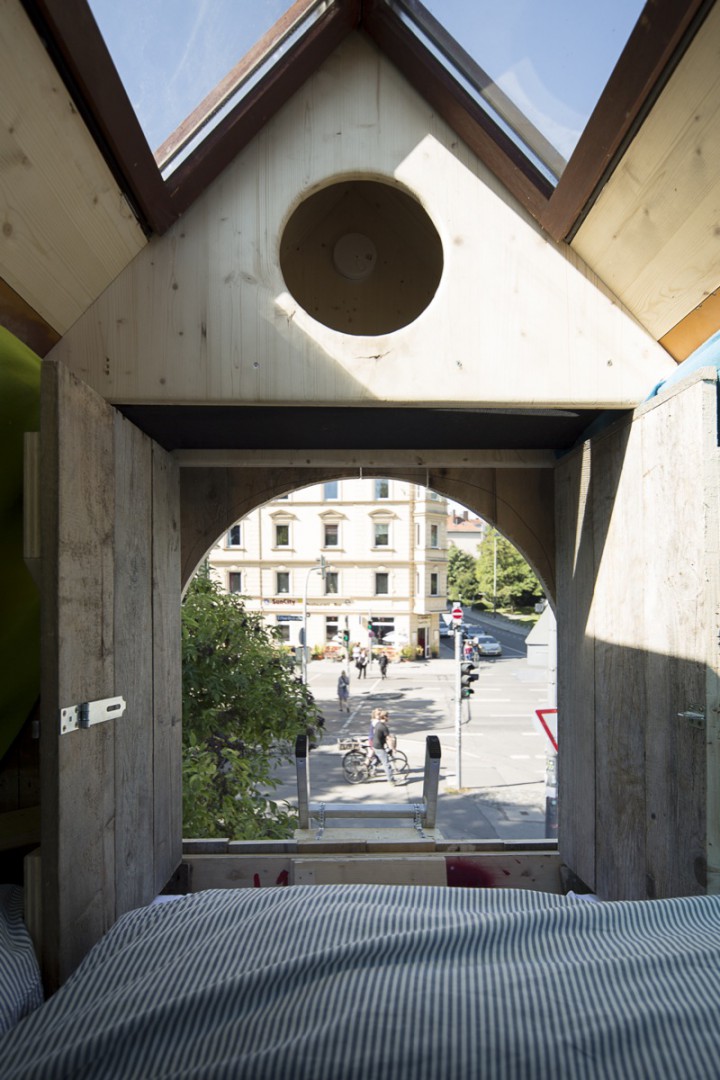 HOMMOASCH A TROIS
Special Mentioning:
PARADISE, Cornelia Ackers (München)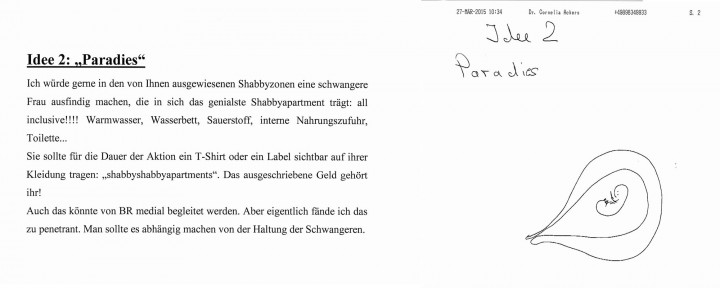 BACKGROUND
Munich is not always part of the avant-garde, but with the prices for living space it has reached European top level. Many people pay more than 50% of their income for their apartment. Residents without a continuous cash flow are always endangered having to leave the city. It is hard for small businesses to survive. Most artists cannot afford a studio. No one can afford to hang out in public space. Currently the real estate market drains our cities from everything we love about them, city life becomes shopping life, becomes work work work.
Shabbyshabby Apartments is not an answer to this problem, it's asking questions: How can we remain lazy, creative, political, helpful and Charlie? How can we show hospitality? Should architects go on building for the market? We need low cost housing in our cities. Space is not a luxury – space but a necessity! Housing should be a public value that relates to other common goods. We have to reinvent the idea of housing, ground and soil. We need new ways to build without using up the world's resources. We have to find ways to to work and live together, to welcome people, to make experiments.
TASK
We invite you and your collective to invent apartments that everyone can afford. You design a space to live, which is free from speculations: studios, lofts, social housing, built in public space. You choose one out of 7 locations along the Shabbyshabby Axis. You will find everything from islands in the river to spaces under the bridge, from public parks to public parking – reinvent Munich next to the European Patent Office or on Munich's most expensive shopping street. You propose a low cost design, with a new idea of what is private and what is collective, a use-what-you-find house, plugged into the city's existing infrastructure built from as little resources as possible. A house for more than one person using up as little urban surface as possible. You send the concept to us by March 30th. A jury of experts picks the 20 most interesting proposals.
We organize everything you need and get all permissions. On September 3rd you and your group come to Munich and build your design in just 9 days. In September your apartment will go to use. The box office of the Münchner Kammerspiele on Maximilianstraße – Munich's first address – will become the headquarter of the Shabbyshabby Apartments Company and rent out your apartment. When winter comes we will close the office and dismantle everything.
JURY
Elisabeth Merk, Director of the Munich planning Department
Hans-Georg Küppers, Director of the Department of Arts and Culture of Munich
Chris Dercon, Director Tate Modern/London
Kazunari Sakamoto, Architect/Tokyo (invited)
Anne-Julchen Bernhardt, Architect/Cologne
Niklas Maak, Journalist FAZ/Berlin
Cecile Andersson, Director Bergen Architecture School
and
Axel Timm & Benjamin Foerster-Baldenius, raumlaborberlin